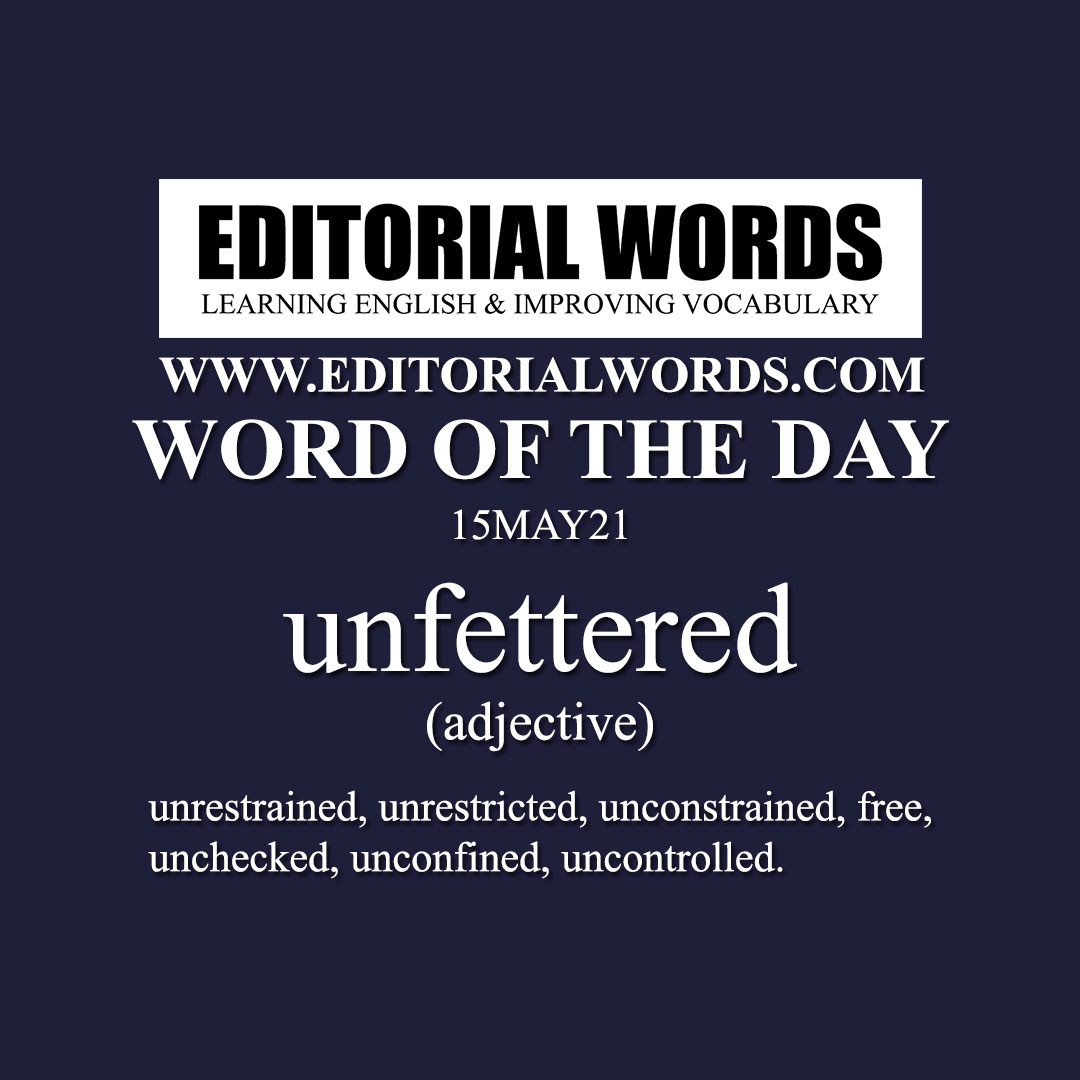 Today's "Word of the Day" is "unfettered" and it is an adjective meaning "unrestrained, unrestricted, unconstrained, free, unchecked, unconfined, uncontrolled".
Example Sentence: An unfettered market approach or a regulated market with medical colleges that are publicly funded but privately operated, providing competition for traditional government medical colleges, is not the answer to the health workforce crisis.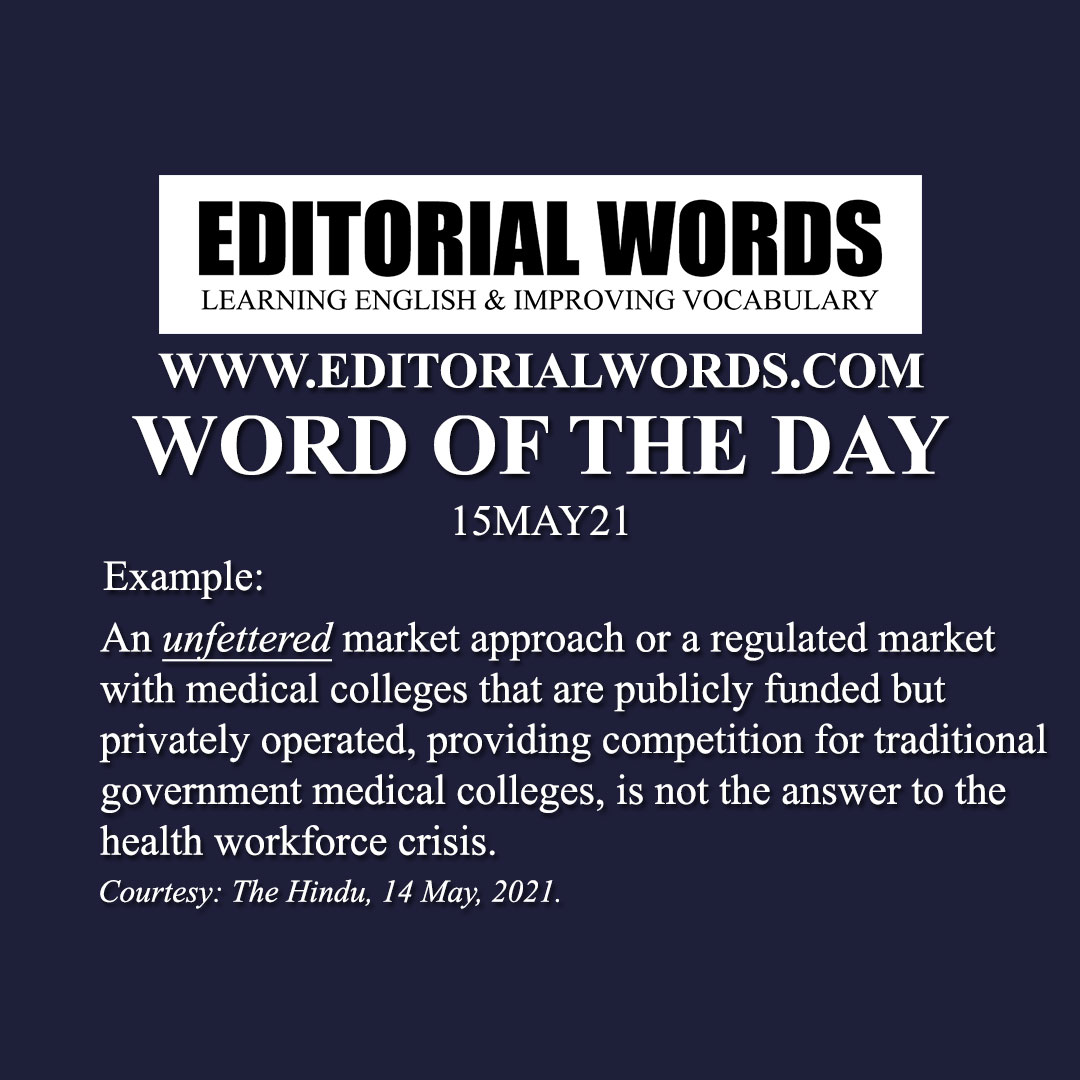 This word is present in The Hindu article Reforming medical education and click here to read it.
Courtesy: The Hindu
"Phrasal Verbs" We Learnt Last Week
"Idioms & Phrases" We Learnt Last Week
"Important Definitions" We Learnt Last Week
Recent Word Lists For The Hindu Editorial Articles