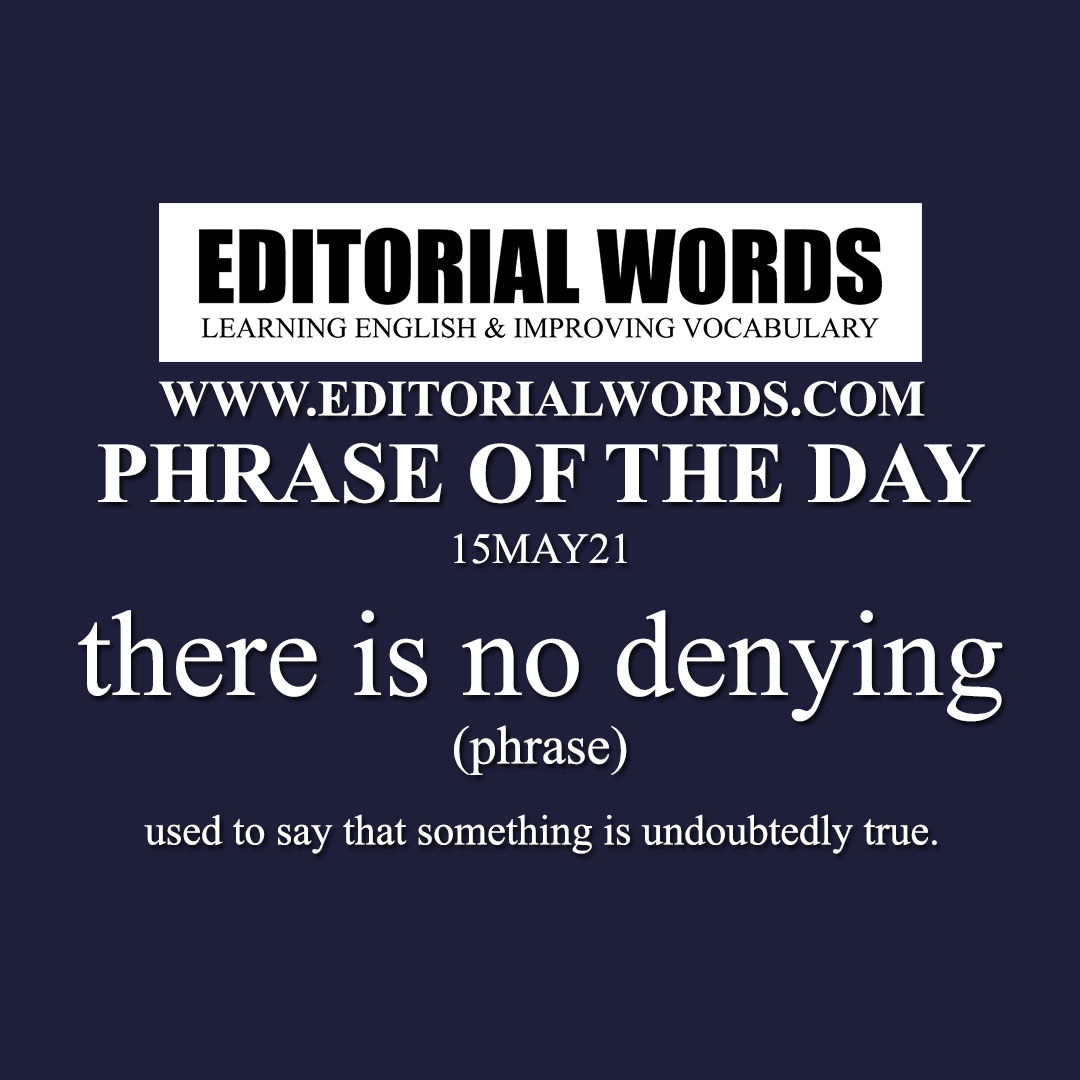 Today's "Phrase of the Day" is "there is no denying" and its meaning is "used to say that something is undoubtedly true".
Example Sentence: These health system challenges will remain largely unaddressed with the government's market-oriented approach towards medical education. There is no denying that in order to meet the significant shortfall of qualified doctors in northern States, scaling up of medical education is warranted.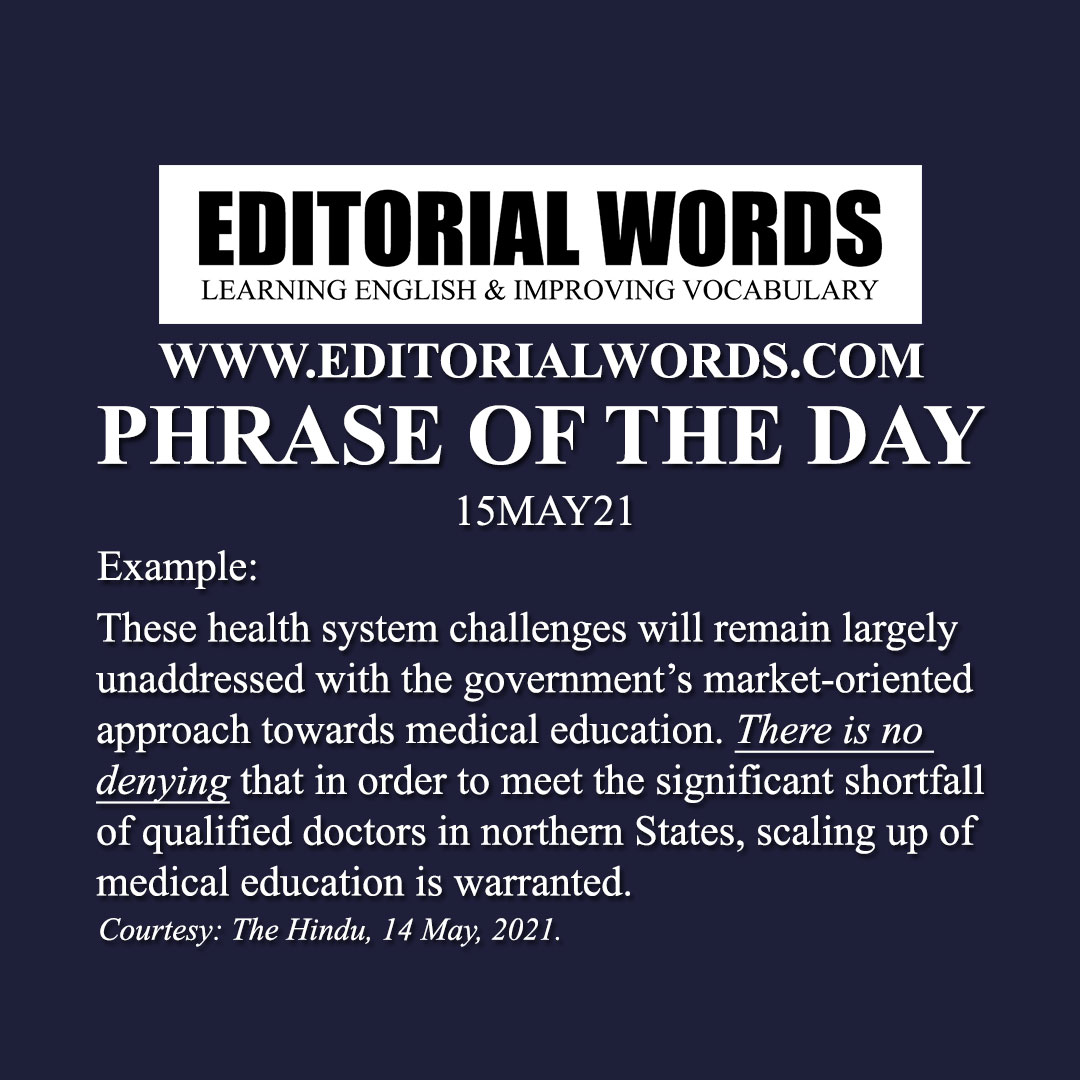 This phrase is present in The Hindu article Reforming medical education and click here to read it.
Courtesy: The Hindu
"Phrasal Verbs" We Learnt Last Week
"Idioms & Phrases" We Learnt Last Week
"Important Definitions" We Learnt Last Week
Recent Word Lists For The Hindu Editorial Articles