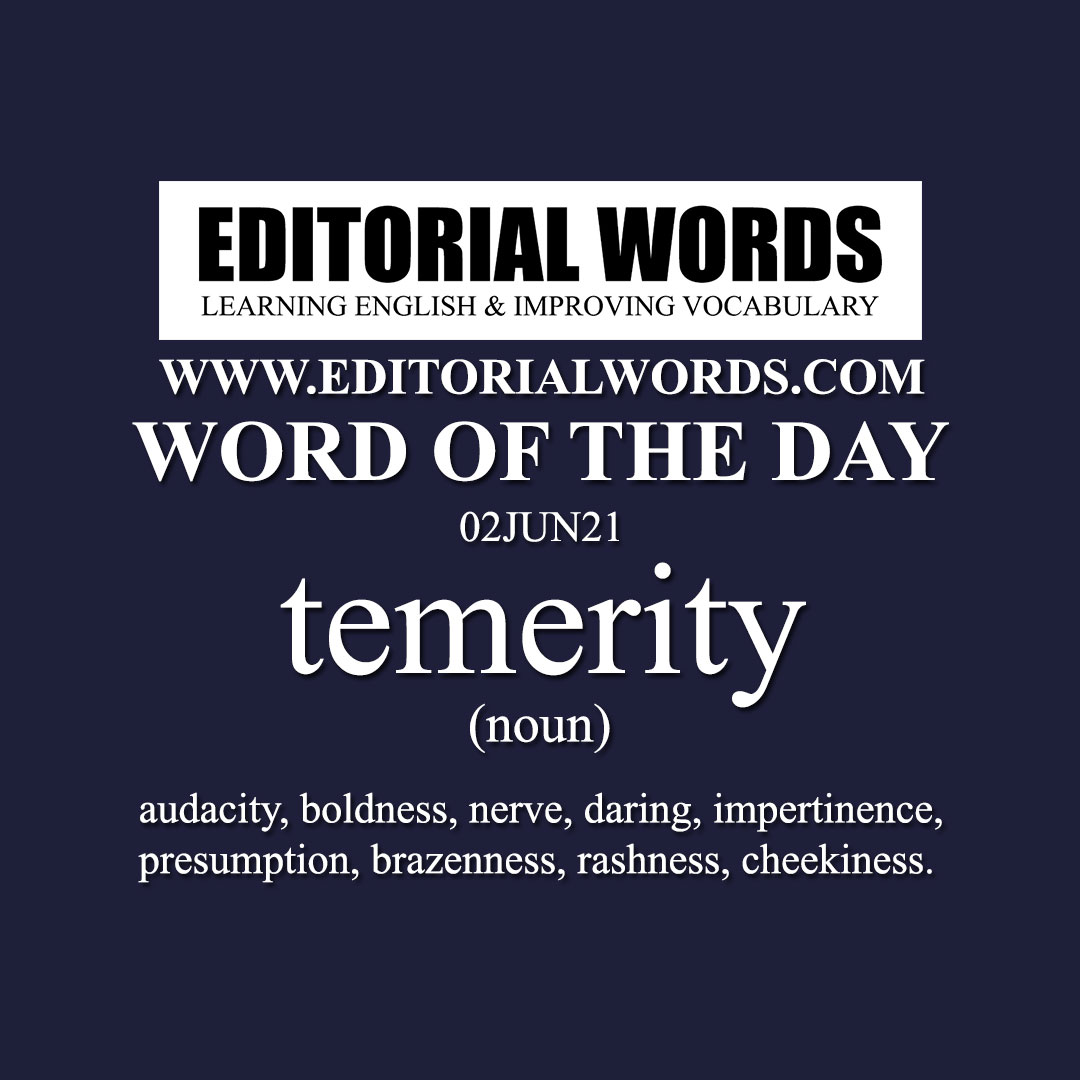 Today's "Word of the Day" is temerity and it is a noun meaning "audacity, boldness, nerve, daring, impertinence, presumption, brazenness, rashness, cheekiness".
Example Sentence: You do have to admire tennis's position on health. The women's No 2 (Naomi Osaka) has been pushed into withdrawing from a grand slam for having the temerity to take a small step to protect her own mental equilibrium, while the men's No 1 (Novak Djokovic) has spent the past 14 months continually honking out anti-Covid vaccine messages.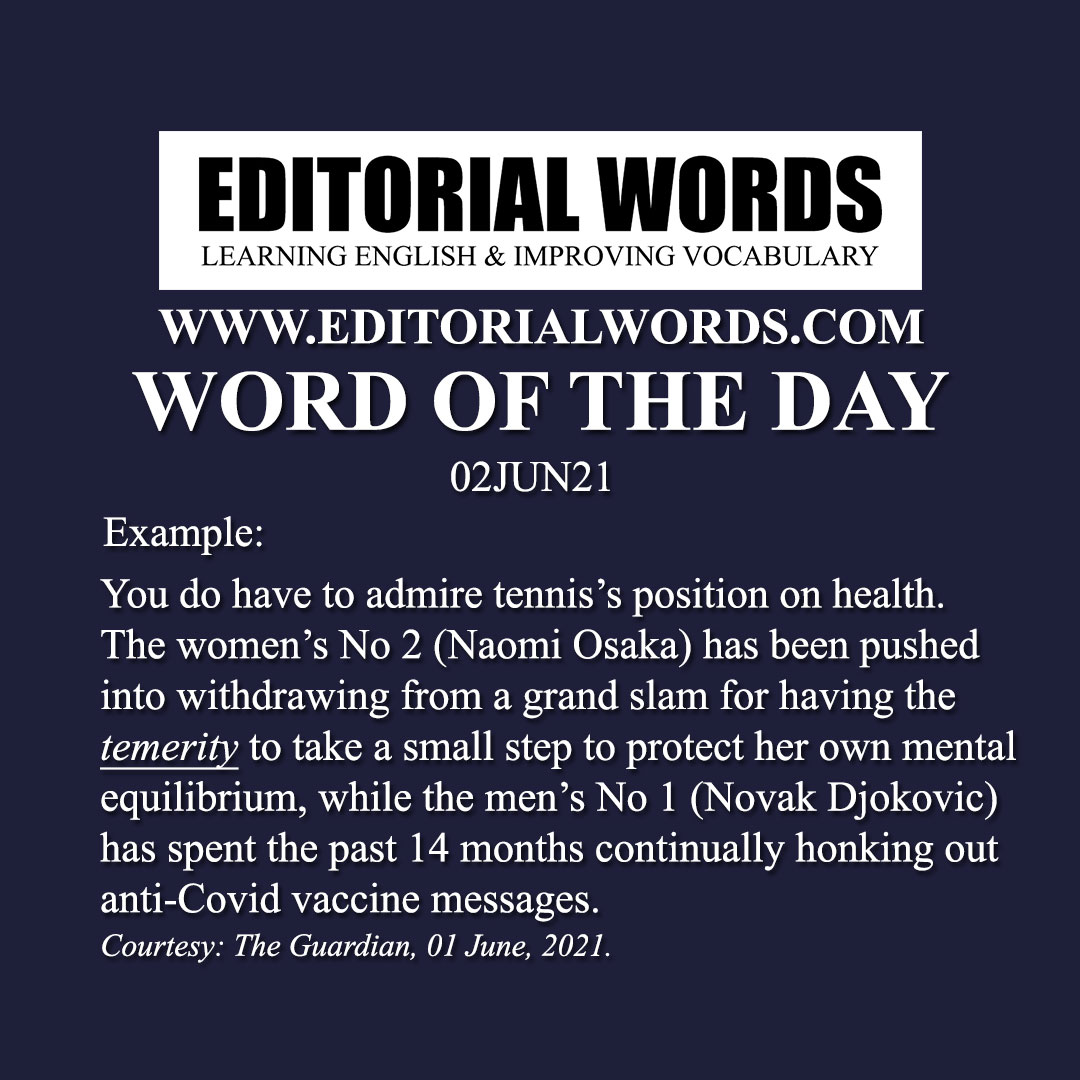 This word is present in The Guardian article Sport loves athletes with mental health issues – if they just shut up and play and click here to read it.
Courtesy: The Guardian
"Phrasal Verbs" We Learnt Last Week
"Idioms & Phrases" We Learnt Last Week
"Important Definitions" We Learnt Last Week
Recent Word Lists For The Hindu Editorial Articles