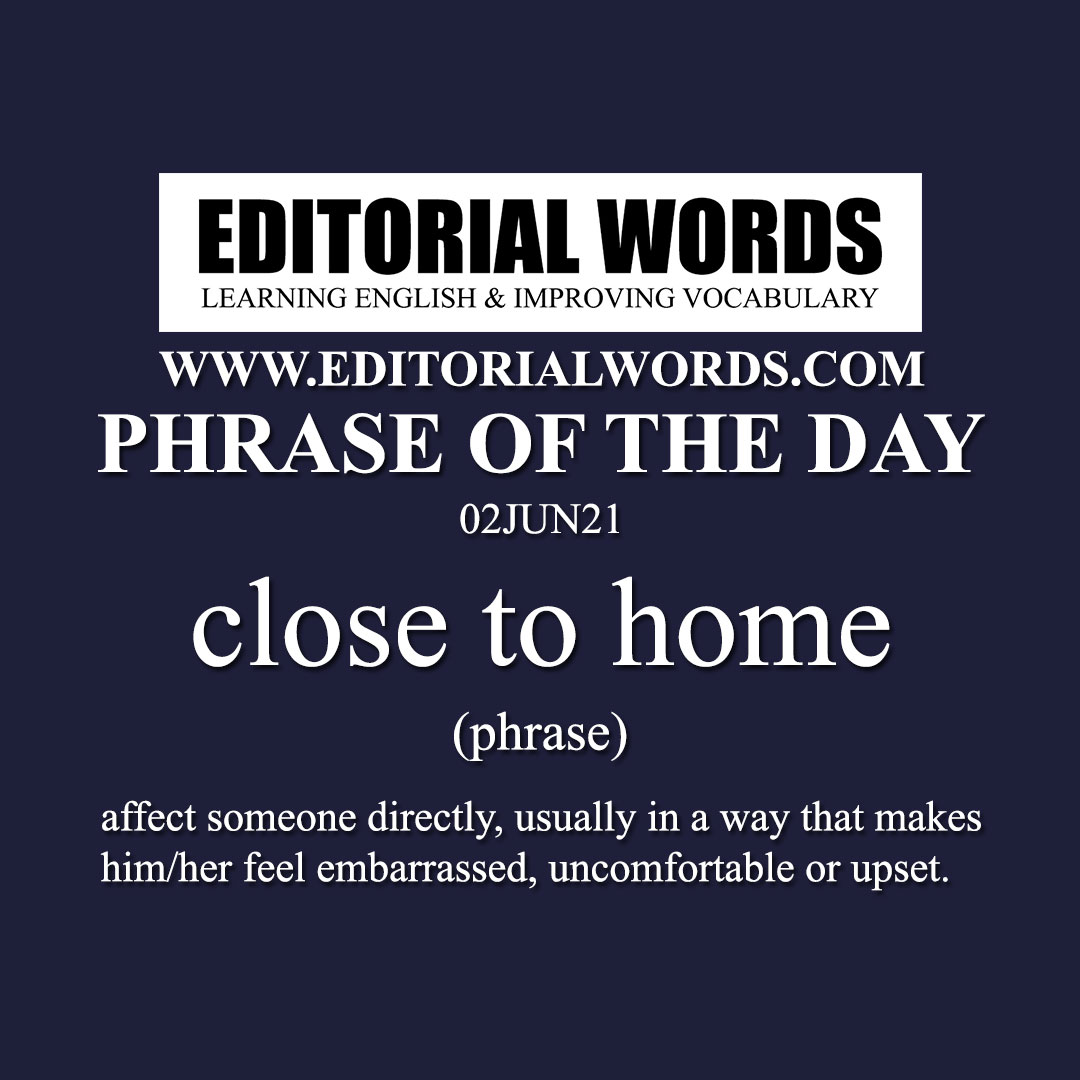 Today's "Phrase of the Day" is "close to home" and its meaning is "affect someone directly, usually in a way that makes him/her feel embarrassed, uncomfortable or upset".
Example Sentence: The grand slams say Naomi Osaka's decisions about press are 'injurious' to tennis. Perhaps they should look closer to home.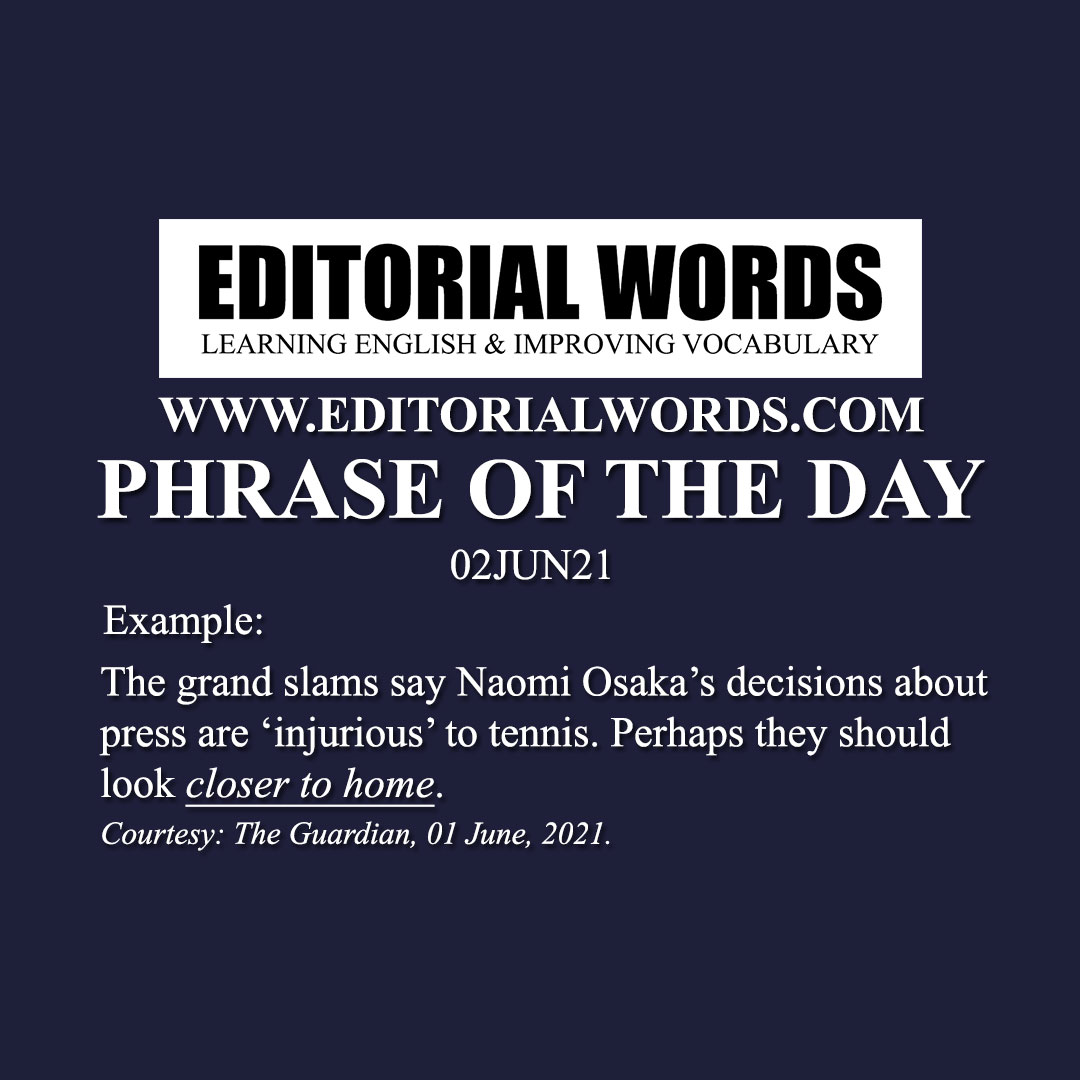 This phrase is present in The Guardian article Sport loves athletes with mental health issues – if they just shut up and play and click here to read it.
Courtesy: The Guardian
"Phrasal Verbs" We Learnt Last Week
"Idioms & Phrases" We Learnt Last Week
"Important Definitions" We Learnt Last Week
Recent Word Lists For The Hindu Editorial Articles