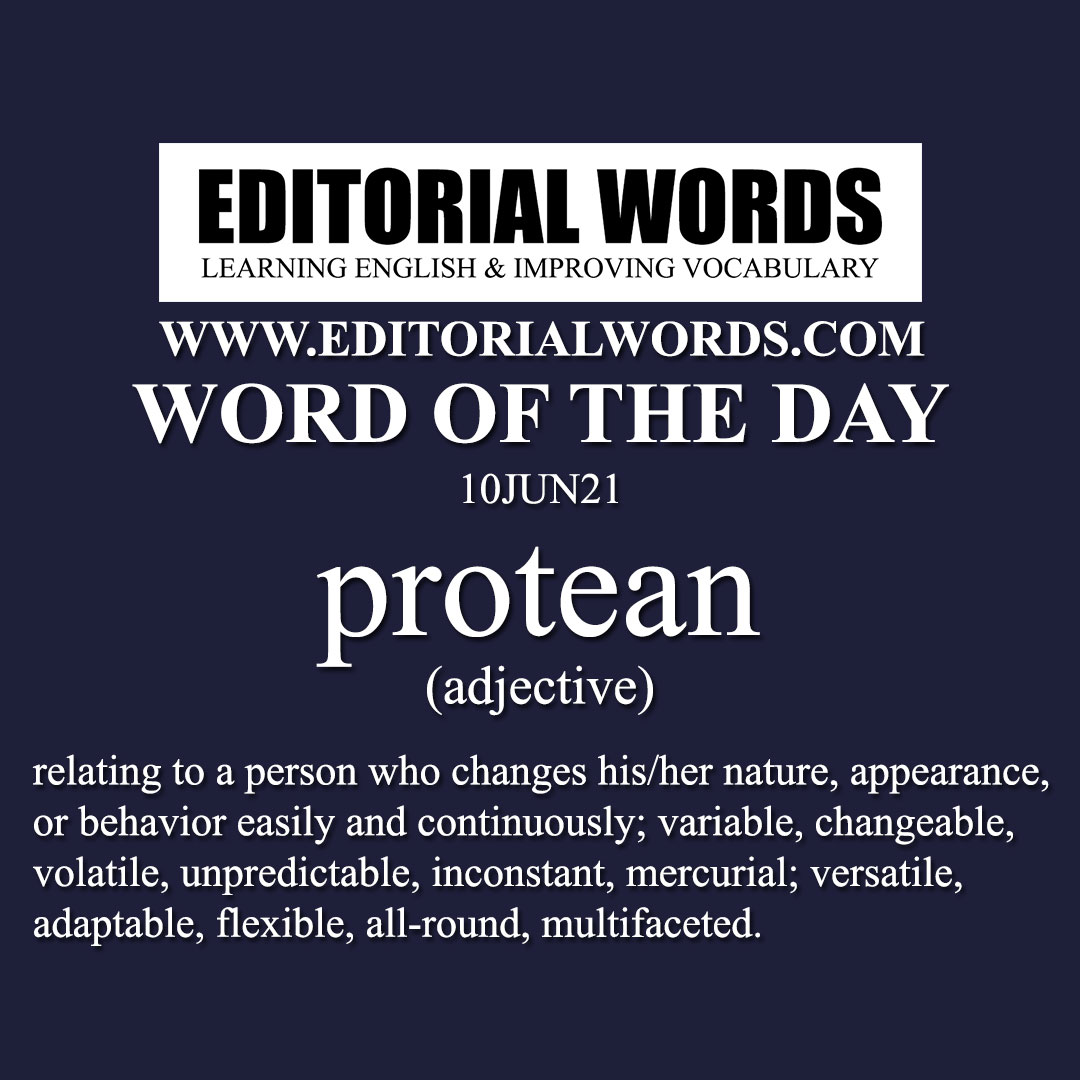 Today's "Word of the Day" is "protean" and it is an adjective meaning "relating to a person who changes his/her nature, appearance, or behavior easily and continuously; variable, changeable, volatile, unpredictable, inconstant, mercurial; versatile, adaptable, flexible, all-round, multifaceted".
Example Sentence: Mr Johnson is a protean character and able to tailor his style to the Biden agenda… The US president is a diplomat and a bridge-builder. The two men will downplay any differences and amplify issues that bring their countries into strategic alignment – such as the Cop26 climate talks later this year in Glasgow.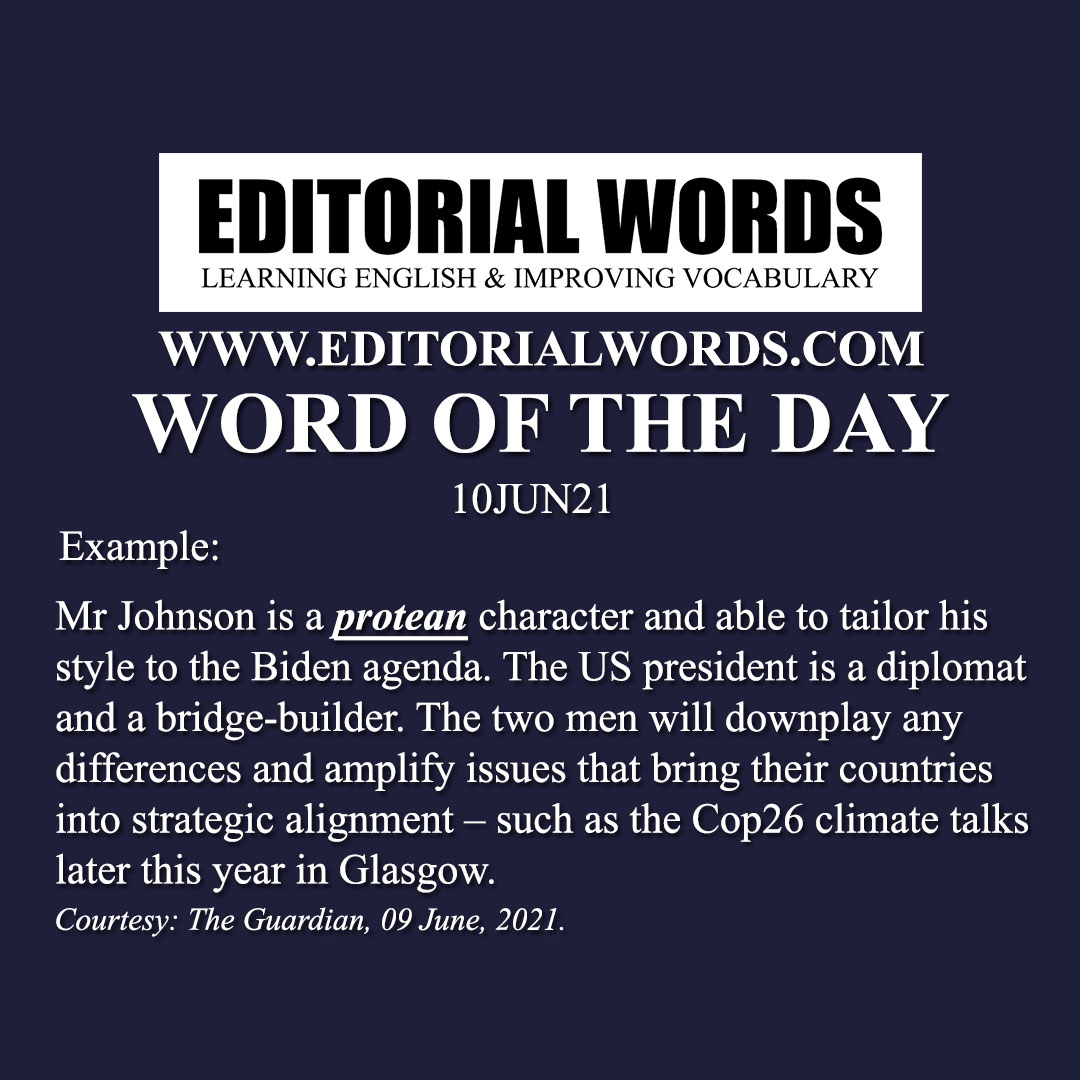 This word is present in The Guardian article The Guardian view on hosting the G7: to Biden, Britain is still Europe and click here to read it.
Courtesy: The Guardian
"Phrasal Verbs" We Learnt Last Week
"Idioms & Phrases" We Learnt Last Week
"Important Definitions" We Learnt Last Week
Recent Word Lists For The Hindu Editorial Articles