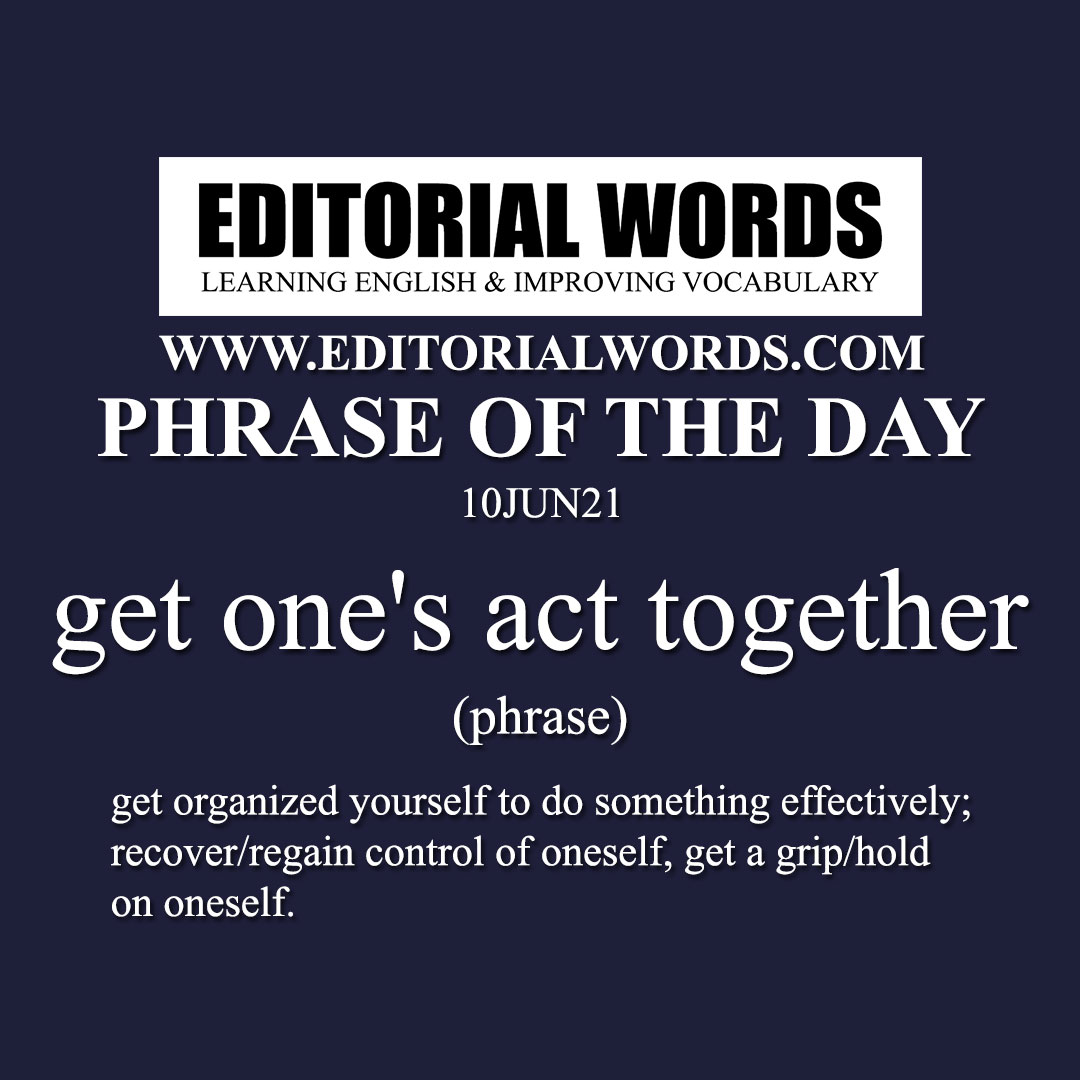 Today's "Phrase of the Day" is "get one's act together" and its meaning is "get organized yourself to do something effectively; recover/regain control of oneself, get a grip/hold on oneself".
Example Sentence: It sounds to European ears as if the new White House administration is hoping to set the clock back to a calmer, less combative epoch (time/era/period). In reality, Biden is coming to tell Europe to get its act together in the coming race for global supremacy with Beijing.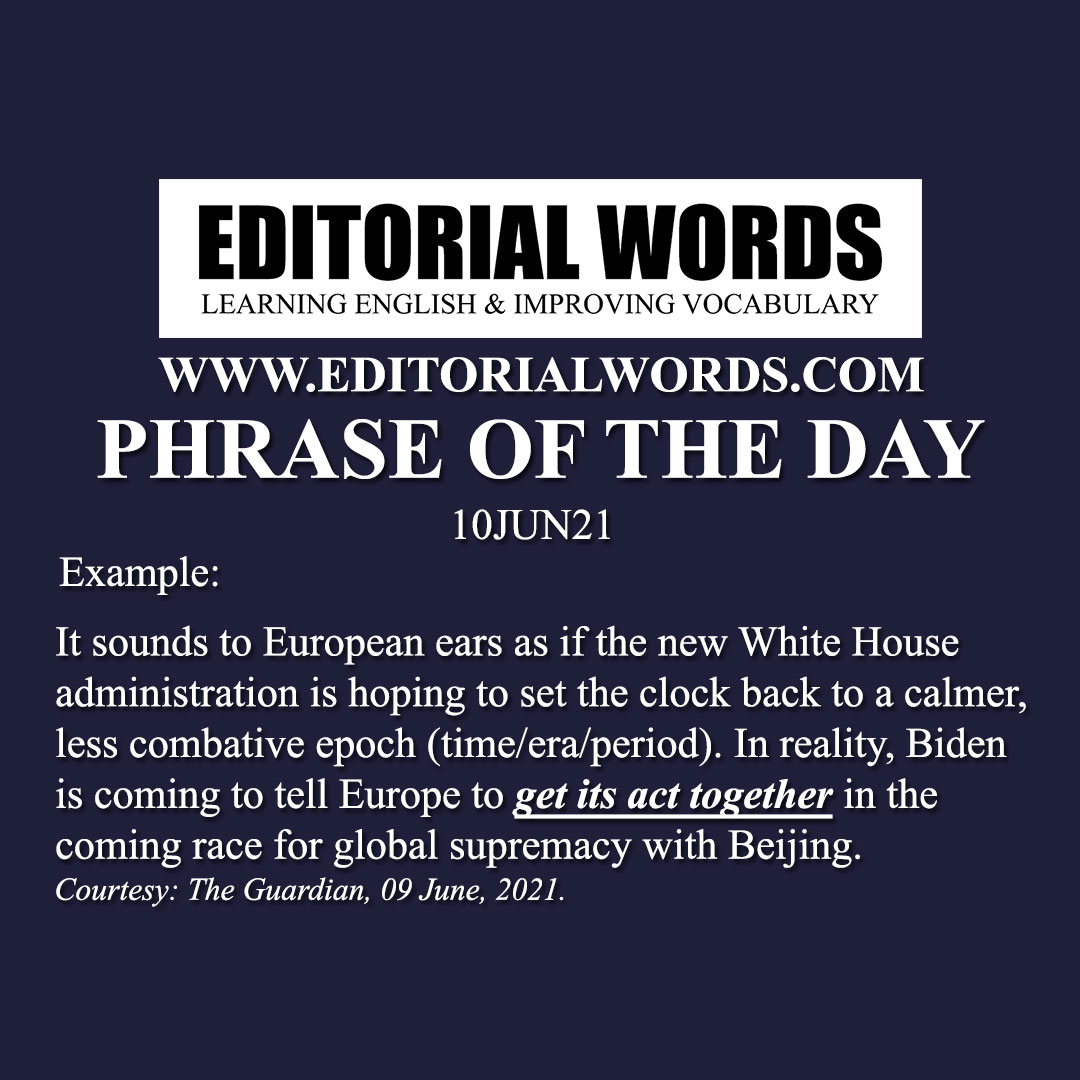 This phrase is present in The Guardian article Joe Biden's mission at the G7 summit: to recruit allies for the next cold war and click here to read it.
Courtesy: The Guardian
"Phrasal Verbs" We Learnt Last Week
"Idioms & Phrases" We Learnt Last Week
"Important Definitions" We Learnt Last Week
Recent Word Lists For The Hindu Editorial Articles