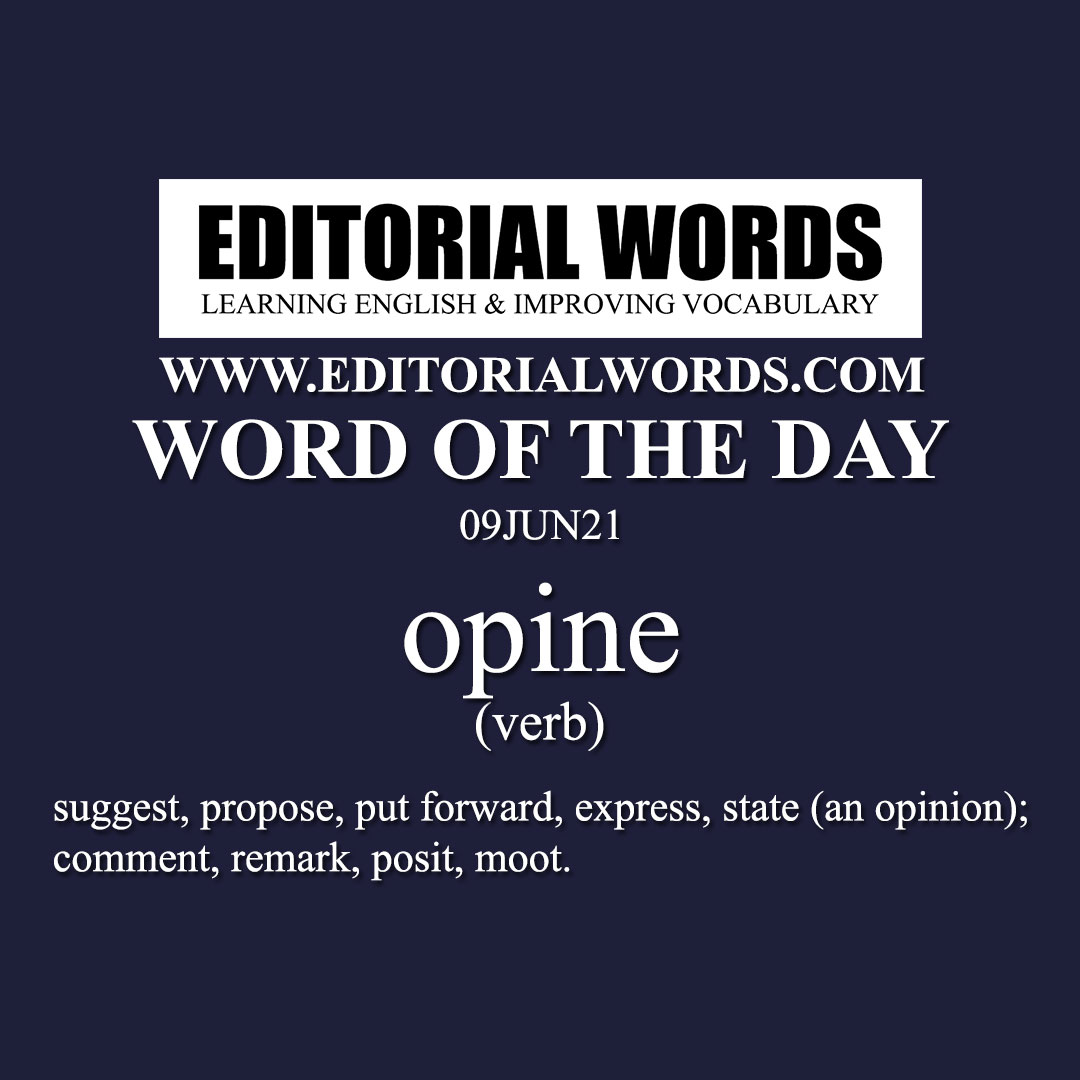 Today's "Word of the Day" is "opine" and it is a verb meaning "suggest, propose, put forward, express, state (an opinion); comment, remark, posit, moot".
Example Sentence: The rightwingers who condemn the players' anti-racism protest are clearly people who don't even like football… You can be quite sure the same politicians would listen to pretty much any other passing multimillionaire on any subject on which they cared to opine…  And yet, it's only sportsmen and women who are continually urged to just shut up and play.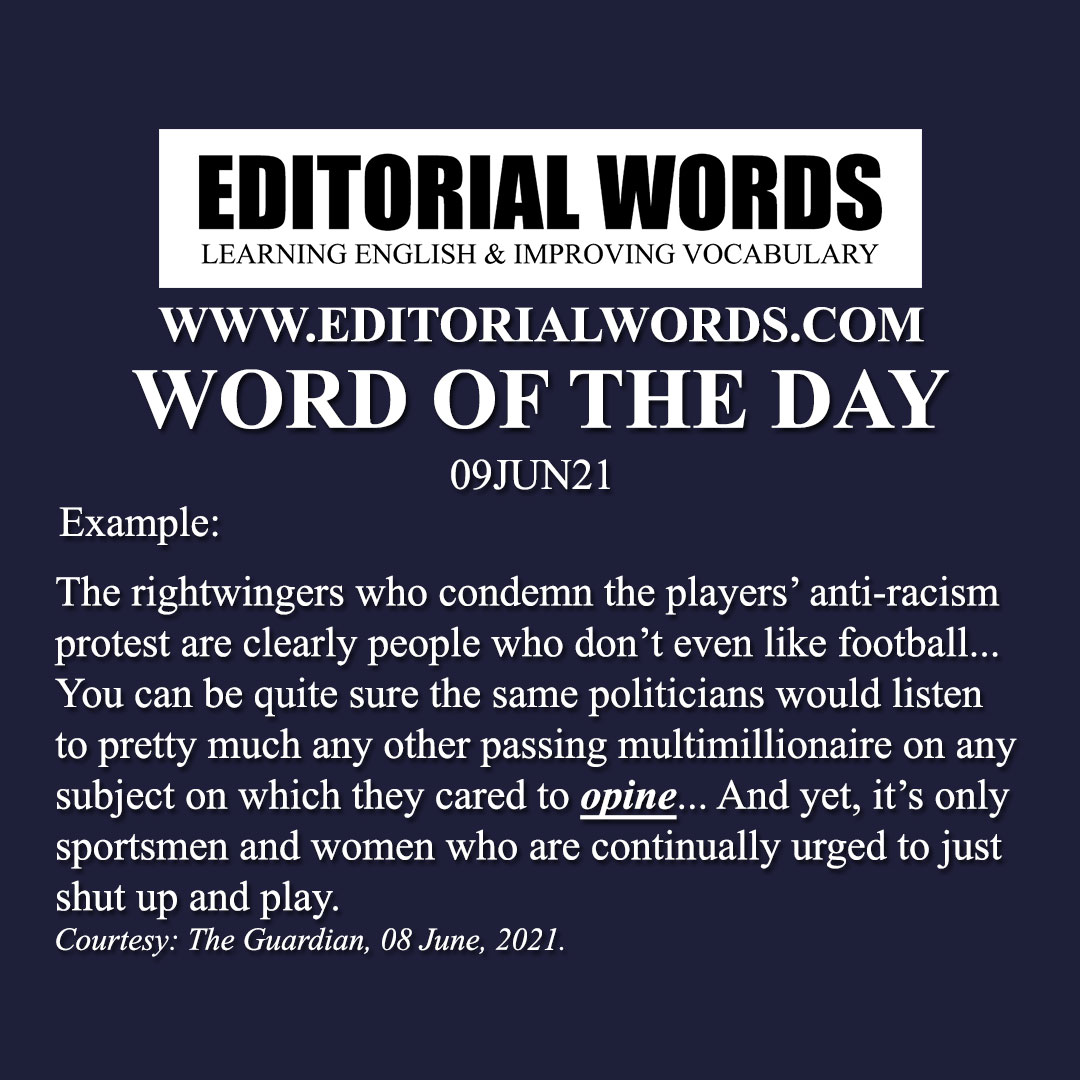 This word is present in The Guardian article If this is how they react to taking the knee, please keep politicians out of sport and click here to read it.
Courtesy: The Guardian
"Phrasal Verbs" We Learnt Last Week
"Idioms & Phrases" We Learnt Last Week
"Important Definitions" We Learnt Last Week
Recent Word Lists For The Hindu Editorial Articles