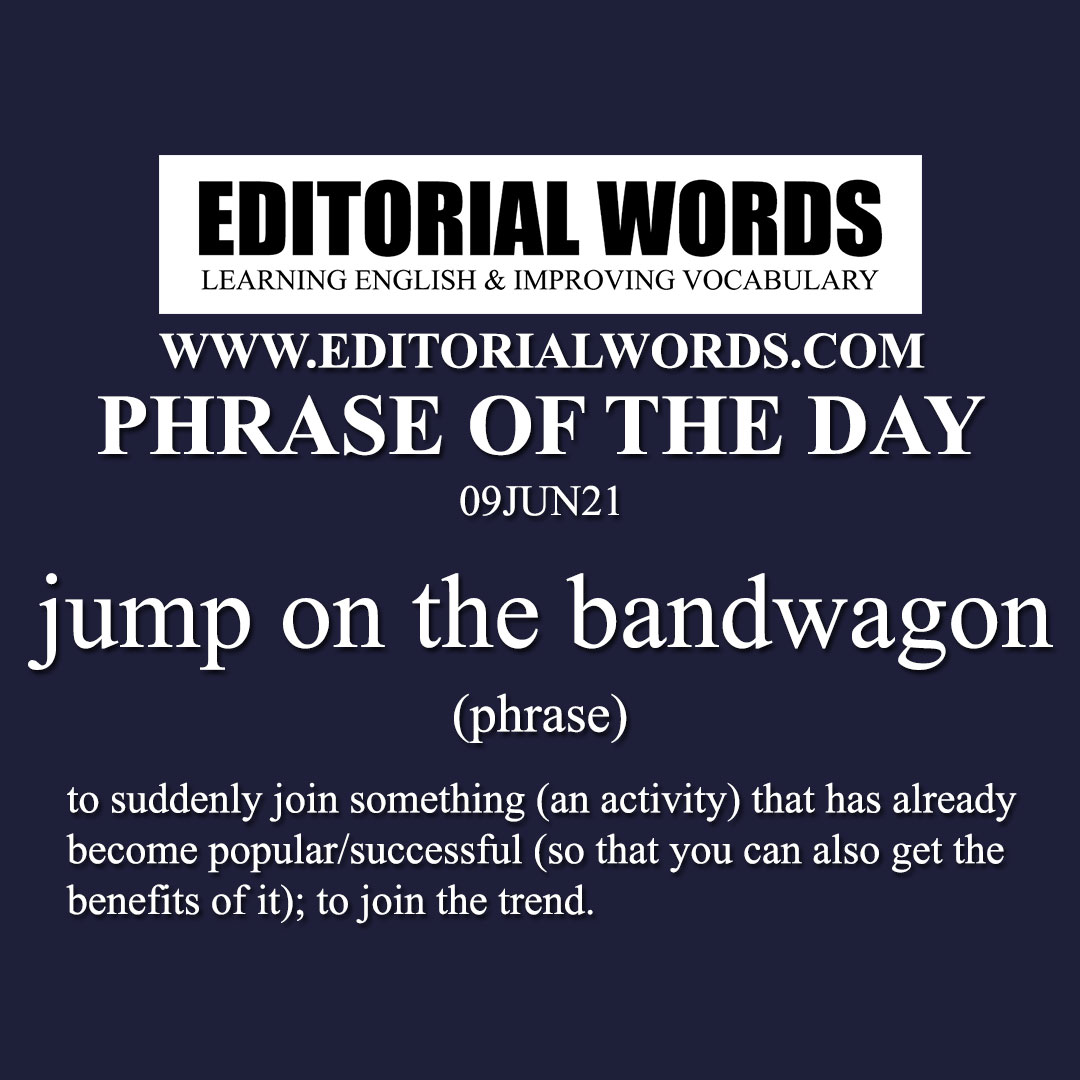 Today's "Phrase of the Day" is "jump on the bandwagon" and its meaning is "to suddenly join something (an activity) that has already become popular/successful (so that you can also get the benefits of it); to join the trend".
Example Sentence: There are plenty of politicians who are absolutely avid football fans with a long heritage of genuinely caring about the game, as well as the positive and negative aspects of our society that it reflects (yet crucially, does not create). Notably, these are the ones who don't actually jump on every passing bandwagon.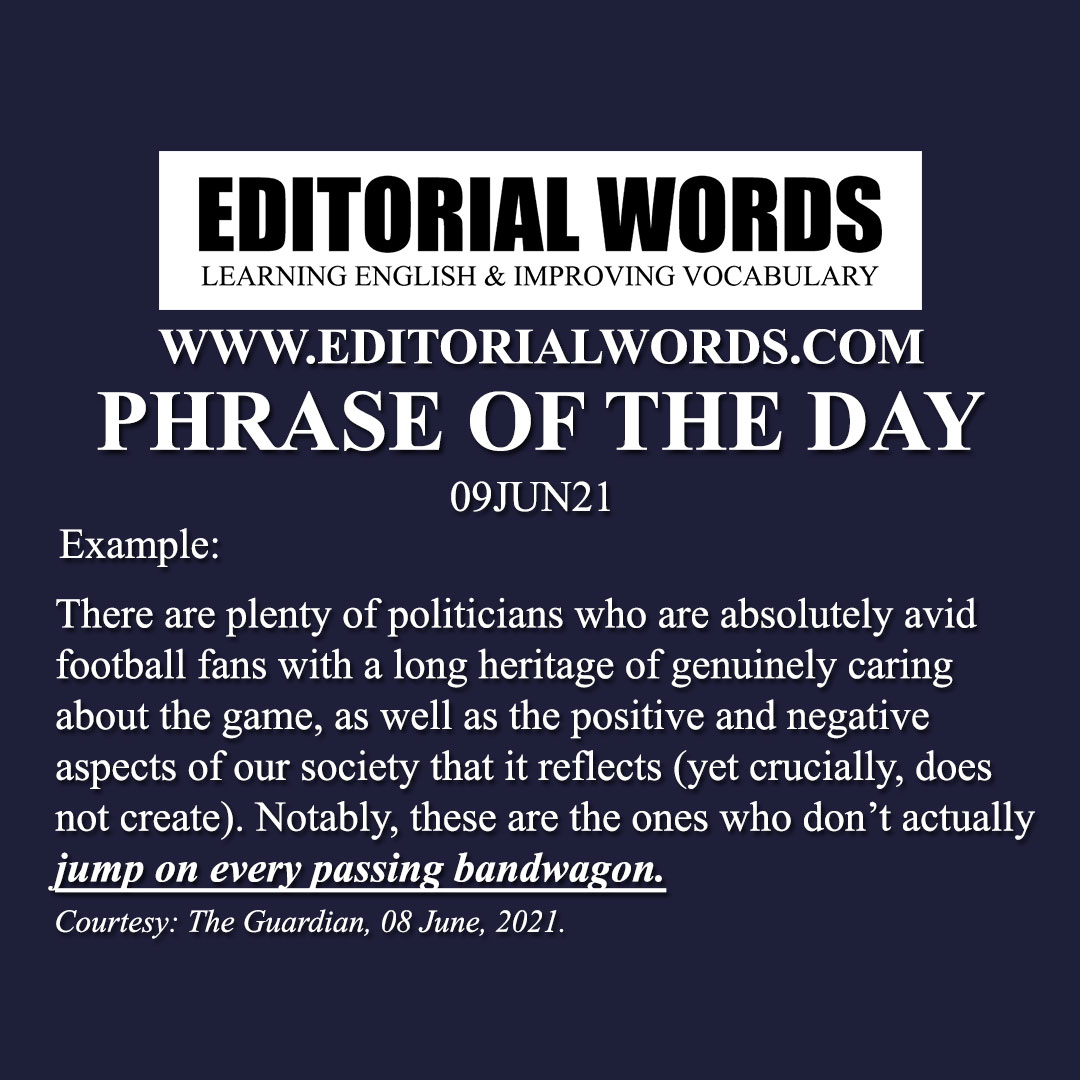 This phrase is present in The Guardian article If this is how they react to taking the knee, please keep politicians out of sport and click here to read it.
Courtesy: The Guardian
"Phrasal Verbs" We Learnt Last Week
"Idioms & Phrases" We Learnt Last Week
"Important Definitions" We Learnt Last Week
Recent Word Lists For The Hindu Editorial Articles