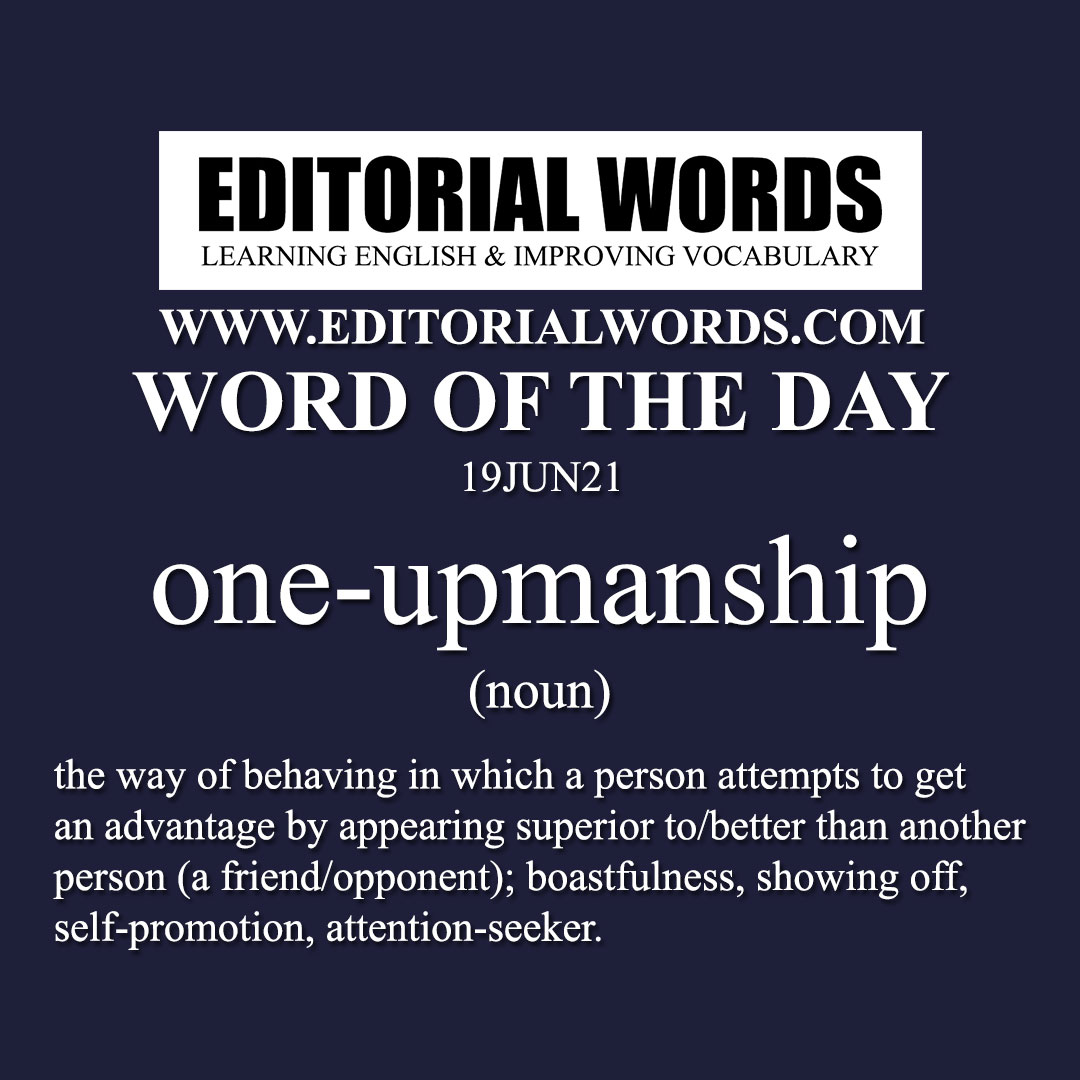 Today's "Word of the Day" is "one-upmanship" and it is a noun meaning "the way of behaving in which a person attempts to get an advantage by appearing superior to/better than another person (a friend/opponent); boastfulness, showing off, self-promotion, attention-seeker".
Example Sentence: Russia's president has a long history of keeping world leaders hanging around, in what appears to be deliberate one-upmanship. Ahead of the Geneva summit senior US officials drew up a protocol under which the Russian leader would arrive first. Their concern was well founded. In 2012 Putin kept President Obama waiting for 40 minutes at a G20 summit in Los Cabos, Mexico.
This word is present in The Guardian article Five things we learned from the Biden-Putin summit in Geneva and click here to read it.
Courtesy: The Guardian
"Phrasal Verbs" We Learnt Last Week
"Idioms & Phrases" We Learnt Last Week
"Important Definitions" We Learnt Last Week
Recent Word Lists For The Hindu Editorial Articles