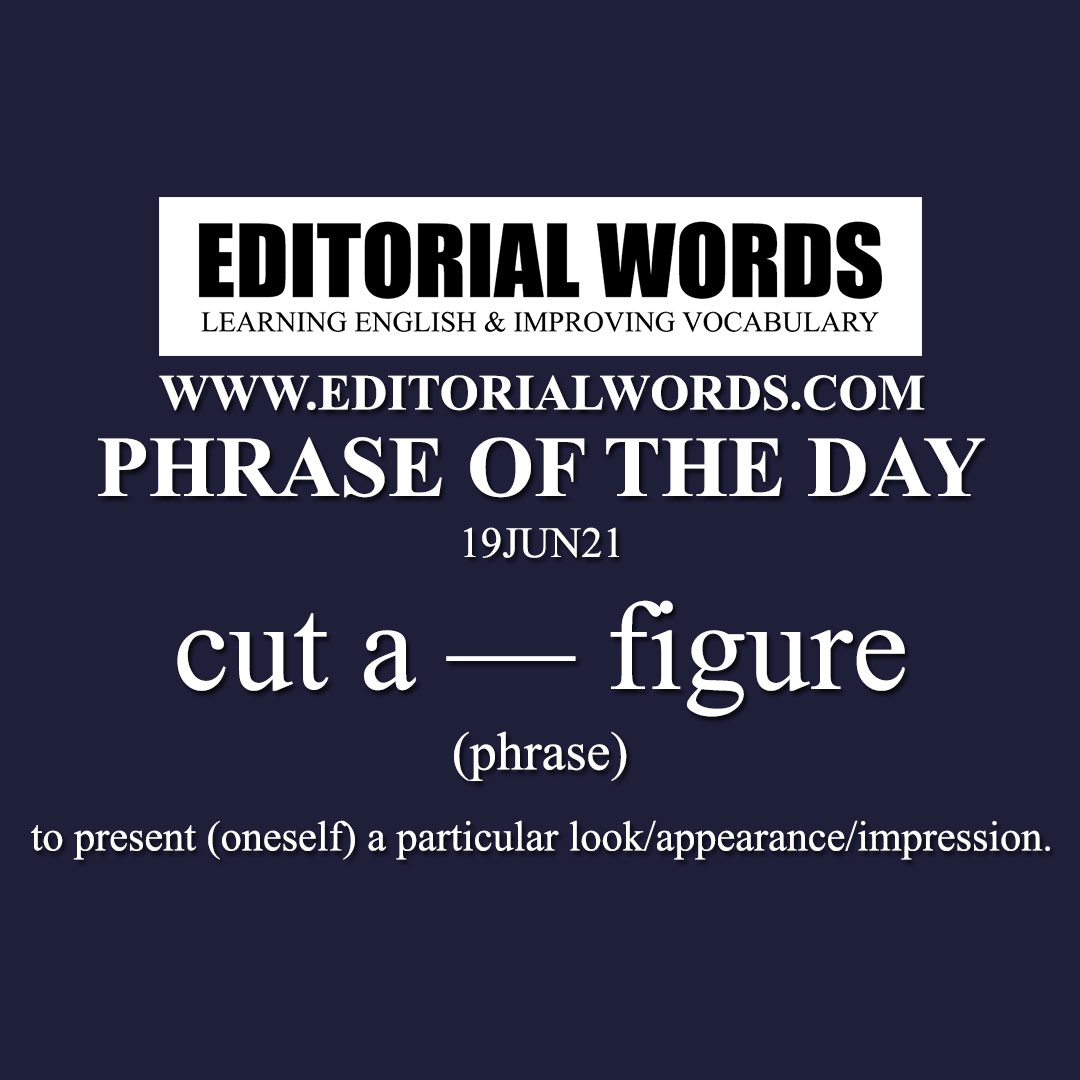 Today's "Phrase of the Day" is "cut a — figure" and its meaning is "to present (oneself) a particular look/appearance/impression".
Example Sentence: In Geneva, by contrast, cool normality was on display. Biden was well prepared for the US-Russia summit. He cut a relaxed figure, telling Putin he wanted a "predictable" relationship after a period defined by rogue Kremlin behaviour. The summit flowed along conventional diplomatic lines: a handshake, several hours of intensive talks and separate press conferences afterwards.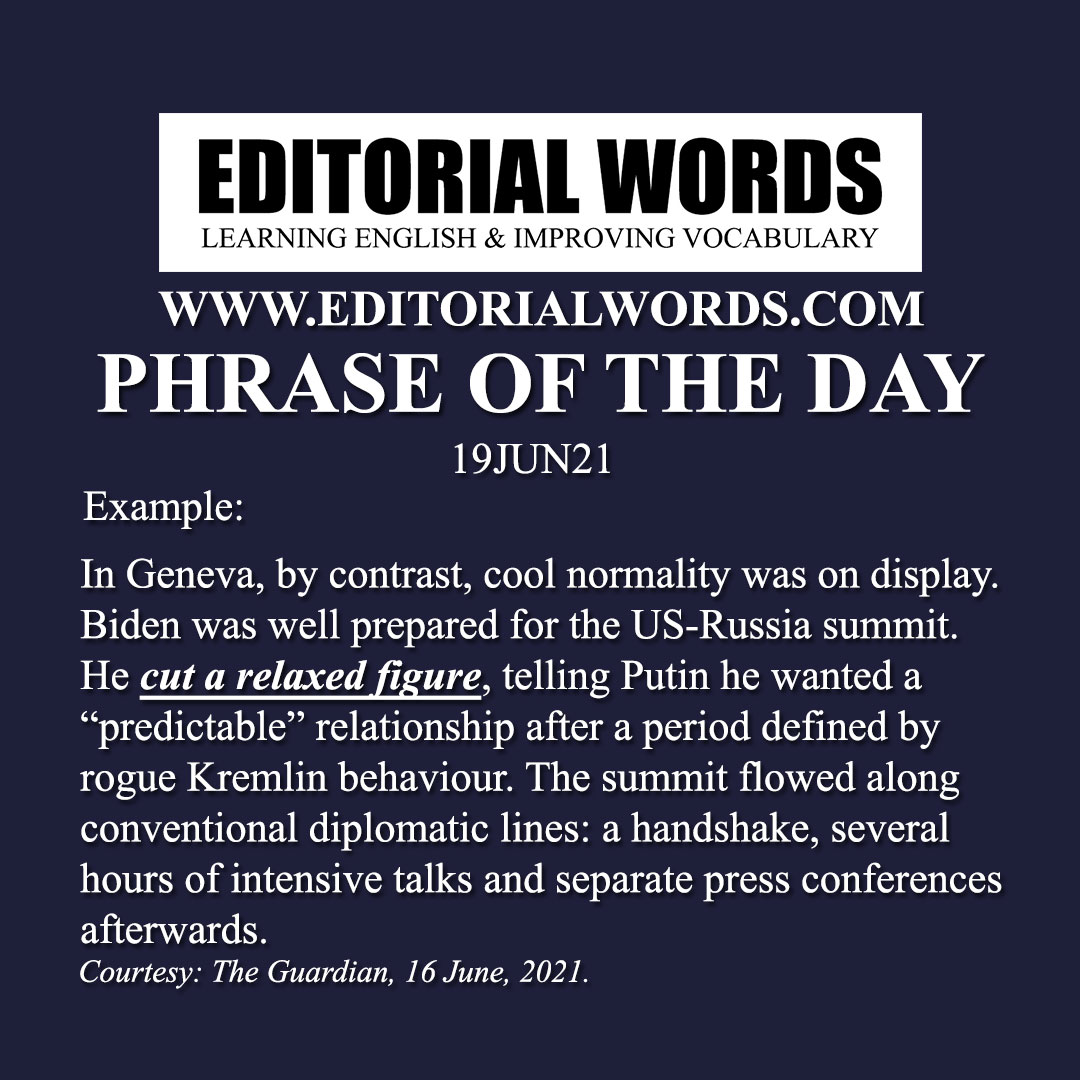 This phrase is present in The Guardian article Five things we learned from the Biden-Putin summit in Geneva and click here to read it.
Courtesy: The Guardian
"Phrasal Verbs" We Learnt Last Week
"Idioms & Phrases" We Learnt Last Week
"Important Definitions" We Learnt Last Week
Recent Word Lists For The Hindu Editorial Articles