Today's "Word of the Day" is "olfactory" and it is an adjective meaning "connected/related to the sense of smell".
Example Sentence: And even those of us with full olfactory powers might yearn for the precise, irreproducible flavour of lamb shank at that one favourite restaurant, a sister's scones or a best friend's pav bhaji, reflecting the social nature of eating. Good food is a human need, not only for our physical strength, but for our emotional wellbeing too.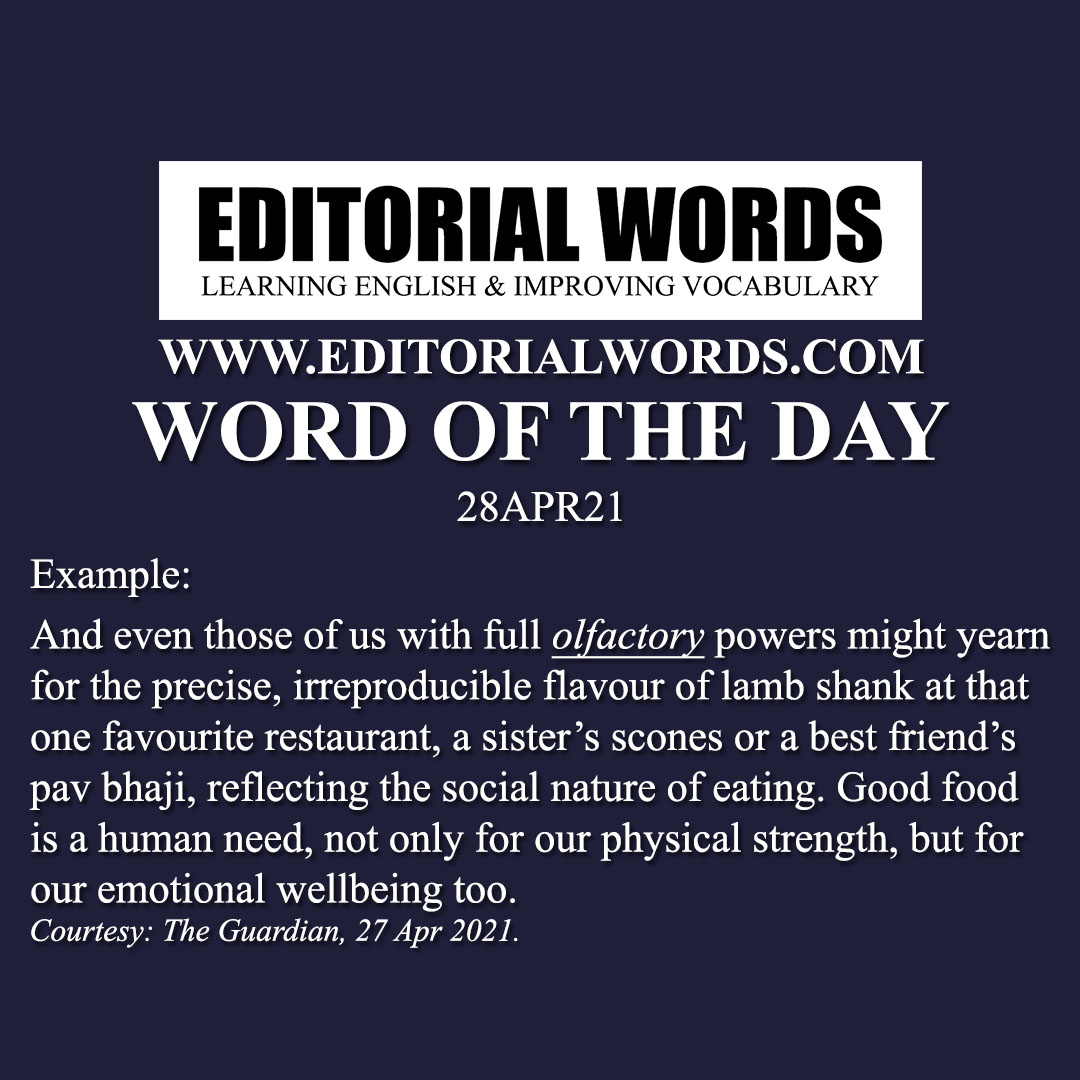 This word is present in The Guardian article The Guardian view on taste, smell and Covid: getting back our appetite and click here to read it.
Courtesy: The Guardian
"Phrasal Verbs" We Learnt Last Week
"Idioms & Phrases" We Learnt Last Week
"Important Definitions" We Learnt Last Week
Recent Word Lists For The Hindu Editorial Articles