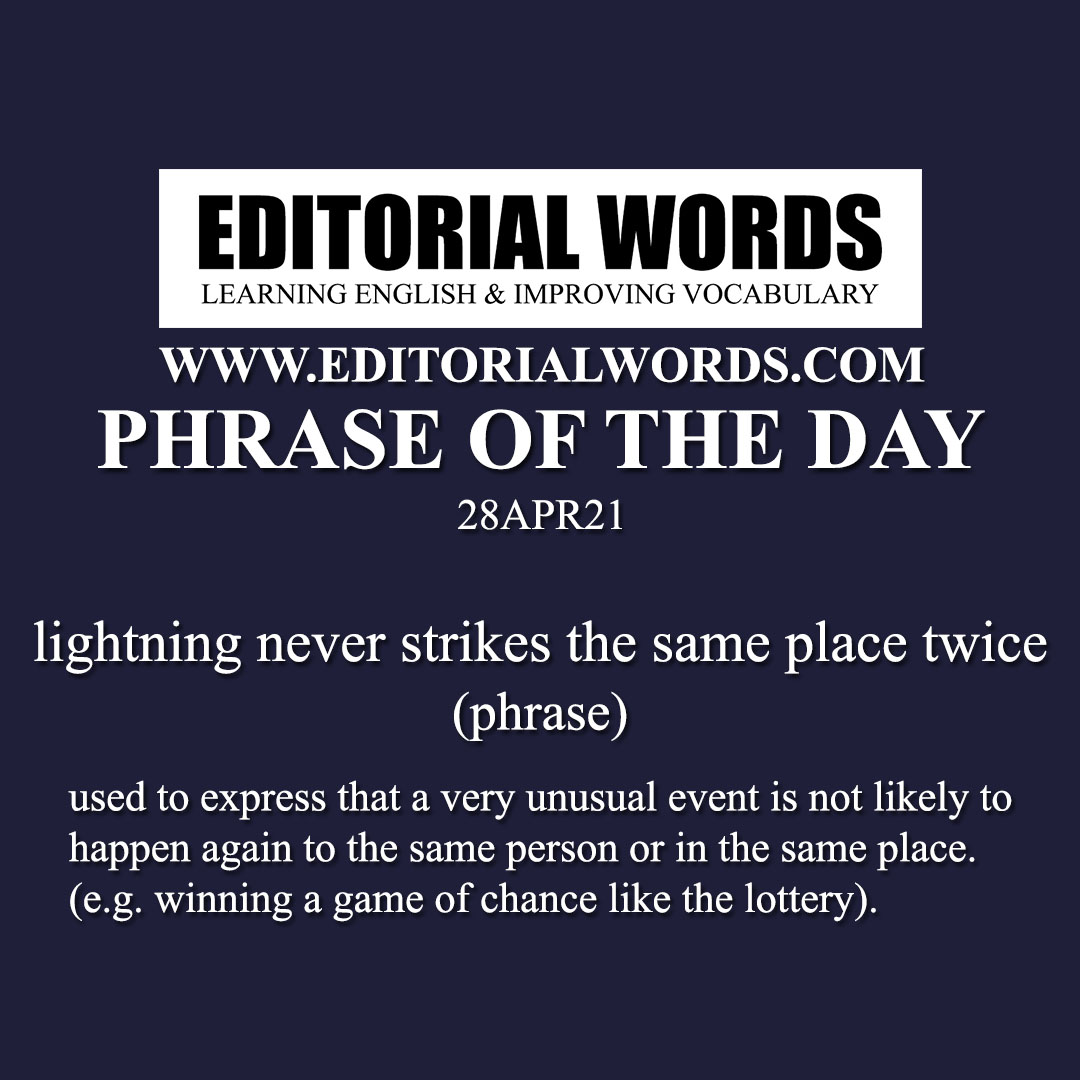 Today's "Phrase of the Day" is "lightning never strikes the same place twice" and its meaning is "used to express that a very unusual event is not likely to happen again to the same person or in the same place. (e.g. winning a game of chance like the lottery)".
Example Sentence: After last year's Oscar sweep by Parasite, there were those who peddled (promote/suggest) the myth that lightning will not strike the same place twice. It kind of did in the 93rd Academy Awards, when the Best Supporting Actress award went to South Korean Youn Yuh-jung, for her role as granny Soon-ja in the heart-warming Minari,…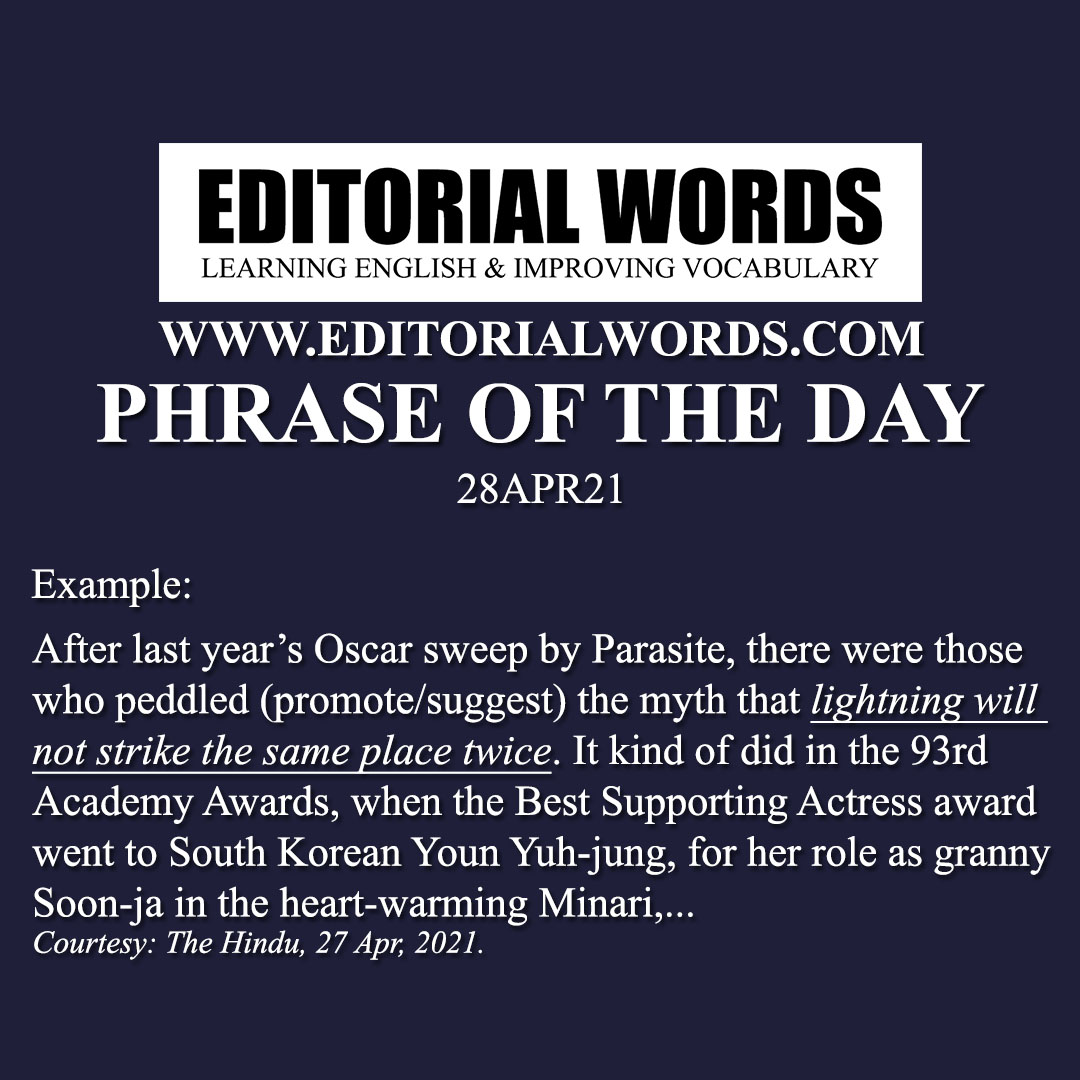 This phrase is present in The Hindu article A stream of awards: On Oscars 2021 and click here to read it.
Courtesy: The Hindu
"Phrasal Verbs" We Learnt Last Week
"Idioms & Phrases" We Learnt Last Week
"Important Definitions" We Learnt Last Week
Recent Word Lists For The Hindu Editorial Articles