Today's "Word of the Day" is "microcosm" and it is a noun meaning "a thing (a group, a community, a place or a situation) that has all characteristics & aspects of something much larger; a little world, miniature universe".
Example Sentence: But for Palestinians, Sheikh Jarrah is simply a microcosm of life in Jerusalem.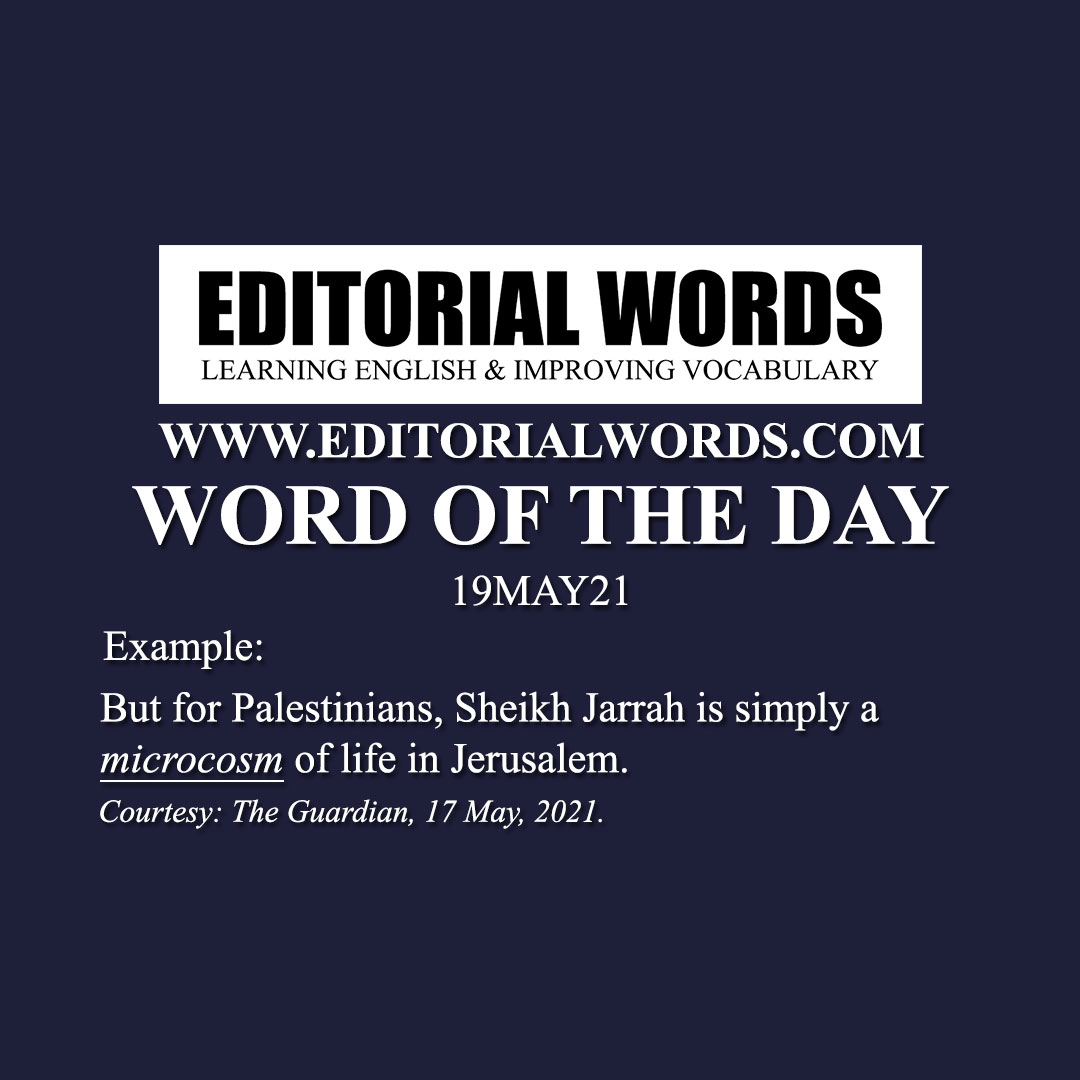 This word is present in The Guardian article I live in Sheikh Jarrah. For Palestinians, this is not a 'real estate dispute' and click here to read it.
Courtesy: The Guardian
"Phrasal Verbs" We Learnt Last Week
"Idioms & Phrases" We Learnt Last Week
"Important Definitions" We Learnt Last Week
Recent Word Lists For The Hindu Editorial Articles