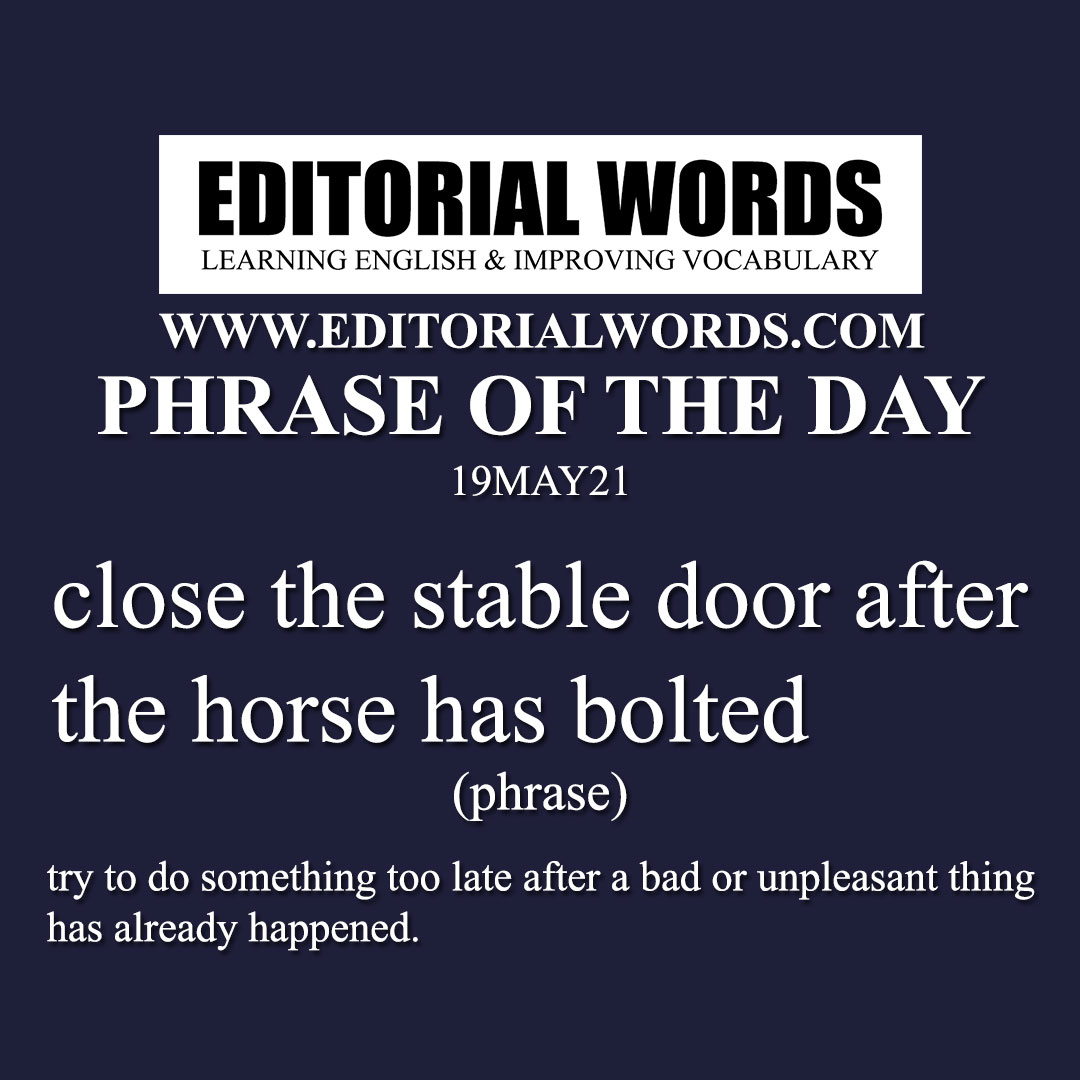 Today's "Phrase of the Day" is  close the stable door after the horse has bolted and its meaning is "try to do something too late after a bad or unpleasant thing has already happened".
Example Sentence: Matt Hancock, the (UK) health secretary, told MPs on Monday that the new variant is more transmissible but could be contained: by increasing the rate at which the second vaccine jab is administered and using surge testing to contain local outbreaks. This sounds like the stable door being shut after the horse has bolted.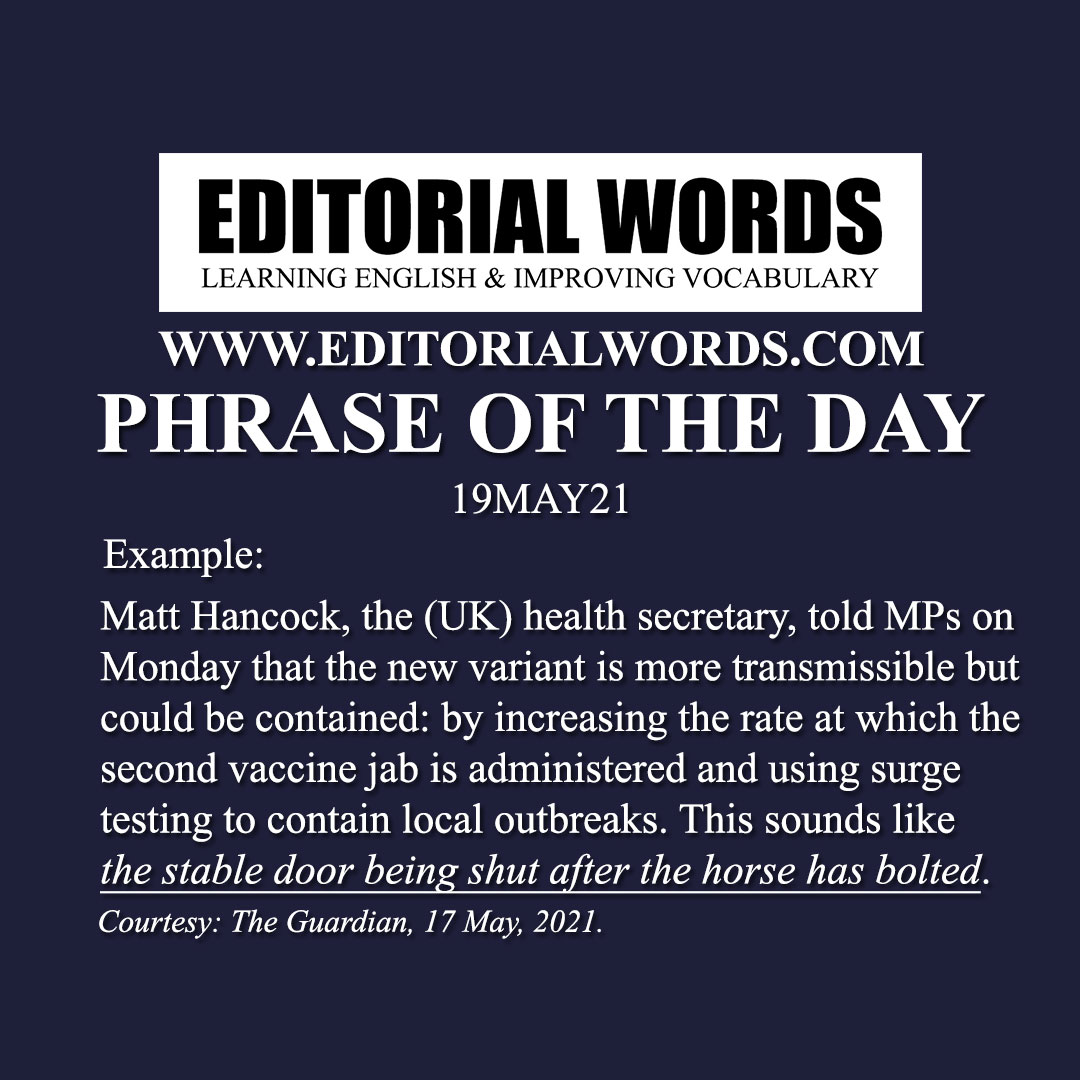 This phrase is present in The Guardian article The Guardian view on Covid ethics: easier to enter lockdown than leave it and click here to read it.
Courtesy: The Guardian
"Phrasal Verbs" We Learnt Last Week
"Idioms & Phrases" We Learnt Last Week
"Important Definitions" We Learnt Last Week
Recent Word Lists For The Hindu Editorial Articles