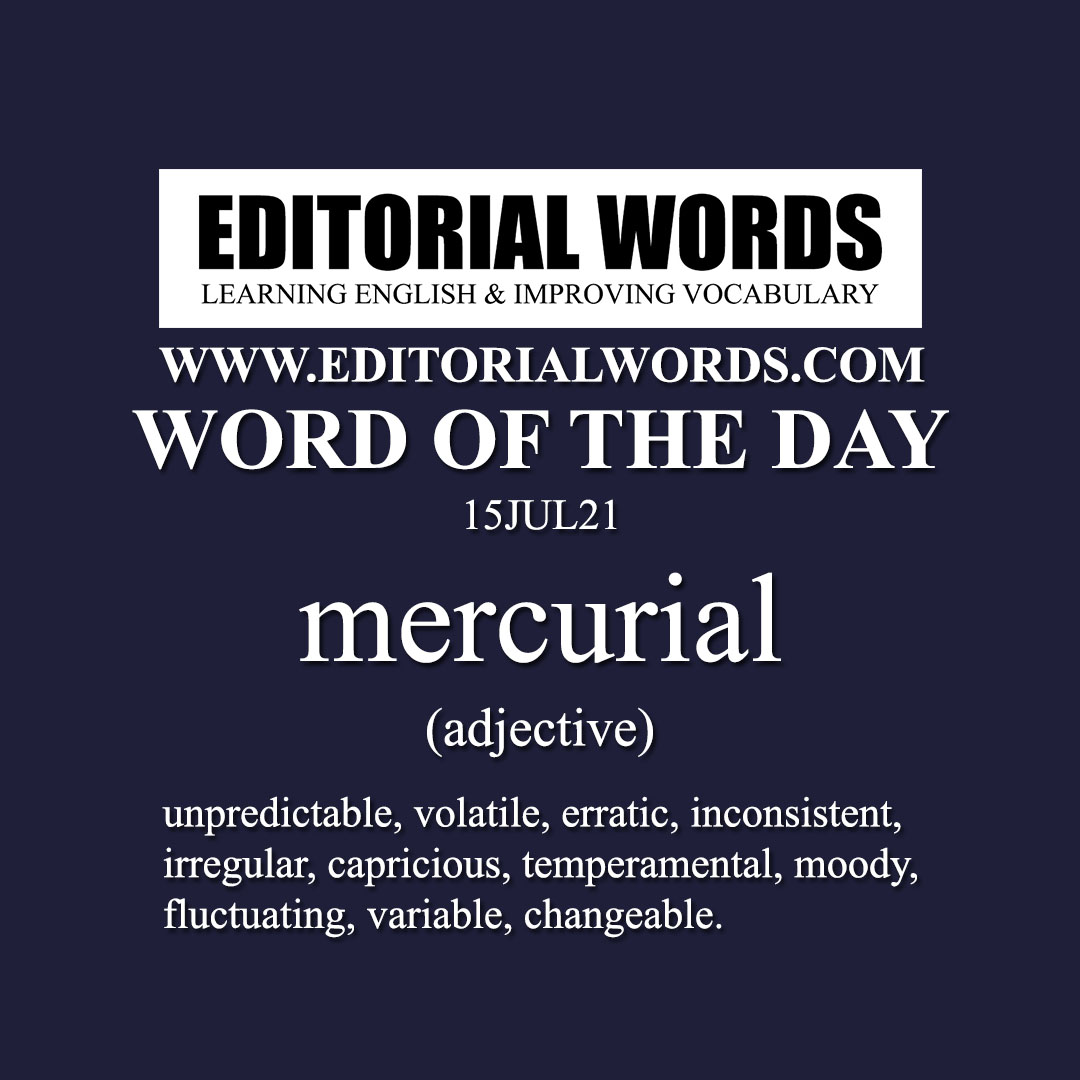 Today's "Word of the Day" is mercurial and it is an adjective meaning "unpredictable, volatile, erratic, inconsistent, irregular, capricious, temperamental, moody, fluctuating, variable, changeable".
Example Sentence: The good news is that six months into the Joe Biden administration, he's delivered on one of his main campaign pitches and restored a sense of "normalcy" to the country. After four years of mercurial rule by Donald Trump, the White House has become a more predictable place.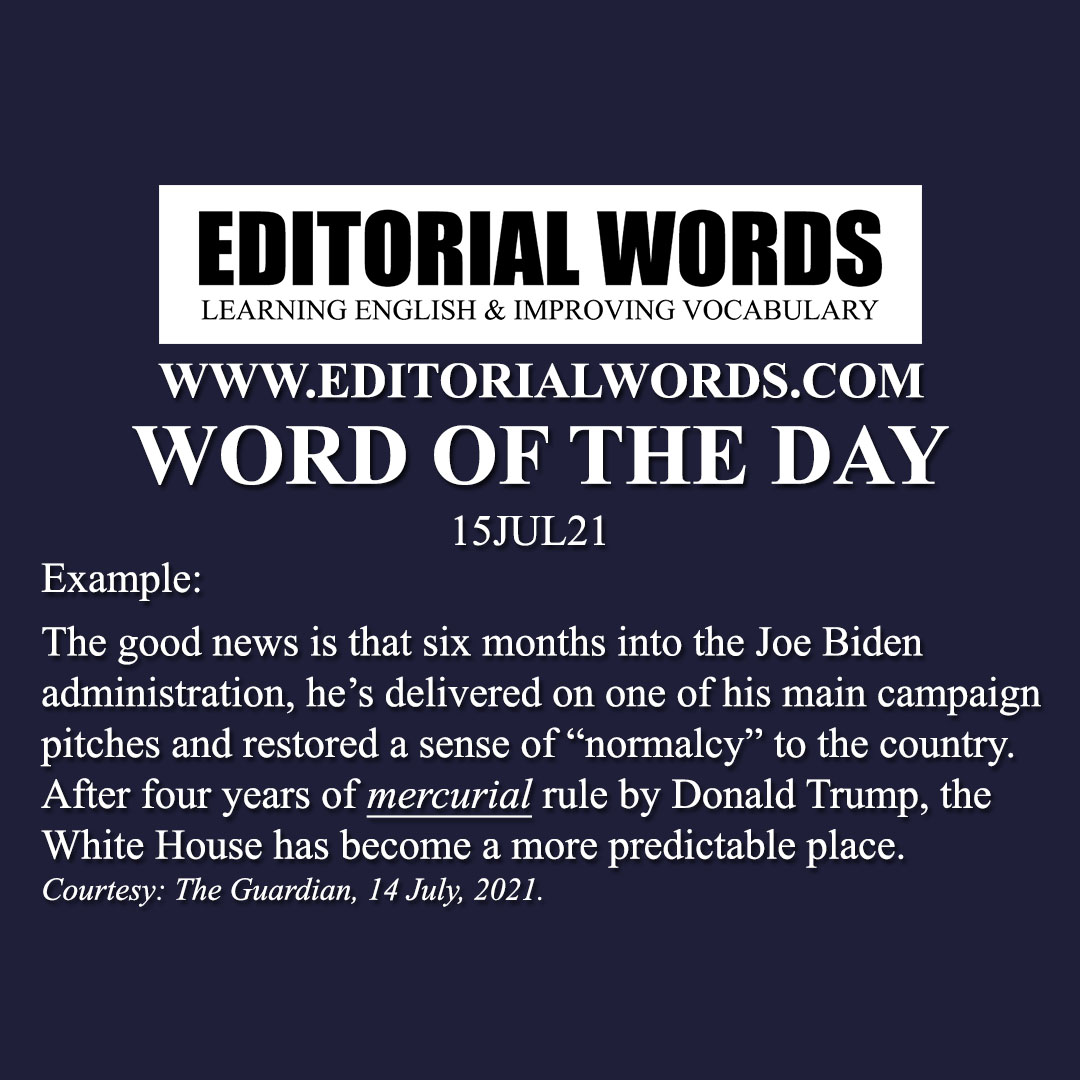 This word is present in The Guardian article How have Joe Biden's first six months been? Our panelists weigh in and click here to read it.
Courtesy: The Guardian
"Phrasal Verbs" We Learnt Last Week
"Idioms & Phrases" We Learnt Last Week
"Important Definitions" We Learnt Last Week
Recent Word Lists For The Hindu Editorial Articles