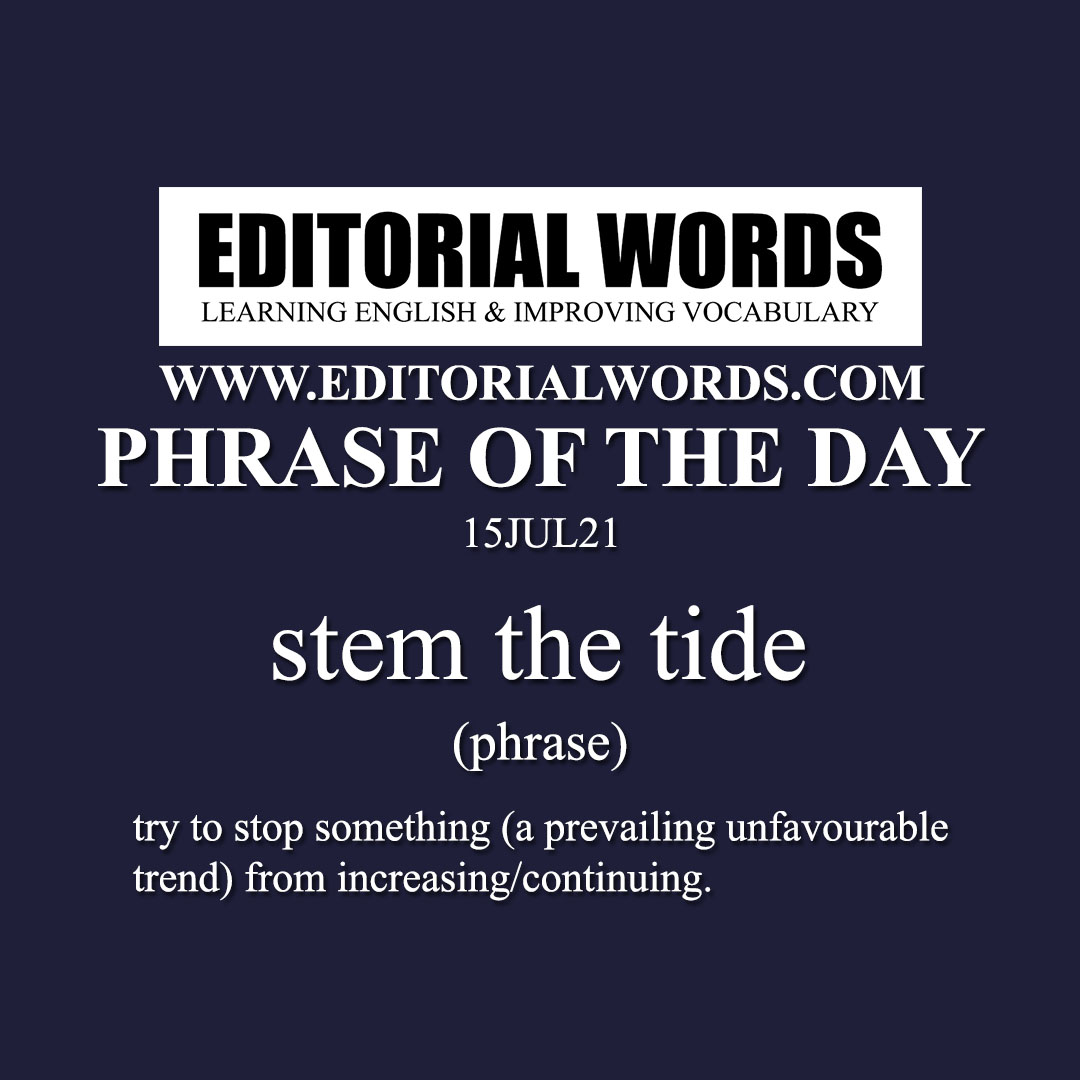 Today's "Phrase of the Day" is stem the tide and its meaning is "try to stop something (a prevailing unfavourable trend) from increasing/continuing".
Example Sentence: But the game slid away from them in the second half, Italy turning up the temperature, stepping higher, pinning England back. There were long spells when Gareth Southgate's players could not get out. The approach felt wrong, (England football manager) Gareth Southgate powerless to stem the tide.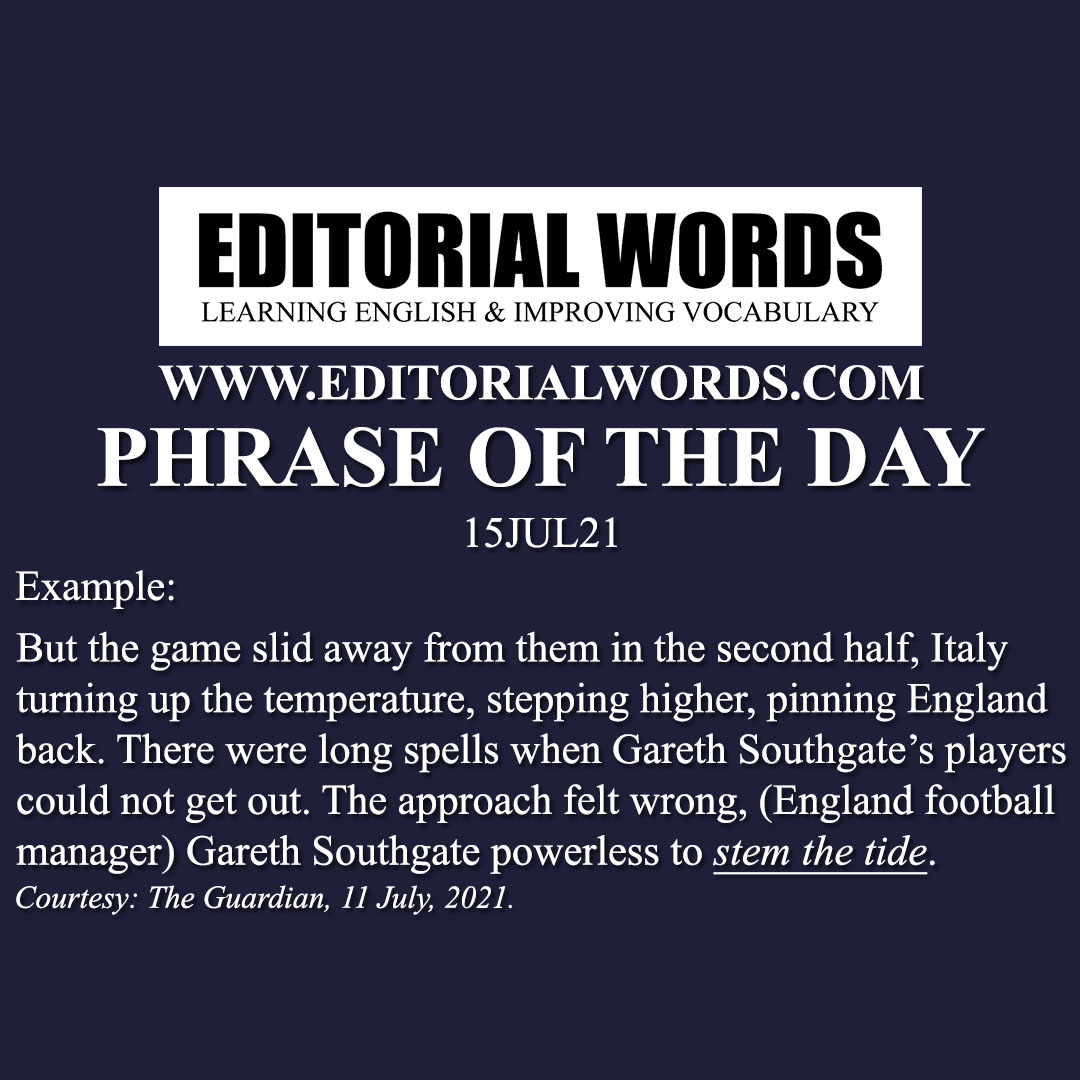 This phrase is present in The Guardian article Italy crush England's dreams after winning Euro 2020 on penalties and click here to read it.
Courtesy: The Guardian
"Phrasal Verbs" We Learnt Last Week
"Idioms & Phrases" We Learnt Last Week
"Important Definitions" We Learnt Last Week
Recent Word Lists For The Hindu Editorial Articles