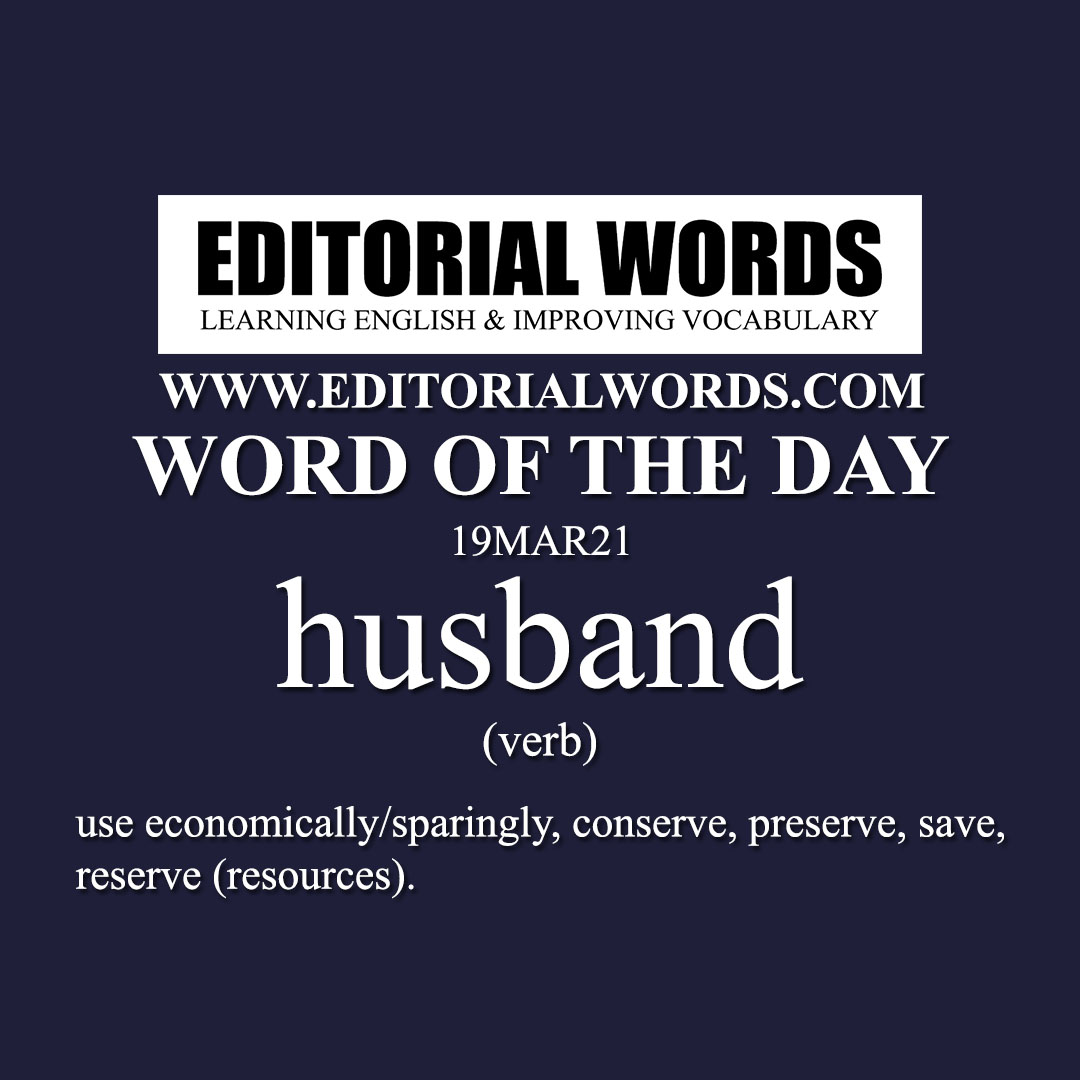 Today's "Word of the Day" is "husband" and it is a verb meaning "use economically/sparingly, conserve, preserve, save, reserve (resources)".
Example Sentence: It is time for city leadership and society as a whole to turn its back on (abandon/reject) new development as a principle of urban growth and commit to the model of the ecologically "smart" city based on husbanding and reuse of existing resources: the gold standard "world-class city". For these new-builds are not just ugly on the surface, they are destroying the ecosystem that sustains us on this planet.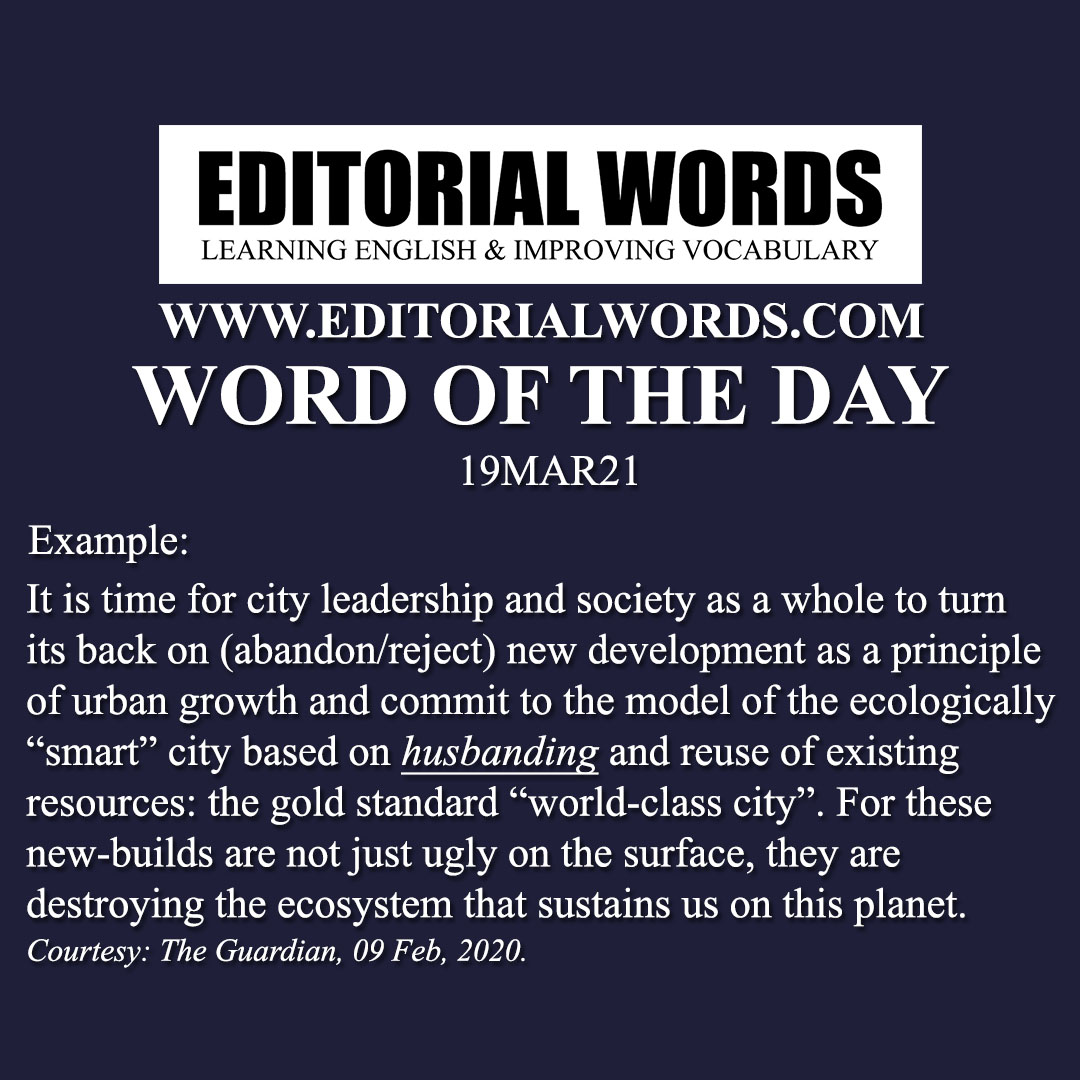 This word is present in The Guardian article New-builds and the climate emergency and click here to read it.
Courtesy: The Guardian
"Phrasal Verbs" We Learnt Last Week
"Idioms & Phrases" We Learnt Last Week
"Important Definitions" We Learnt Last Week
Recent Word Lists For The Hindu Editorial Articles