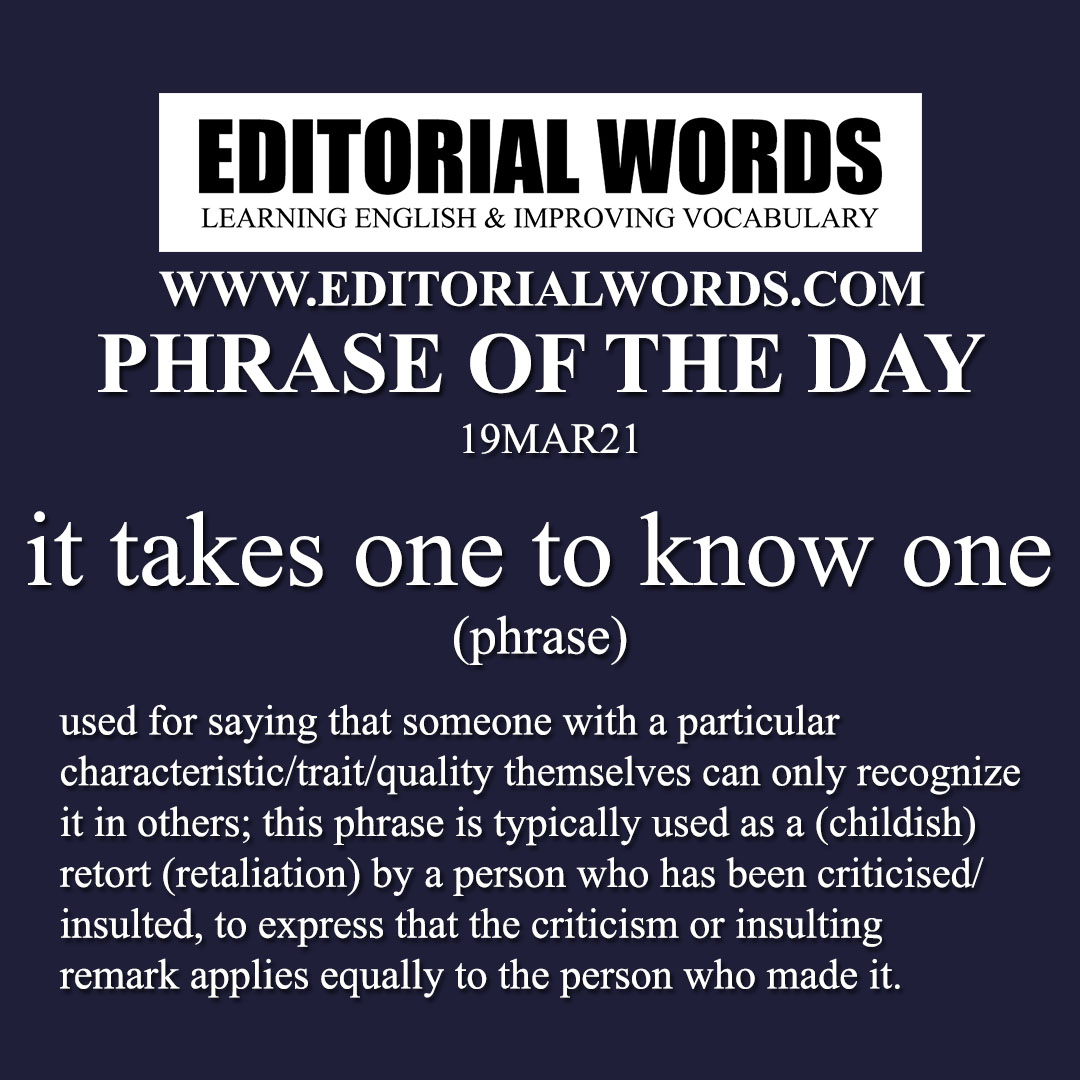 Today's "Phrase of the Day" is "it takes one to know one" and its meaning is "used for saying that someone with a particular characteristic/trait/quality themselves can only recognize it in others; this phrase is typically used as a (childish) retort (retaliation) by a person who has been criticised/insulted, to express that the criticism or insulting remark applies equally to the person who made it".
Example Sentence: Vladimir Putin has told Joe Biden that "it takes one to know one", as Kremlin officials promised reprisals (retaliations) if the US president does not apologise for describing his Russian counterpart as a "killer".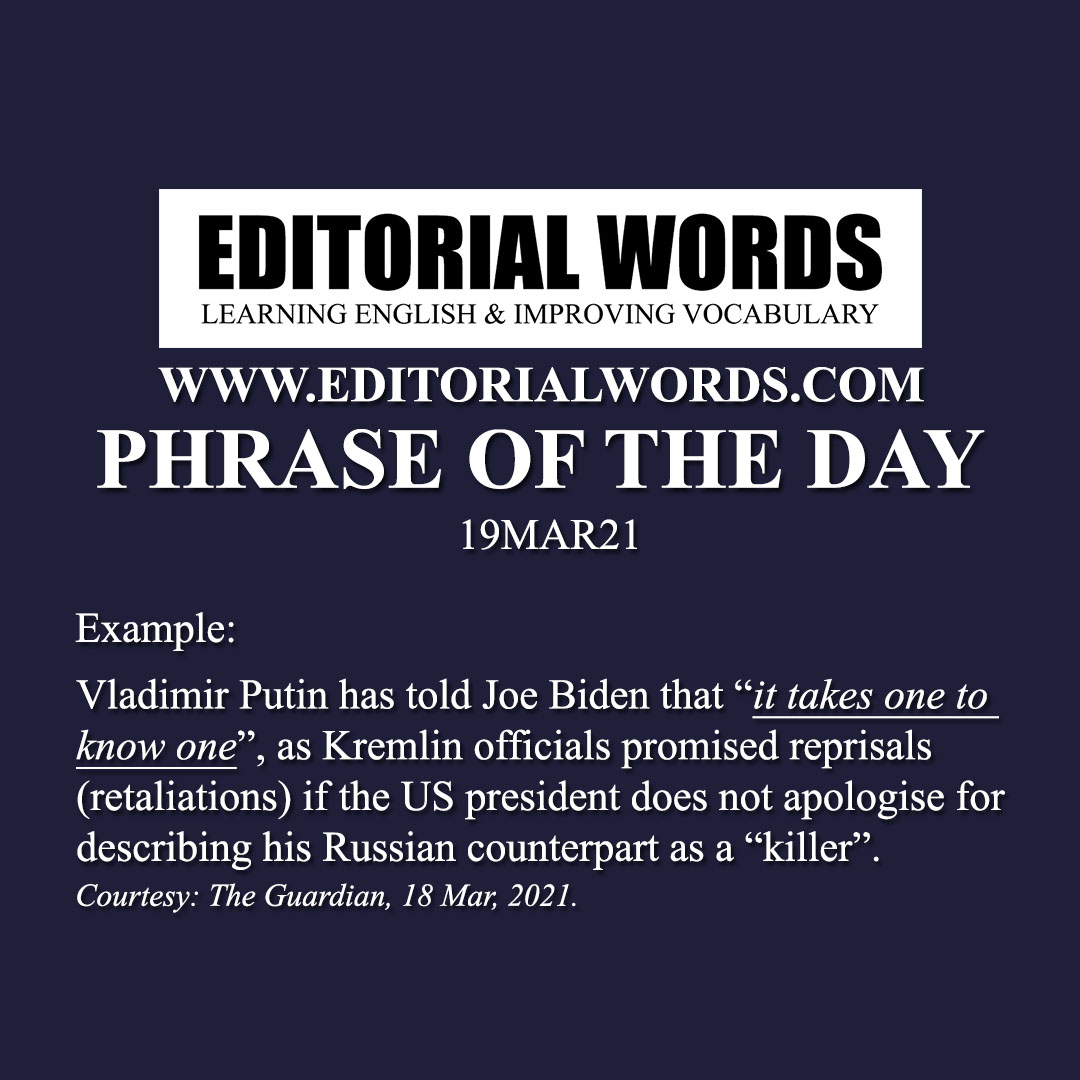 This phrase is present in The Guardian article 'Takes one to know one': Putin-Biden spat escalates after 'killer' accusation and click here to read it.
Courtesy: The Guardian
"Phrasal Verbs" We Learnt Last Week
"Idioms & Phrases" We Learnt Last Week
"Important Definitions" We Learnt Last Week
Recent Word Lists For The Hindu Editorial Articles