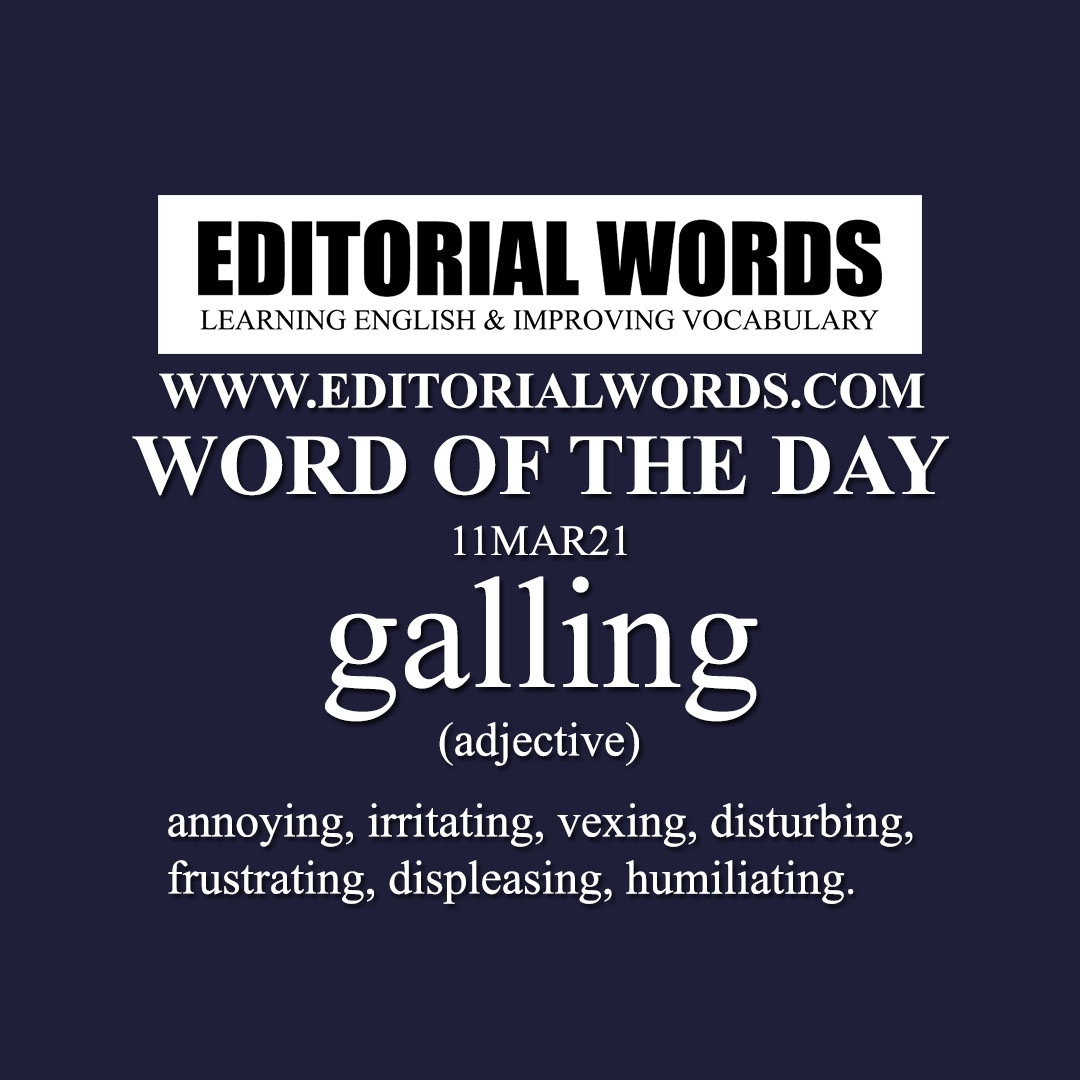 Today's "Word of the Day" is  "galling" and it is an adjective meaning "annoying, irritating, vexing, disturbing, frustrating, displeasing, humiliating".
Example Sentence: It is especially galling that so much taxpayer money should be lavished on a project with such meagre returns when the government pleads insufficient means for other pandemic causes.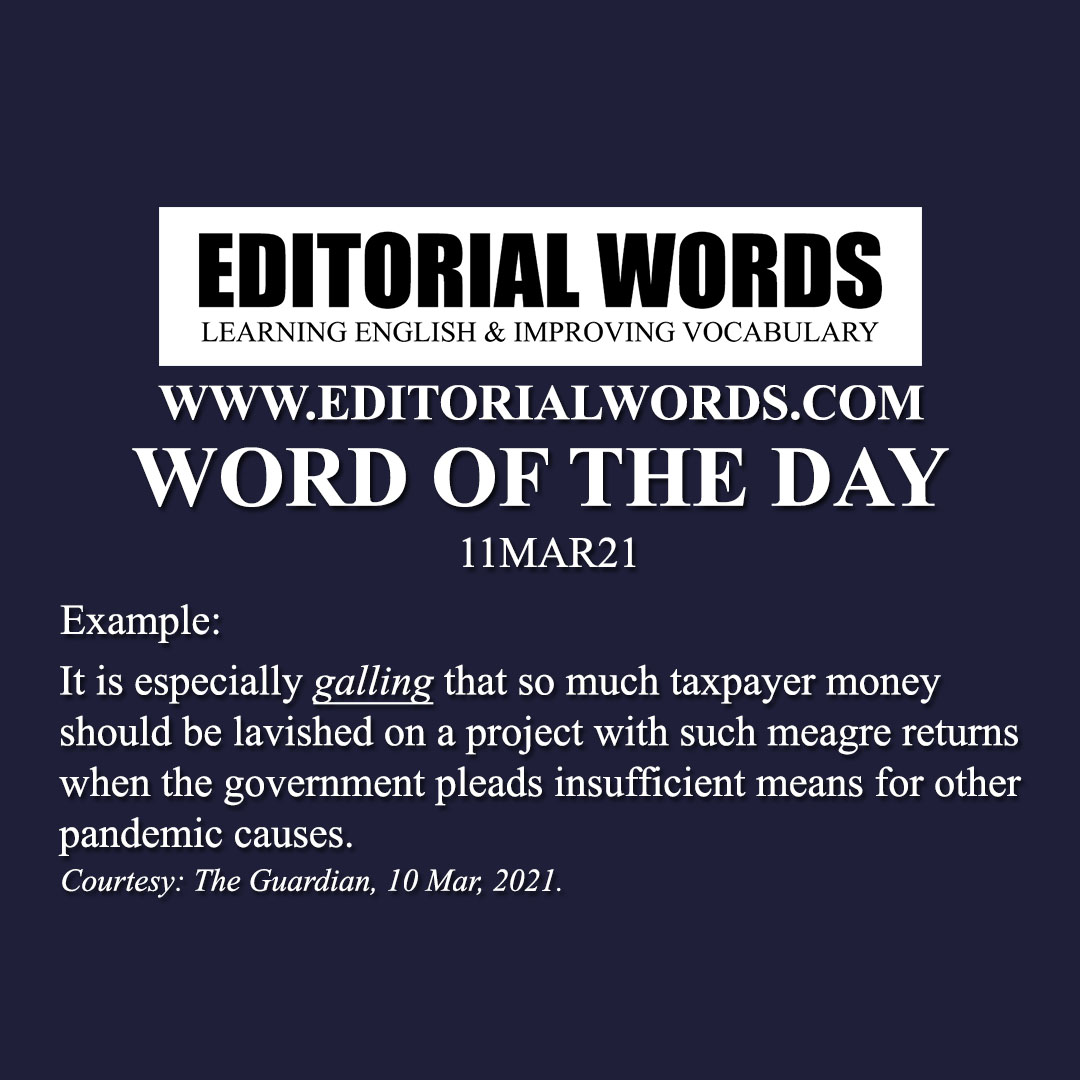 This word is present in The Guardian article The Guardian view on test and trace: count the true cost of failure and click here to read it.
Courtesy: The Guardian
"Phrasal Verbs" We Learnt Last Week
"Idioms & Phrases" We Learnt Last Week
"Important Definitions" We Learnt Last Week
Recent Word Lists For The Hindu Editorial Articles