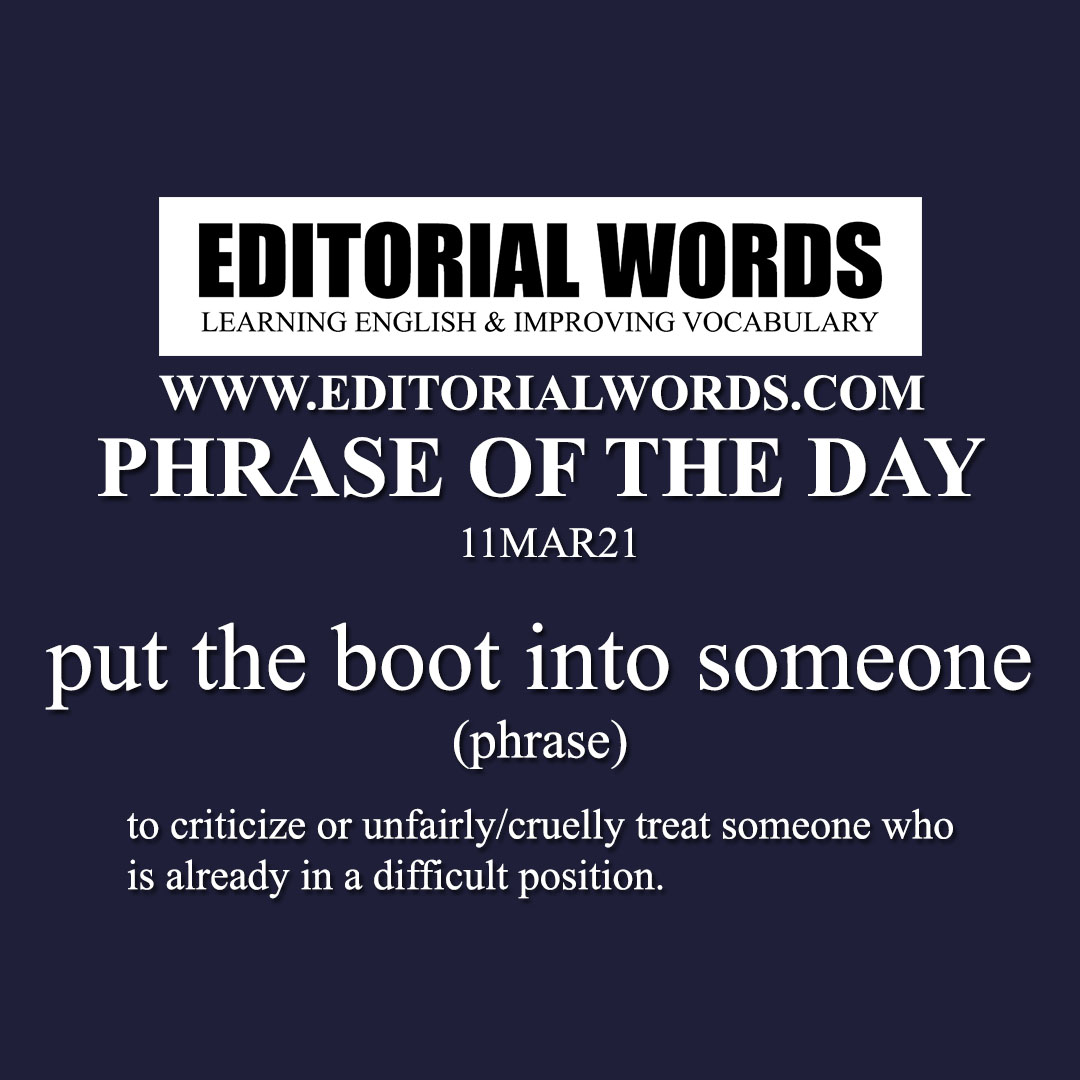 Today's "Phrase of the Day" is "put the boot into someone" and it is a phrase meaning "to criticize or unfairly/cruelly treat someone who is already in a difficult position".
Example Sentence: The  Australian PM Scott Morrison has taken another turn putting the boot into unemployed Australians, suggesting they should be forced to take jobs in rural areas or face losing their jobseeker payments. Such a policy would do little to improve anything, and pointedly fails to address the major issue of falling full-time, ongoing jobs.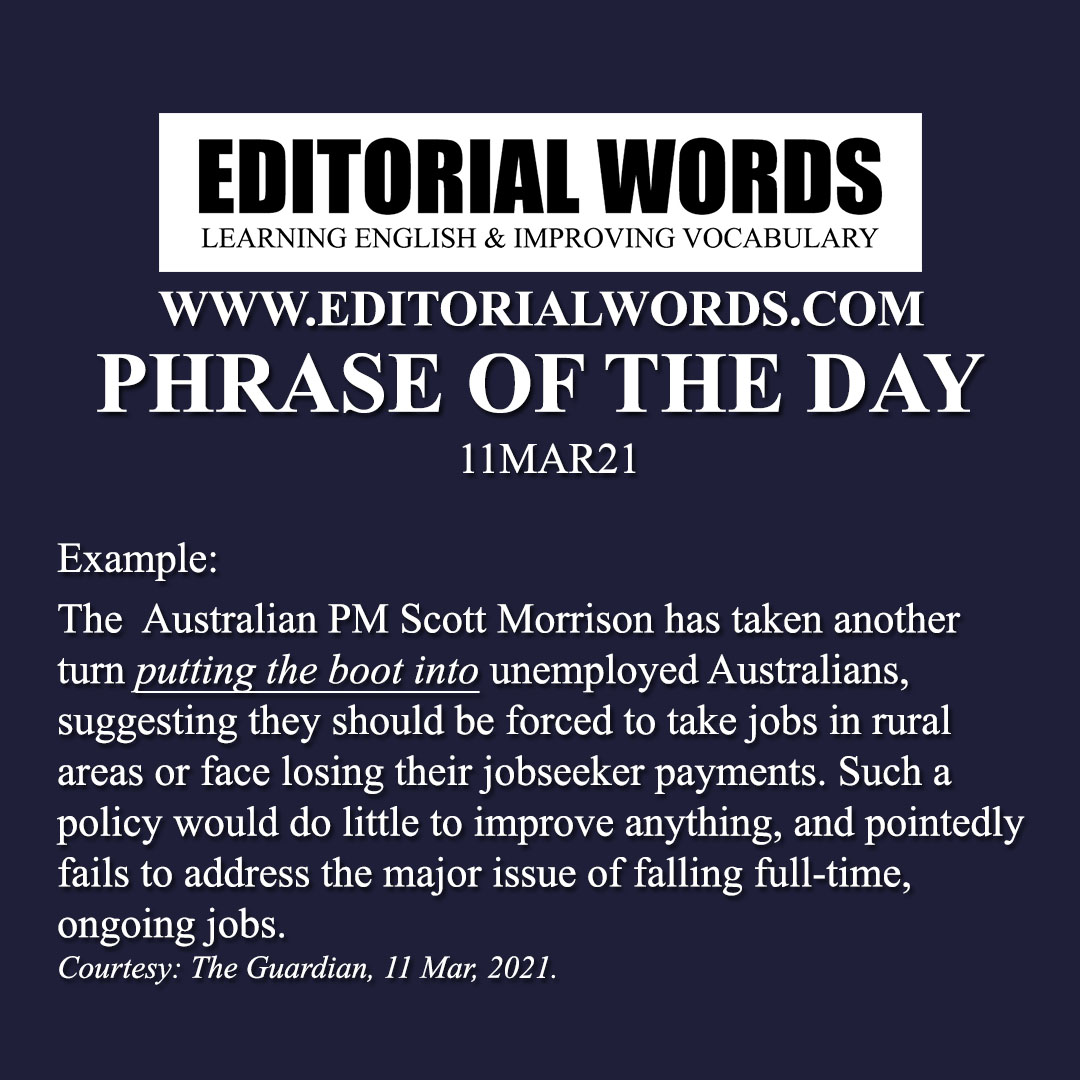 This phrase is present in The Guardian article Forcing jobseekers to move is not just bad policy – it does nothing to address the economy's real problems and click here to read it.
Courtesy: The Guardian
"Phrasal Verbs" We Learnt Last Week
"Idioms & Phrases" We Learnt Last Week
"Important Definitions" We Learnt Last Week
Recent Word Lists For The Hindu Editorial Articles