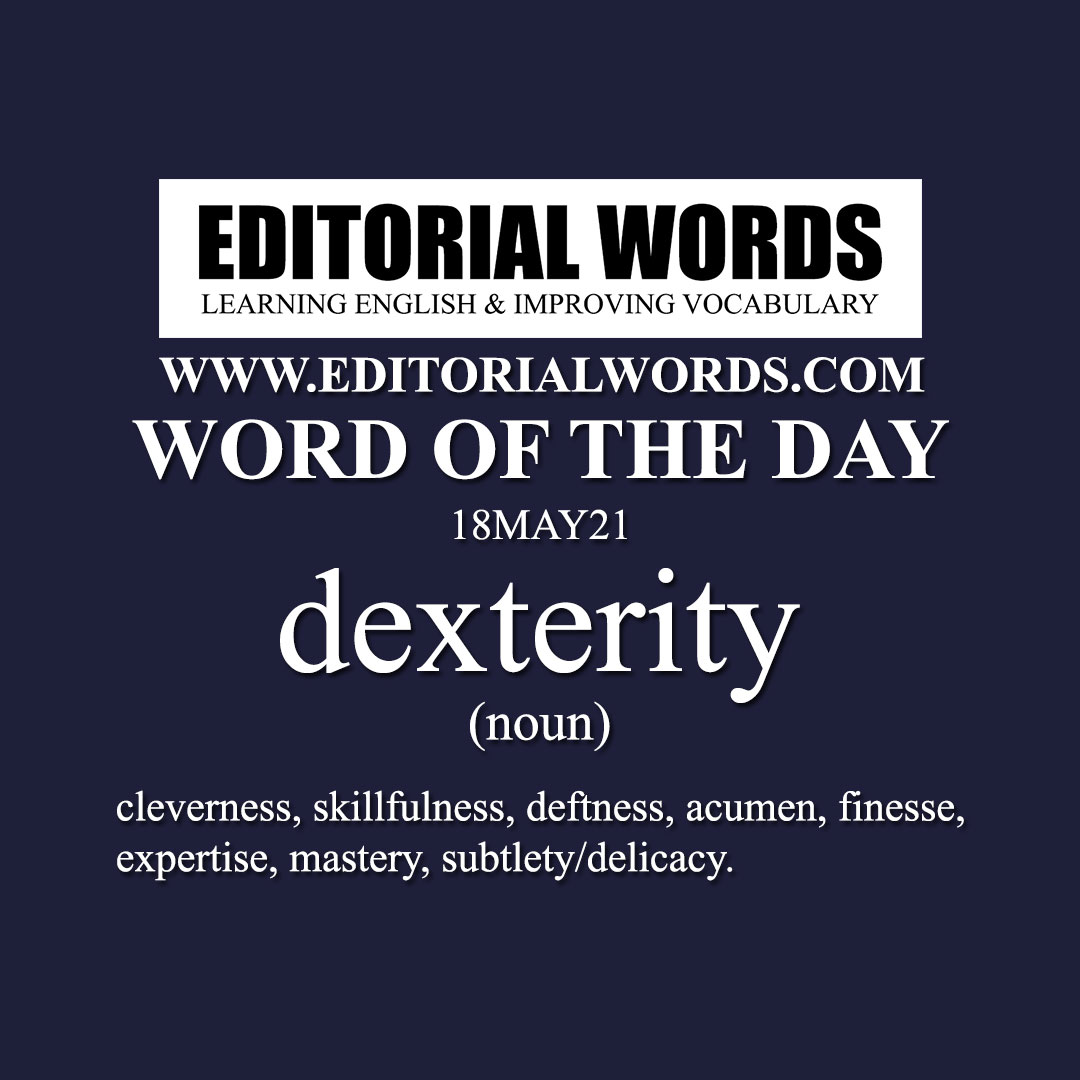 Today's "Word of the Day" is "dexterity" and it is a noun meaning "cleverness, skillfulness, deftness, acumen, finesse, expertise, mastery, subtlety/delicacy".
Example Sentence: Turkey is also exhibiting diplomatic dexterity. Despite differences with Egypt over Libya, the East Mediterranean waters and Turkey's affiliation with the Muslim Brotherhood, Turkey now sees Egypt as a valuable partner to promote peace in Libya and pursue their interests jointly in the East Mediterranean by challenging Greece, Israel and Cyprus.
This word is present in The Hindu article The Biden push-button to West Asia's diplomatic resets and click here to read it.
Courtesy: The Hindu
"Phrasal Verbs" We Learnt Last Week
"Idioms & Phrases" We Learnt Last Week
"Important Definitions" We Learnt Last Week
Recent Word Lists For The Hindu Editorial Articles