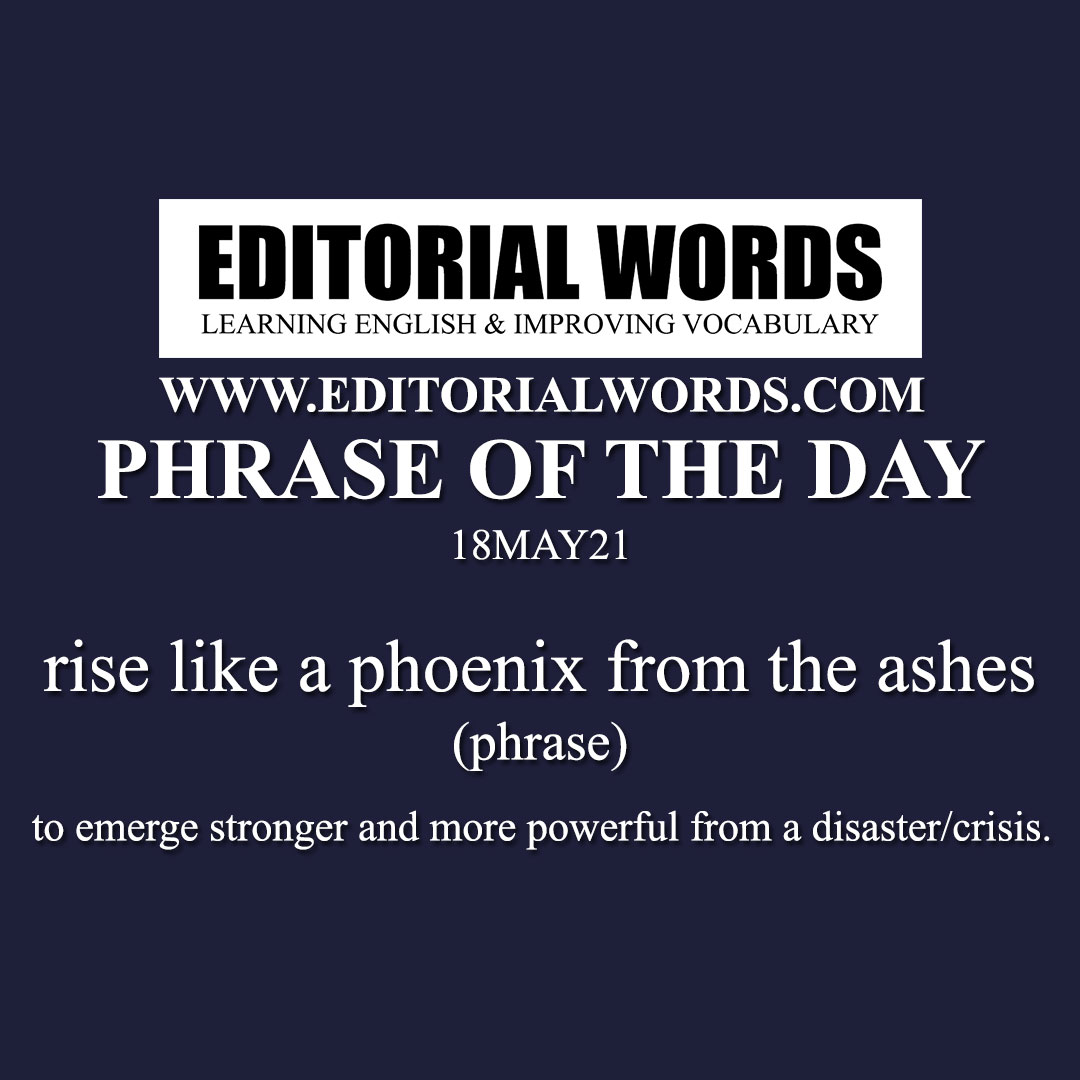 Today's "Phrase of the Day" is "rise like a phoenix from the ashes" and its meaning is "to emerge stronger and more powerful from a disaster/crisis".
Example Sentence: I sort of imagined myself coming out of lockdown like a phoenix rising from the ashes: slim, well-rested, healthy, glowing – my most beautiful self, essentially.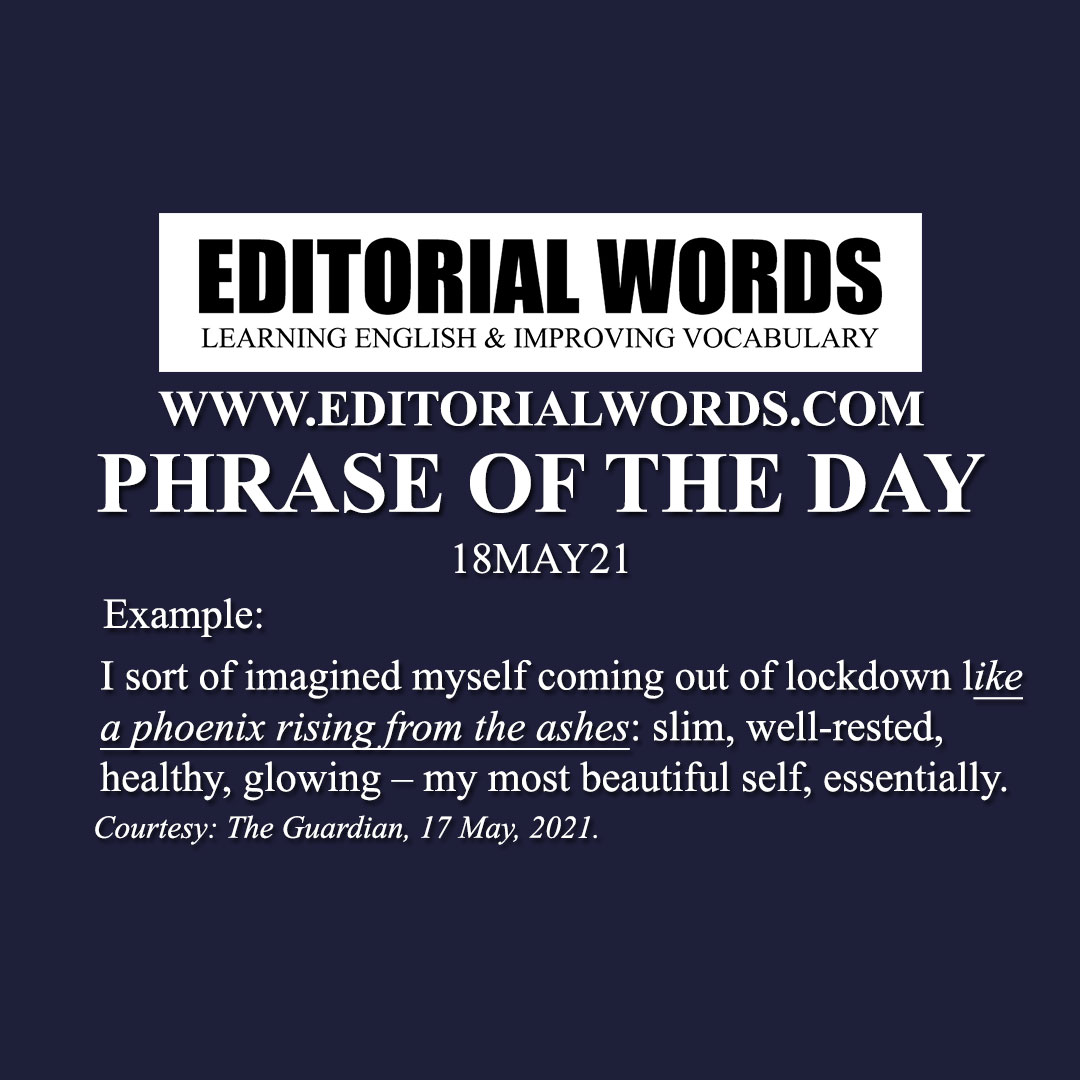 This phrase is present in The Guardian article Calorie counts are coming to British menus – and they're the last thing we need and click here to read it.
Courtesy: The Guardian
"Phrasal Verbs" We Learnt Last Week
"Idioms & Phrases" We Learnt Last Week
"Important Definitions" We Learnt Last Week
Recent Word Lists For The Hindu Editorial Articles