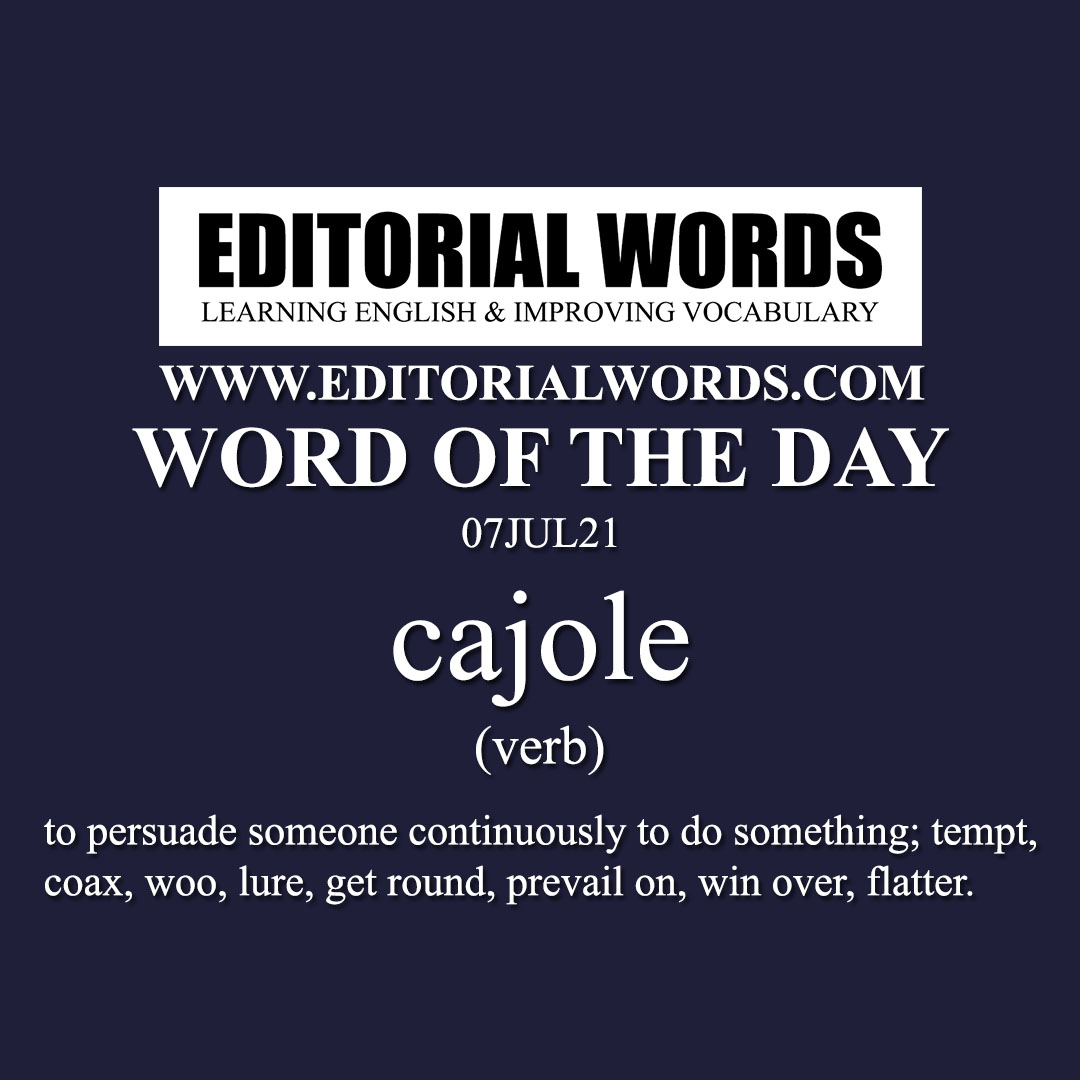 Today's "Word of the Day" is cajole and it is a verb meaning "to persuade someone continuously to do something; tempt, coax, woo, lure, get round, prevail on, win over, flatter".
Example Sentence: The UK government has already attempted to cajole workers back to the office once before, before Covid cases rose again last September. While some companies, notably banks, have summoned their staff to return to HQ, others have indicated that either remote working, or a hybrid system, is here to stay.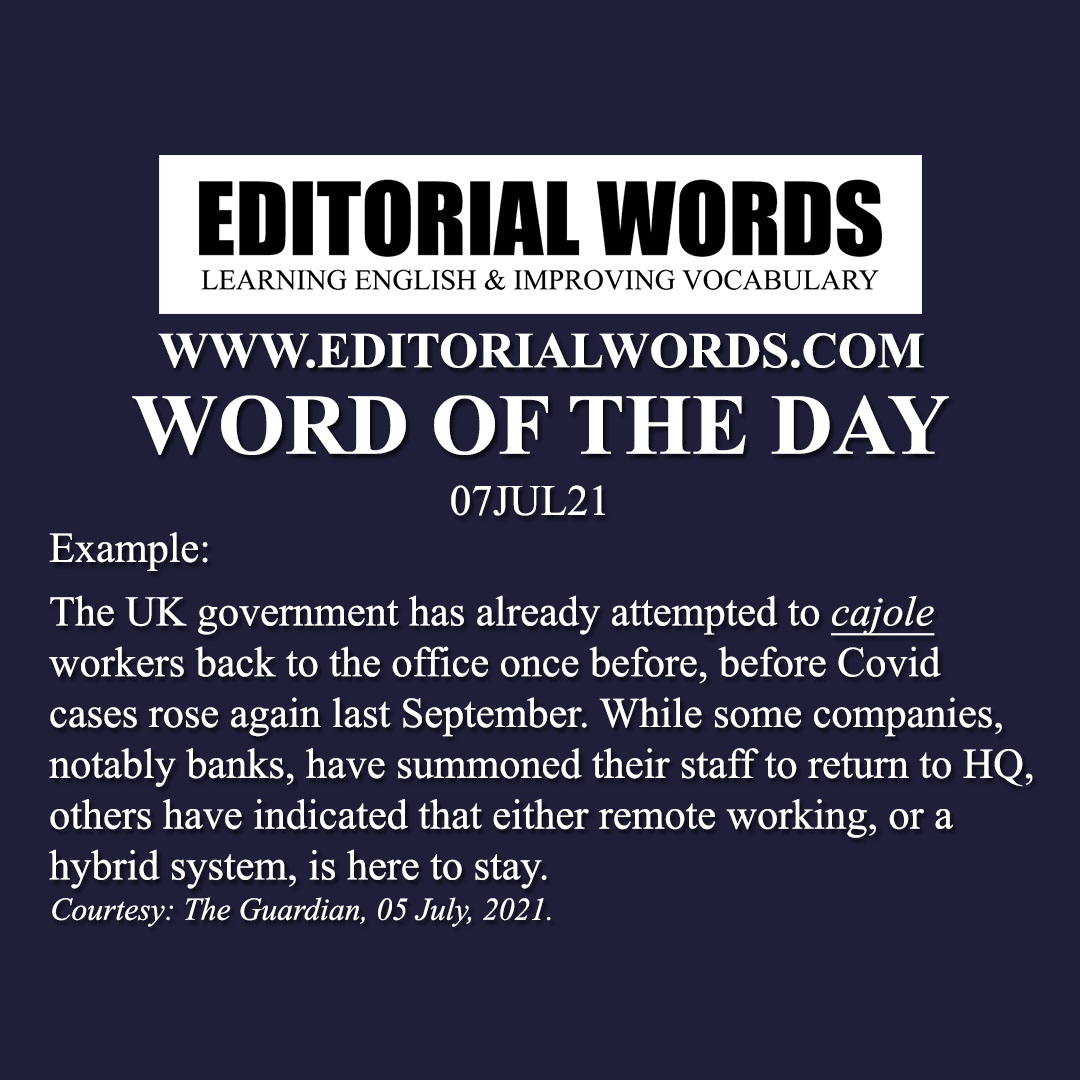 This word is present in The Guardian article 'Idea of commuting fills me with dread': workers on returning to the office and click here to read it.
Courtesy: The Guardian
"Phrasal Verbs" We Learnt Last Week
"Idioms & Phrases" We Learnt Last Week
"Important Definitions" We Learnt Last Week
Recent Word Lists For The Hindu Editorial Articles