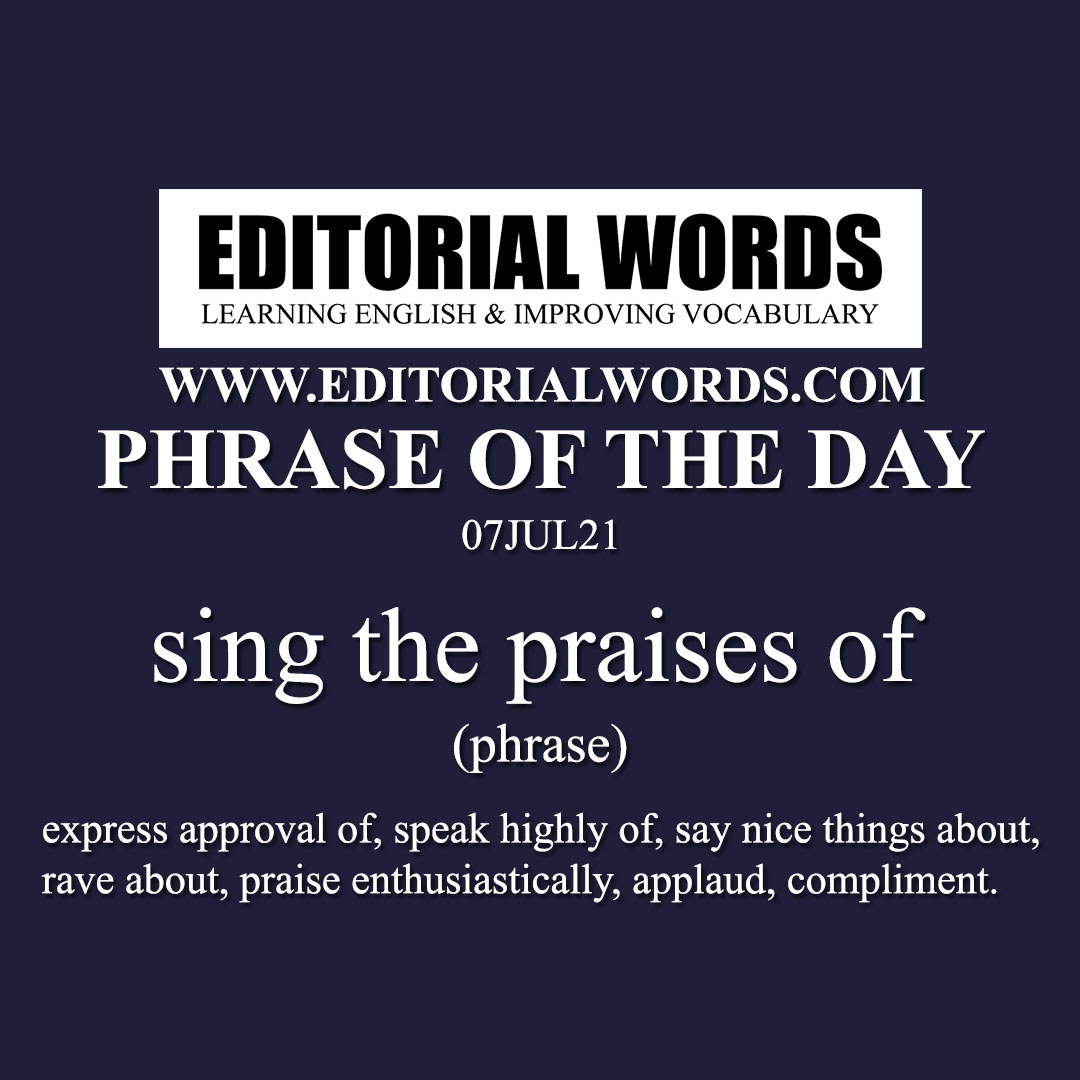 Today's "Phrase of the Day" is sing the praises of and its meaning is "express approval of, speak highly of, say nice things about, rave about, praise enthusiastically, applaud, compliment".
Example Sentence: The latest voice to sing the praises of working from home is the Climate Change Committee…, it is all but certain that the number of people going to work in offices every day will be lower after the pandemic than it was before.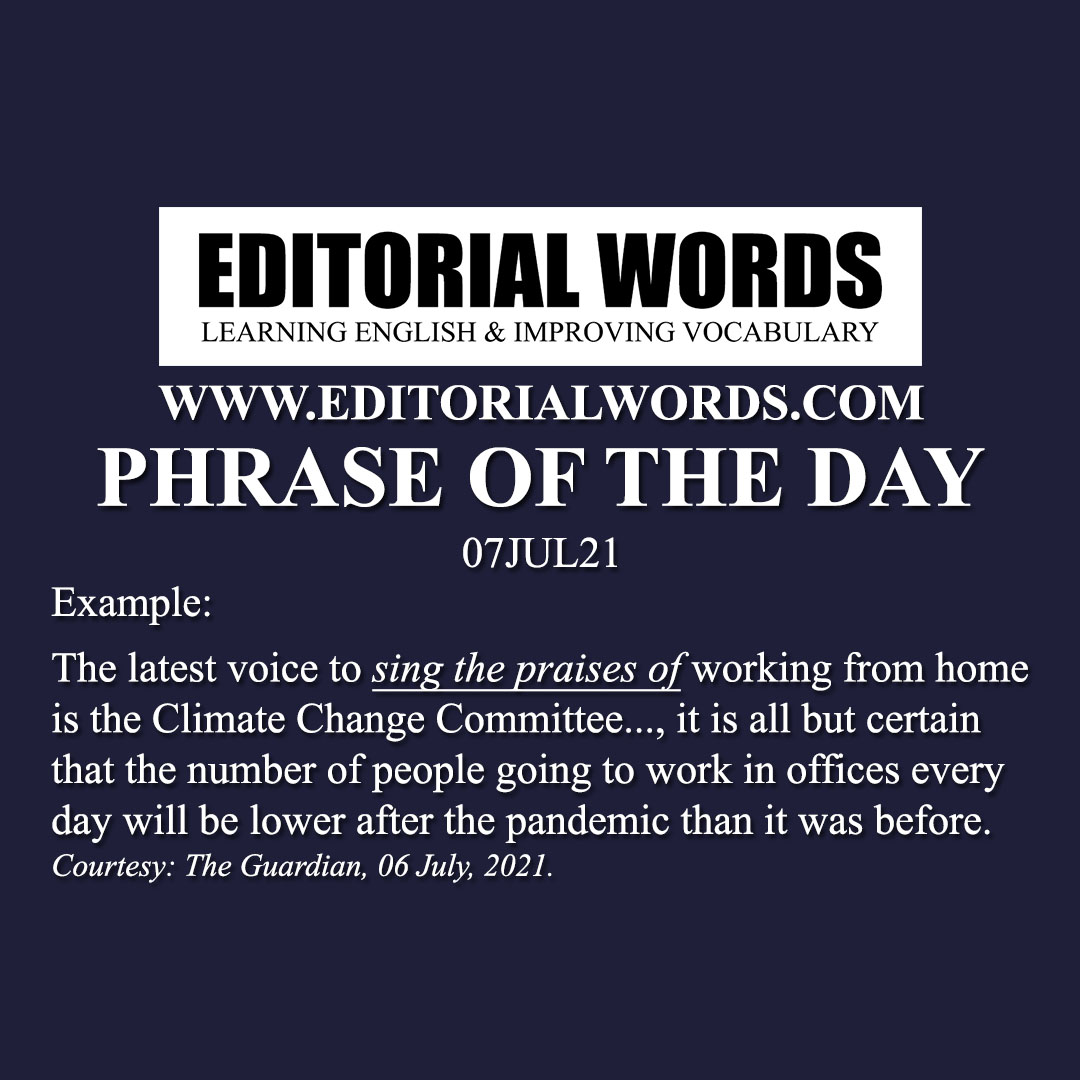 This phrase is present in The Guardian article If working from home becomes the norm, housing inequality will deepen and click here to read it.
Courtesy: The Guardian
"Phrasal Verbs" We Learnt Last Week
"Idioms & Phrases" We Learnt Last Week
"Important Definitions" We Learnt Last Week
Recent Word Lists For The Hindu Editorial Articles