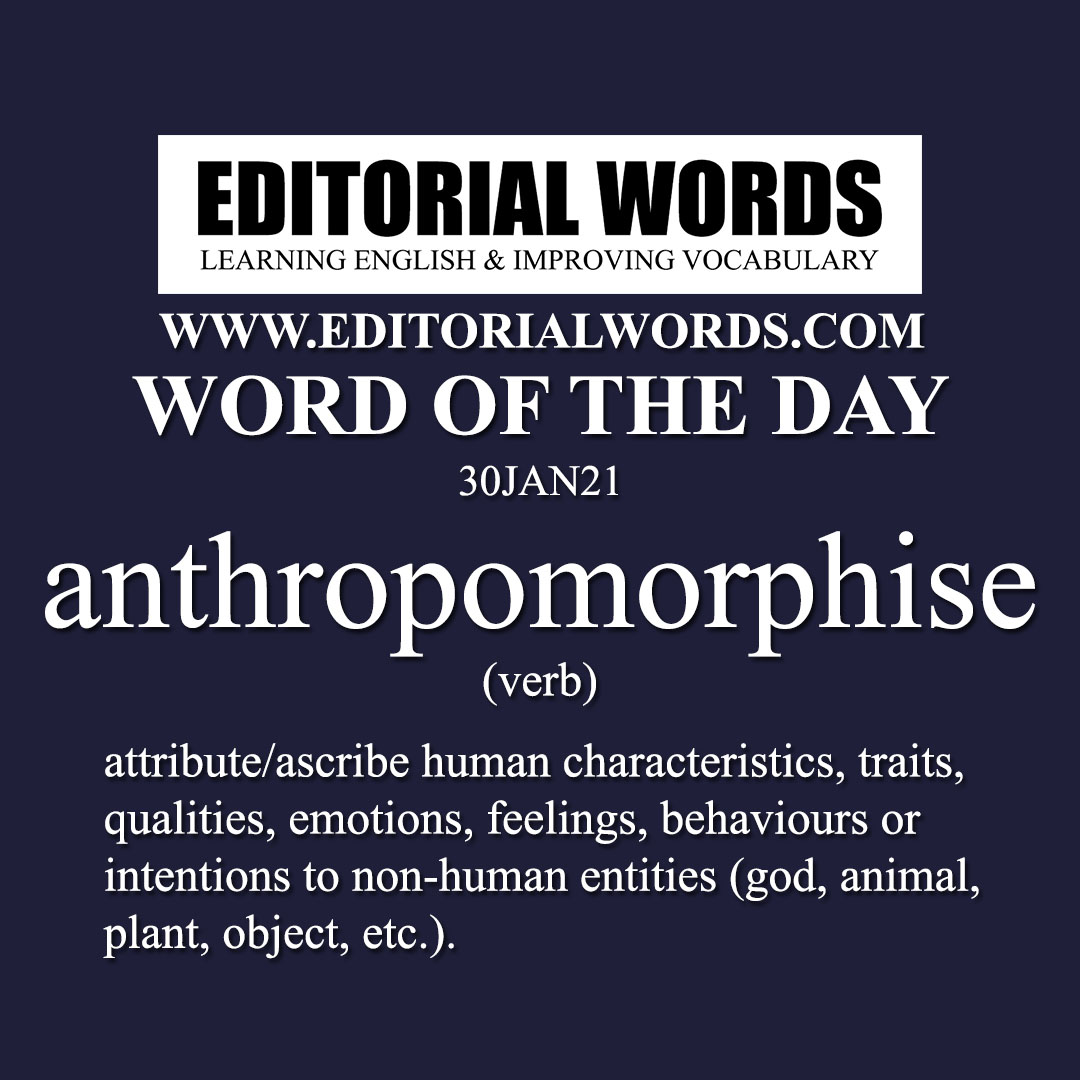 Today's "Word of the Day" is anthropomorphise and it is a verb meaning "attribute/ascribe human characteristics, traits, qualities, emotions, feelings, behaviours or intentions to non-human entities (god, animal, plant, object, etc.)".
Example Sentence: Crucially, a pandemic lacks the essential ingredients of a story: clear heroes and villains with intent and motive. The Covid enemy is, despite our best efforts to anthropomorphise it, an invisible and faceless virus. That matters because commemoration is necessarily a moral exercise. Think of the way we marked Holocaust Memorial Day this week, lighting candles and telling the stories of those who survived or resisted the Nazi menace.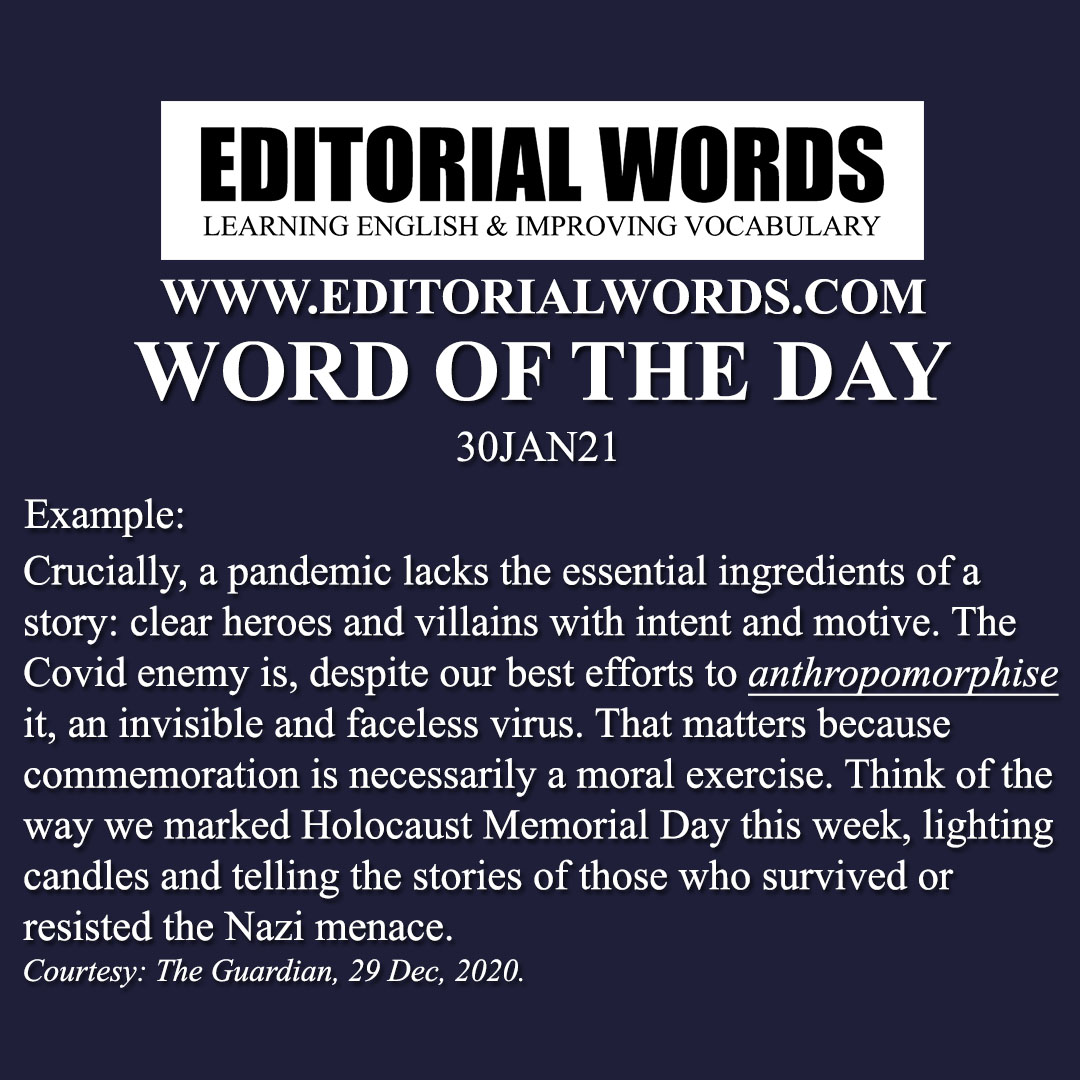 This word is present in The Guardian article History suggests we may forget the pandemic sooner than we think, and click here to read it.
Courtesy: The Guardian
"Phrasal Verbs" We Learnt Last Week
"Idioms & Phrases" We Learnt Last Week
"Important Definitions" We Learnt Last Week
Recent Word Lists For The Hindu Editorial Articles