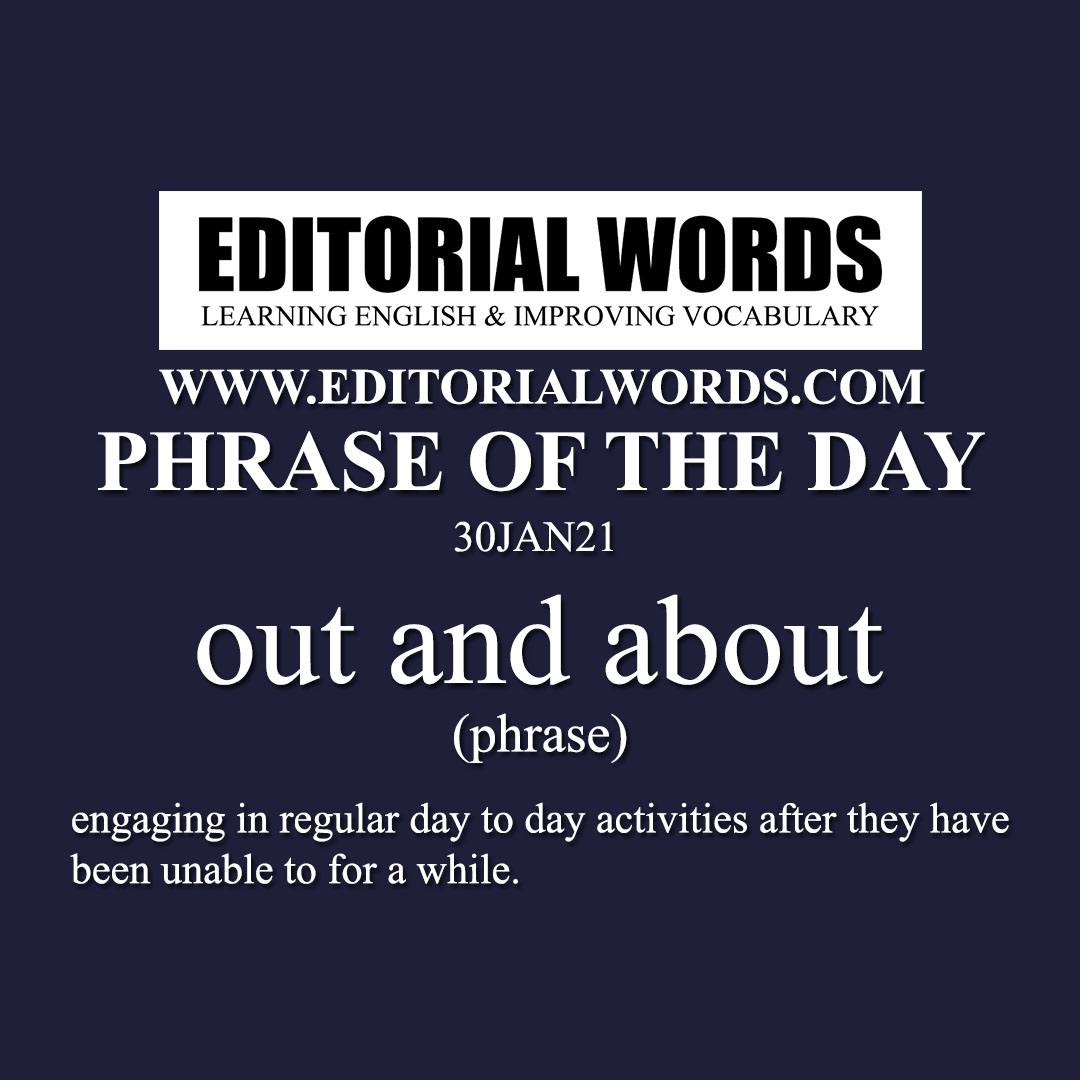 Today's "Phrase of the Day" is "out and about" meaning "engaging in regular day to day activities after they have been unable to for a while".
Example Sentence: Well certainly the new variant makes things worse, but that isn't the whole story. As many people point out from their own experience, even though the situation is worse, we don't seem to be doing as much to limit spread as during the first lockdown. We see more people out and about and the roads seem far busier.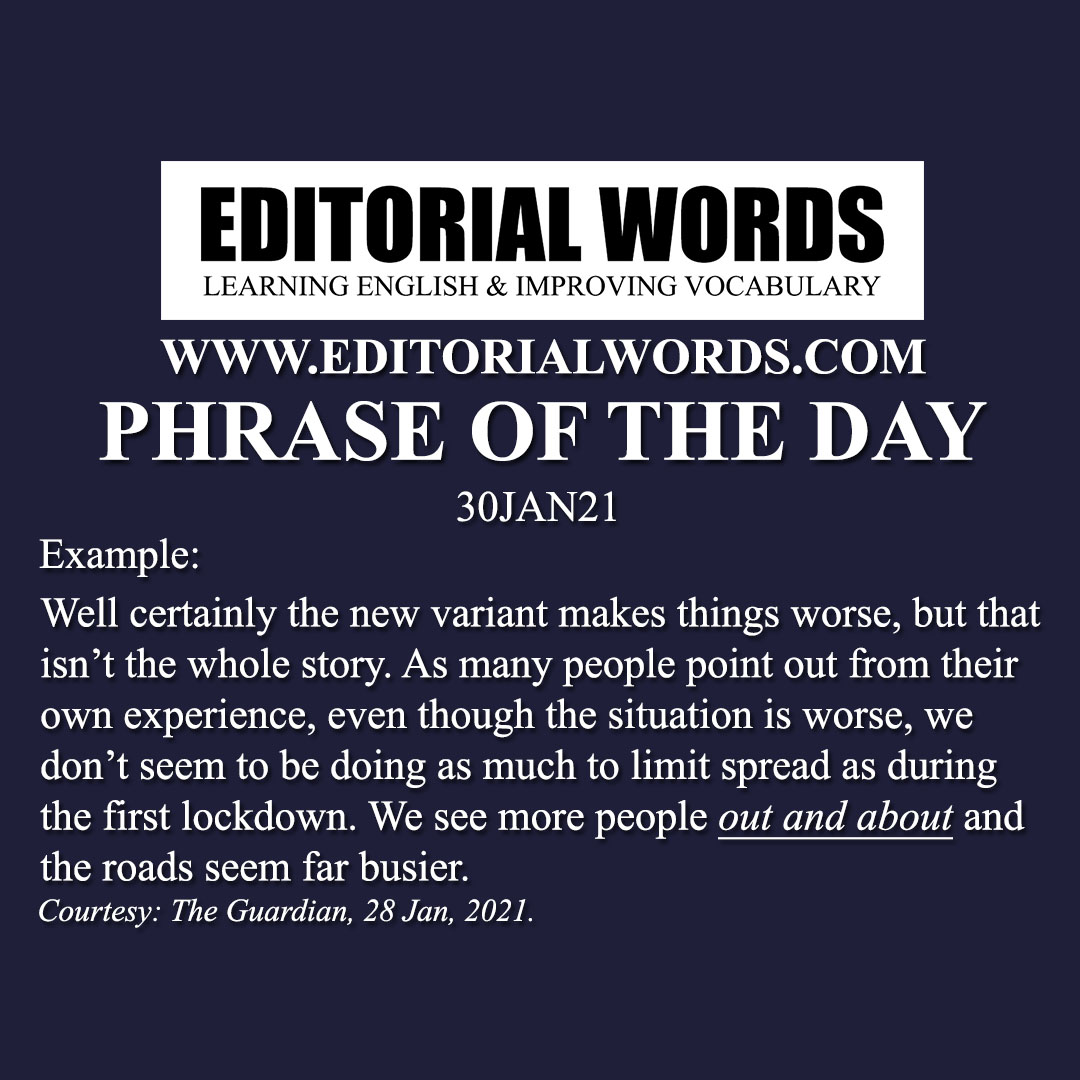 This phrase is present in The Guardian article The public aren't flexing the UK's Covid rules – the rules are just too flexible, and click here to read it.
Courtesy: The Guardian
"Phrasal Verbs" We Learnt Last Week
"Idioms & Phrases" We Learnt Last Week
"Important Definitions" We Learnt Last Week
Recent Word Lists For The Hindu Editorial Articles