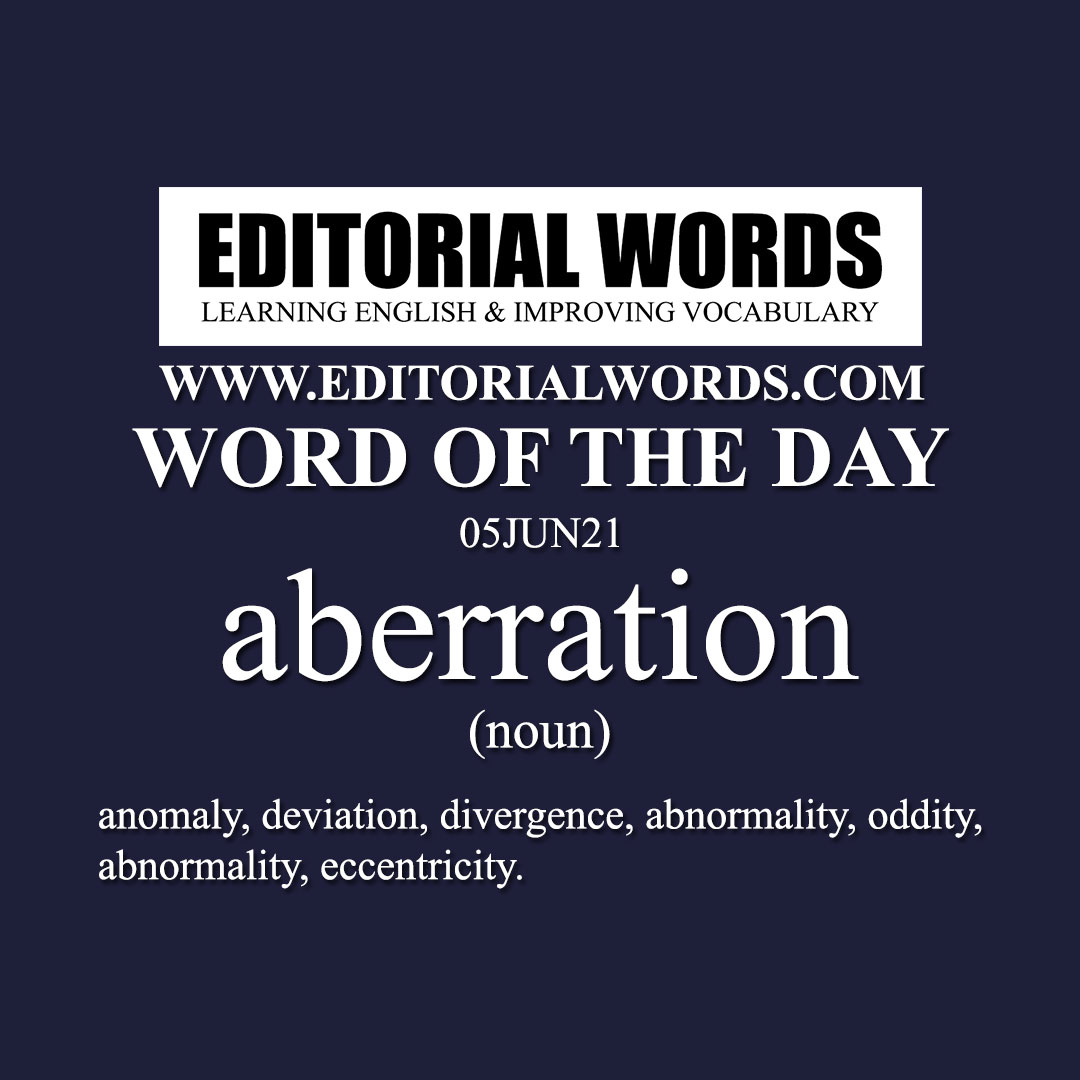 Today's "Word of the Day" is "aberration" and it is a noun meaning "anomaly, deviation, divergence, abnormality, oddity, abnormality, eccentricity".
Example Sentence: Former US Vice President Mike Pence's speech came as Georgia's education board adopted a resolution insisting that students should be taught that racism and slavery are aberrations rather than the systemic norm. "America is not a racist country," Pence said, prompting one of several standing ovations and cheers during his speech.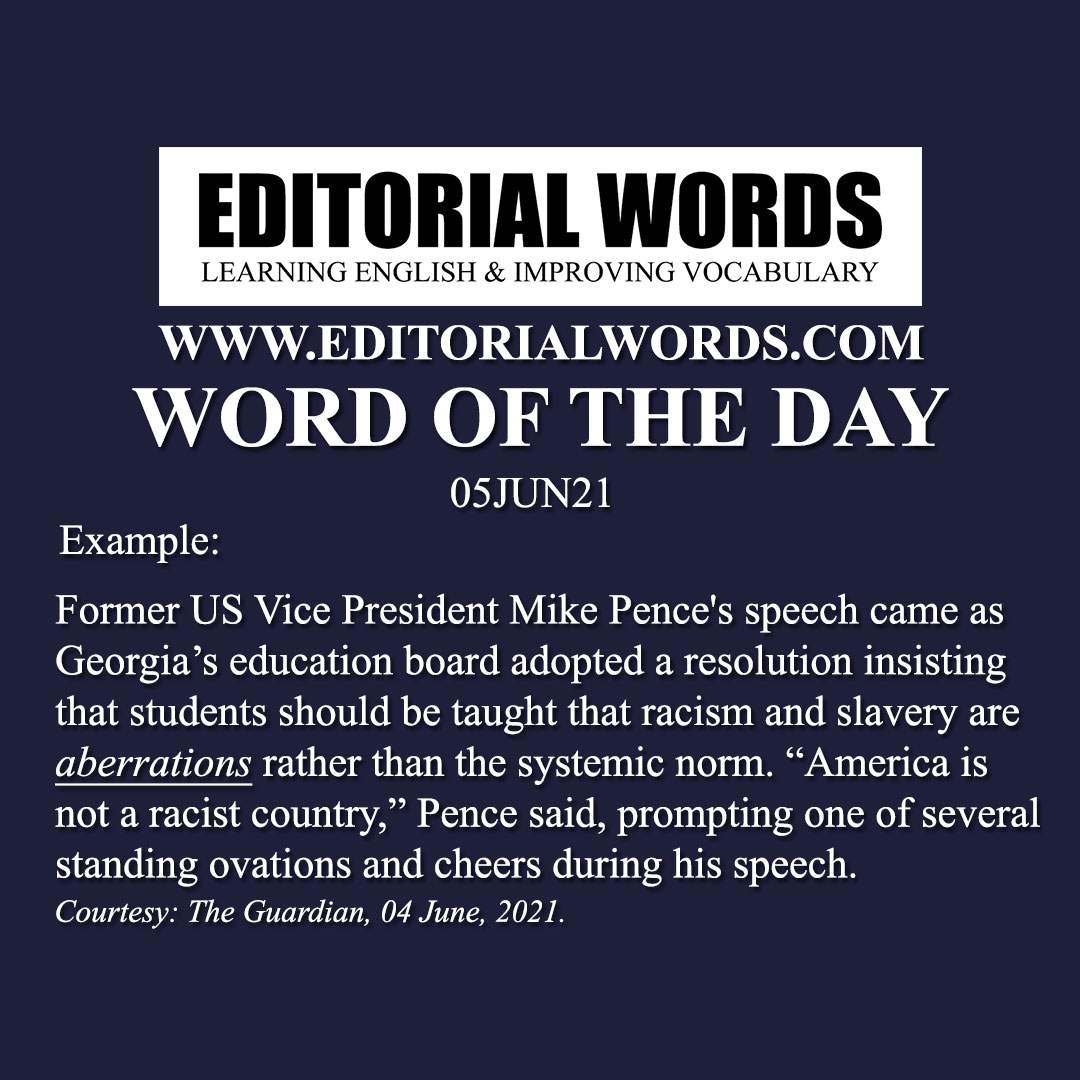 This word is present in The Guardian article Mike Pence says he and Trump 'may never see eye-to-eye' on Capitol attack and click here to read it.
Courtesy: The Guardian
"Phrasal Verbs" We Learnt Last Week
"Idioms & Phrases" We Learnt Last Week
"Important Definitions" We Learnt Last Week
Recent Word Lists For The Hindu Editorial Articles