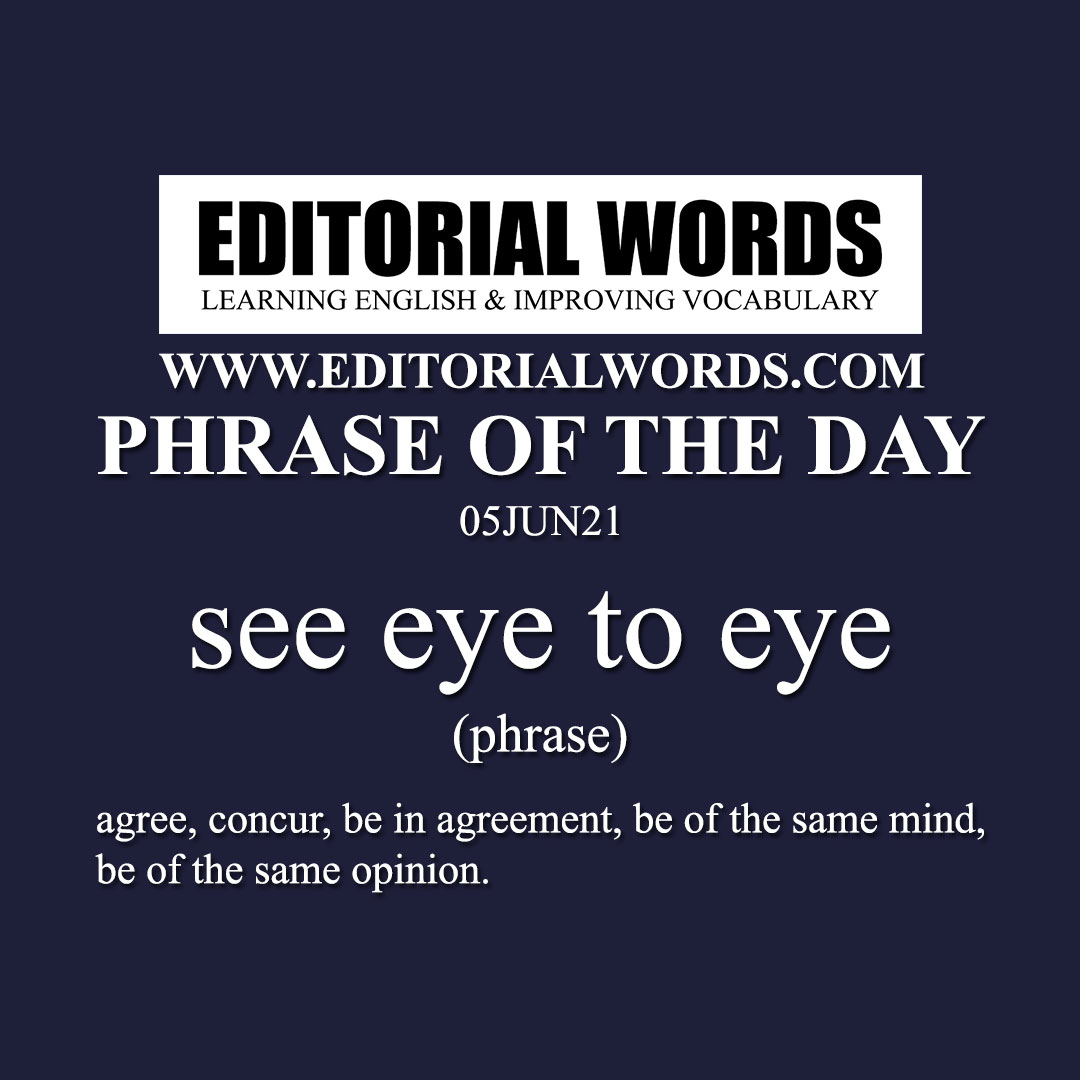 Today's "Phrase of the Day" is "see eye to eye" and its meaning is "agree, concur, be in agreement, be of the same mind, be of the same opinion".
Example Sentence: Former US Vice President Mike Pence has said he isn't sure that he and former President Donald Trump will ever see "eye to eye" over what happened on 6 January, when a mob of the president's supporters stormed the Capitol in an effort to overturn the election.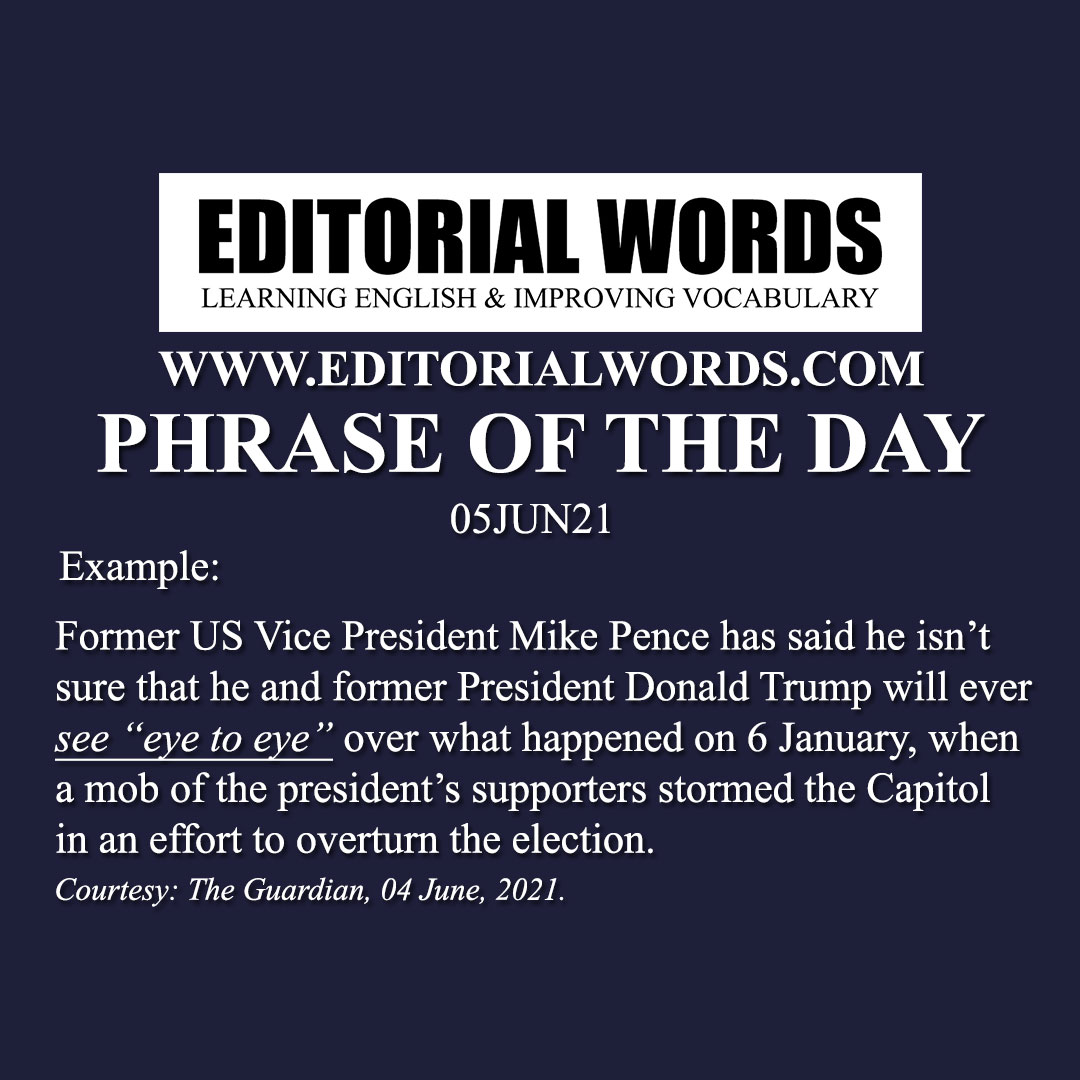 This phrase is present in The Guardian article Mike Pence says he and Trump 'may never see eye-to-eye' on Capitol attack and click here to read it.
Courtesy: The Guardian
"Phrasal Verbs" We Learnt Last Week
"Idioms & Phrases" We Learnt Last Week
"Important Definitions" We Learnt Last Week
Recent Word Lists For The Hindu Editorial Articles