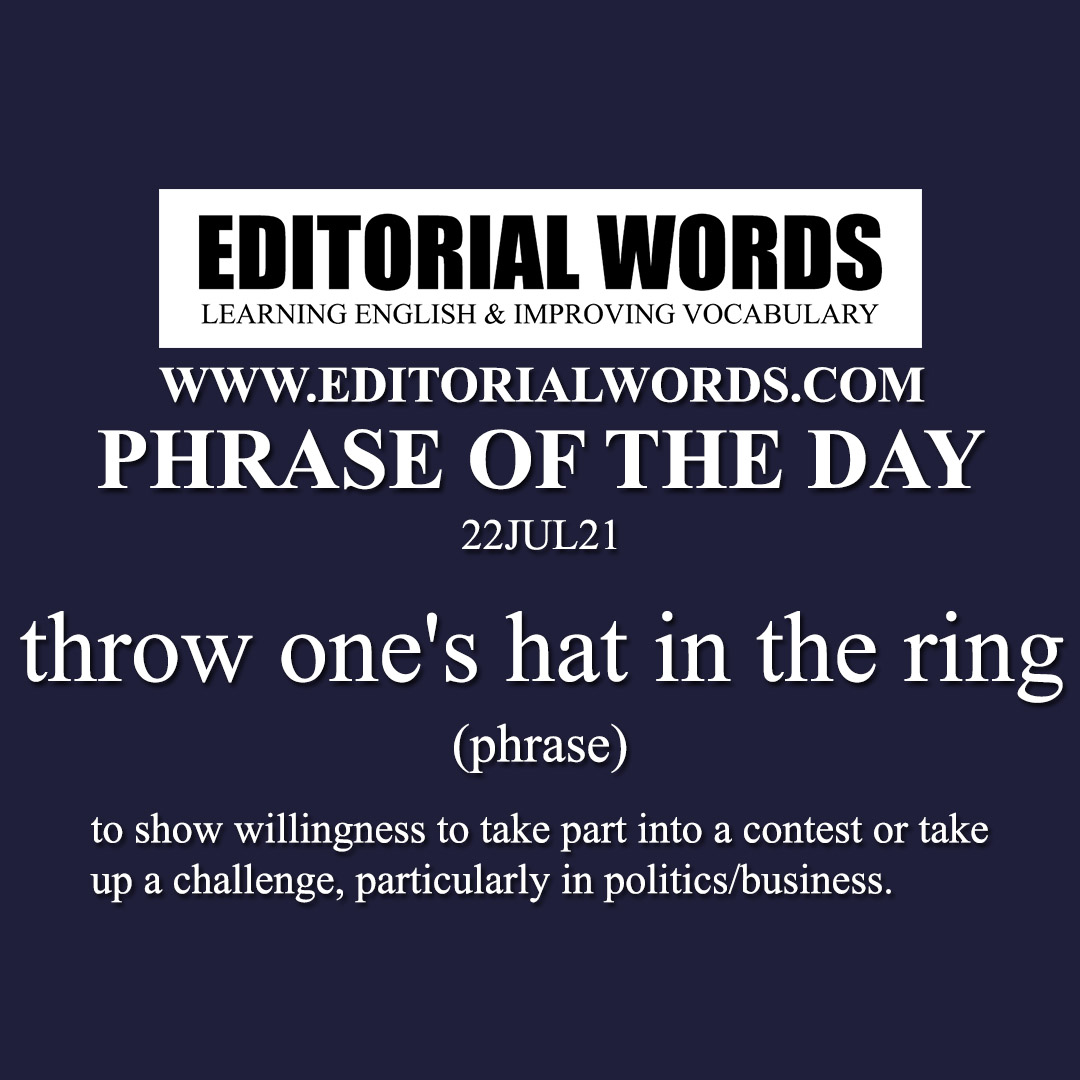 Today's "Phrase of the Day" is throw one's hat in the ring and its meaning is "to show willingness to take part into a contest or take up a challenge, particularly in politics/business".
Example Sentence: Reports say that a few with India Caucus (a group of congressional members) on the House side also threw their hat in the ring. On this count, Mr. Eric Garcetti's dealing with India or previous interactions would appear thin. The choice of the new envoy (ambassador) to India, who has a sprinkling of Hindi vocabulary in his lexicon (dictionary), should open up the conversation.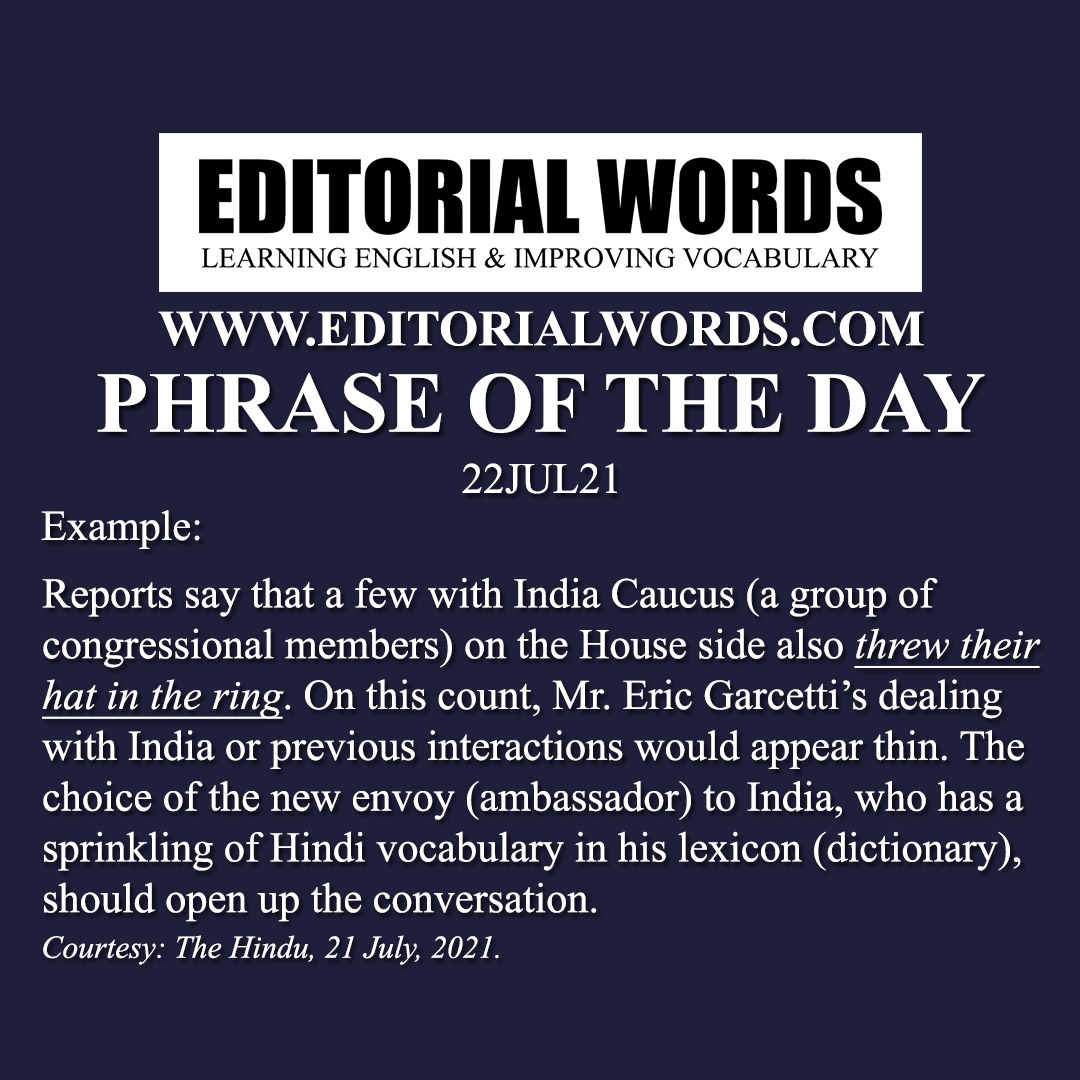 This phrase is present in The Hindu article Biden's political pick and click here to read it.
Courtesy: The Hindu
"Phrasal Verbs" We Learnt Last Week
"Idioms & Phrases" We Learnt Last Week
"Important Definitions" We Learnt Last Week
Recent Word Lists For The Hindu Editorial Articles