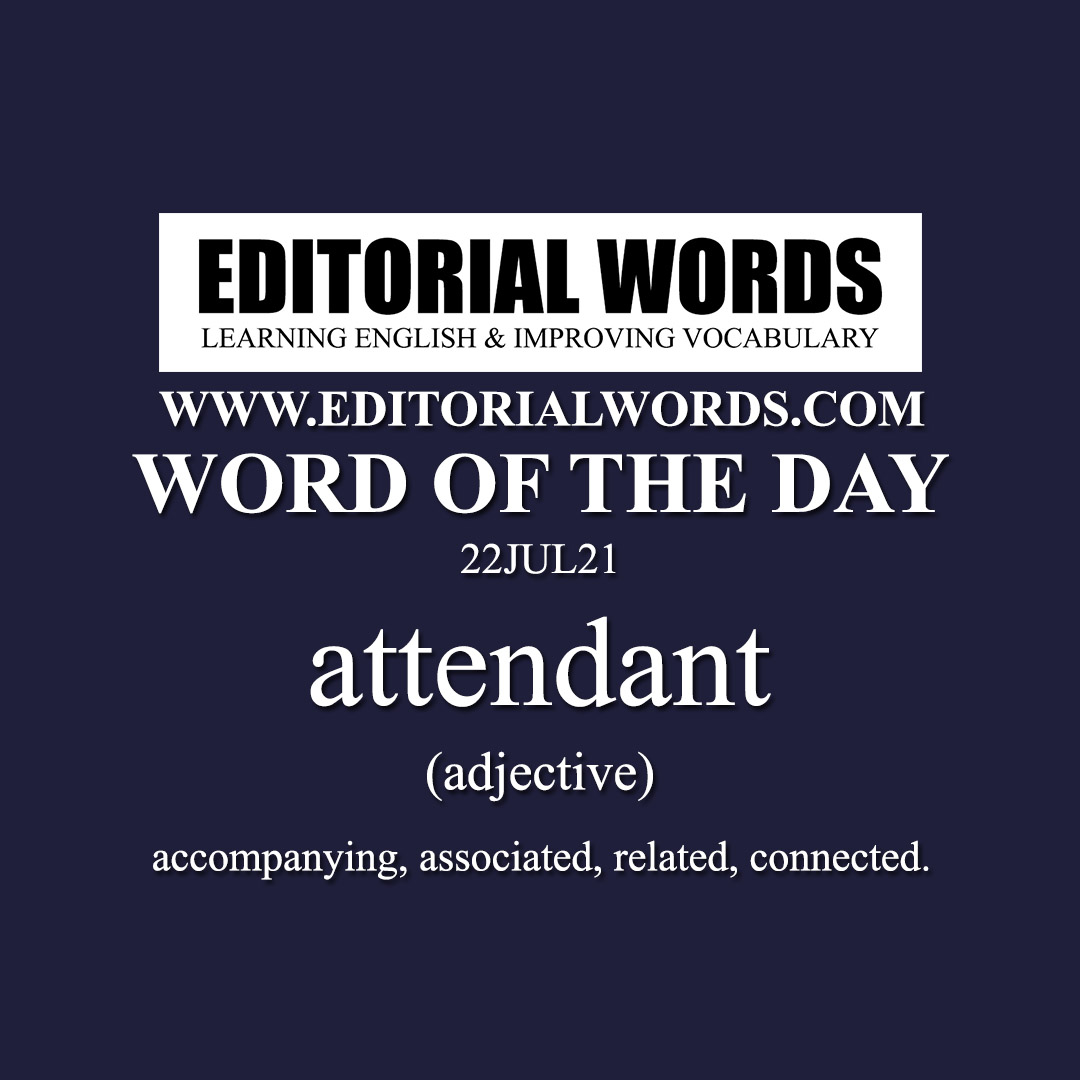 Today's "Word of the Day" is attendant and it is an adjective meaning "accompanying, associated, related, connected".
Example Sentence: In the absence of a substantial increase in the vaccination budget and procurement, large segments of the Indian population will remain vulnerable to a potential third wave of COVID-19, with its attendant deleterious (adverse) impact on the real economy.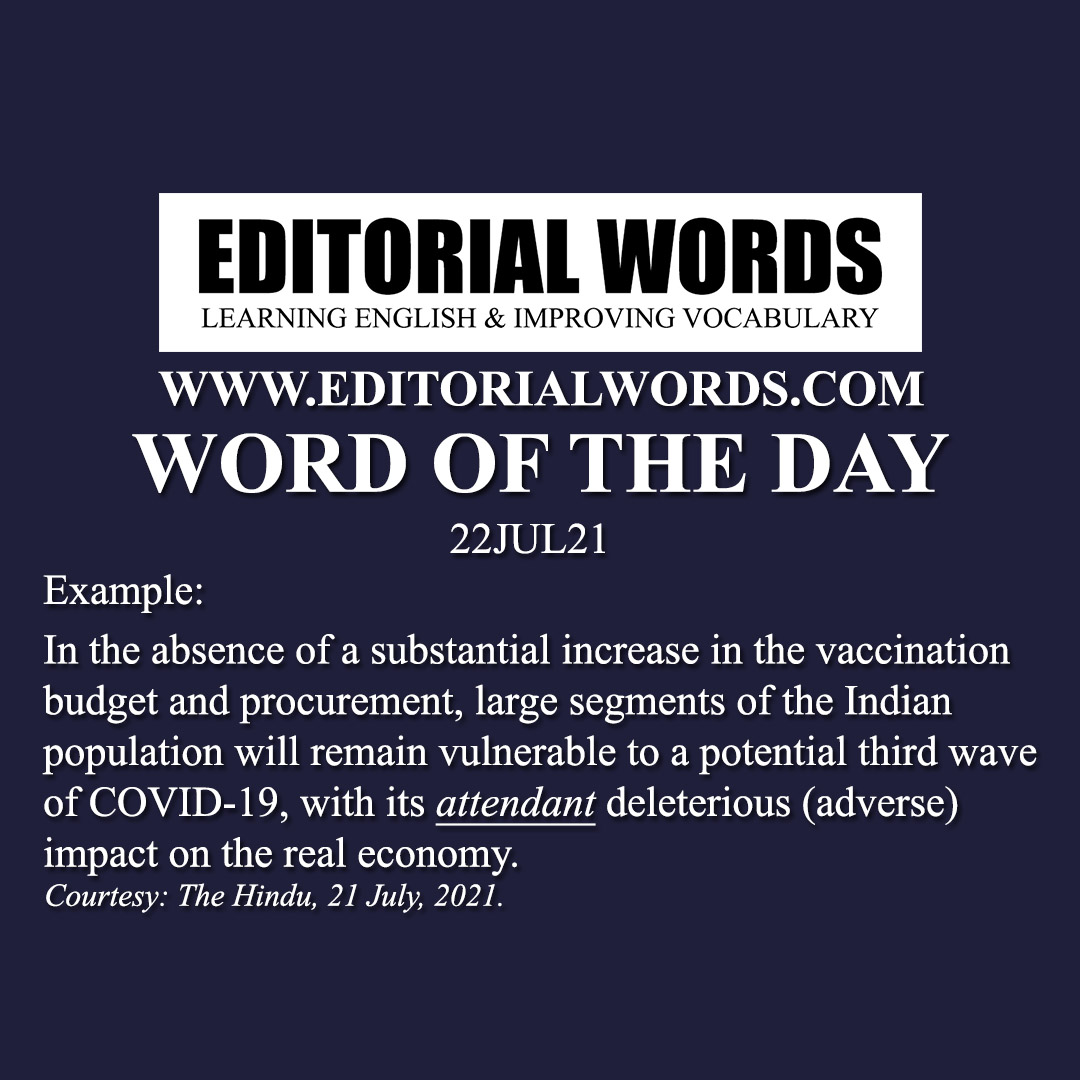 This word is present in The Hindu article India's equity market bubble may burst soon and click here to read it.
Courtesy: The Hindu
"Phrasal Verbs" We Learnt Last Week
"Idioms & Phrases" We Learnt Last Week
"Important Definitions" We Learnt Last Week
Recent Word Lists For The Hindu Editorial Articles