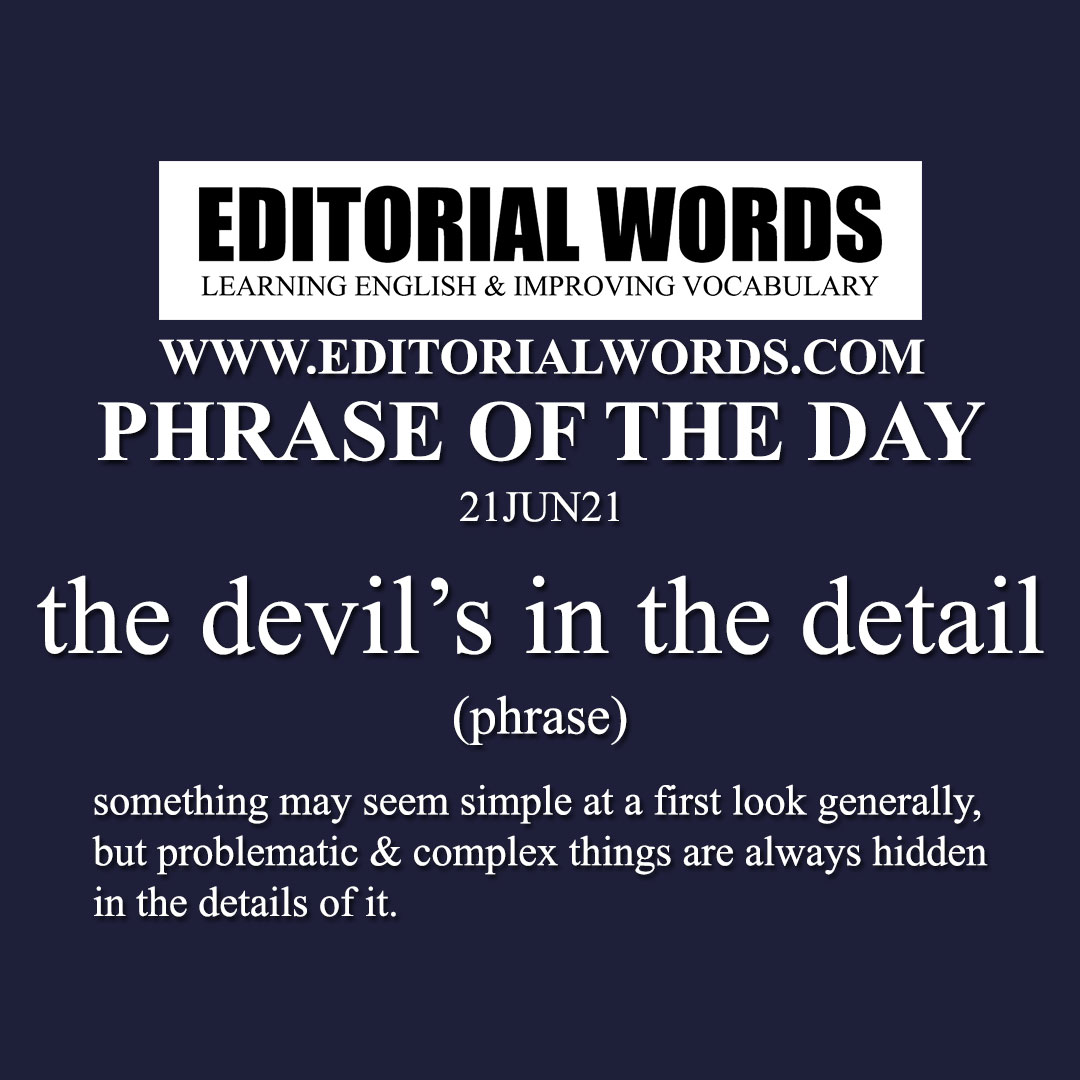 Today's "Phrase of the Day" is the devil's in the detail and it is a phrase meaning "something may seem simple at a first look generally, but problematic & complex things are always hidden in the details of it".
Example Sentence: Reaching his twilight (last/final) years, Iran's Supreme Leader Ayatollah Ali Khamenei has been looking for a successor. To the 82-year-old head of state, the ideal successor is a pliant (controllable/accommodating) loyalist who could emulate his own journey from the presidency to the top position in the land. On paper, this is precisely what is unfolding. However, as always, the devil is in the detail.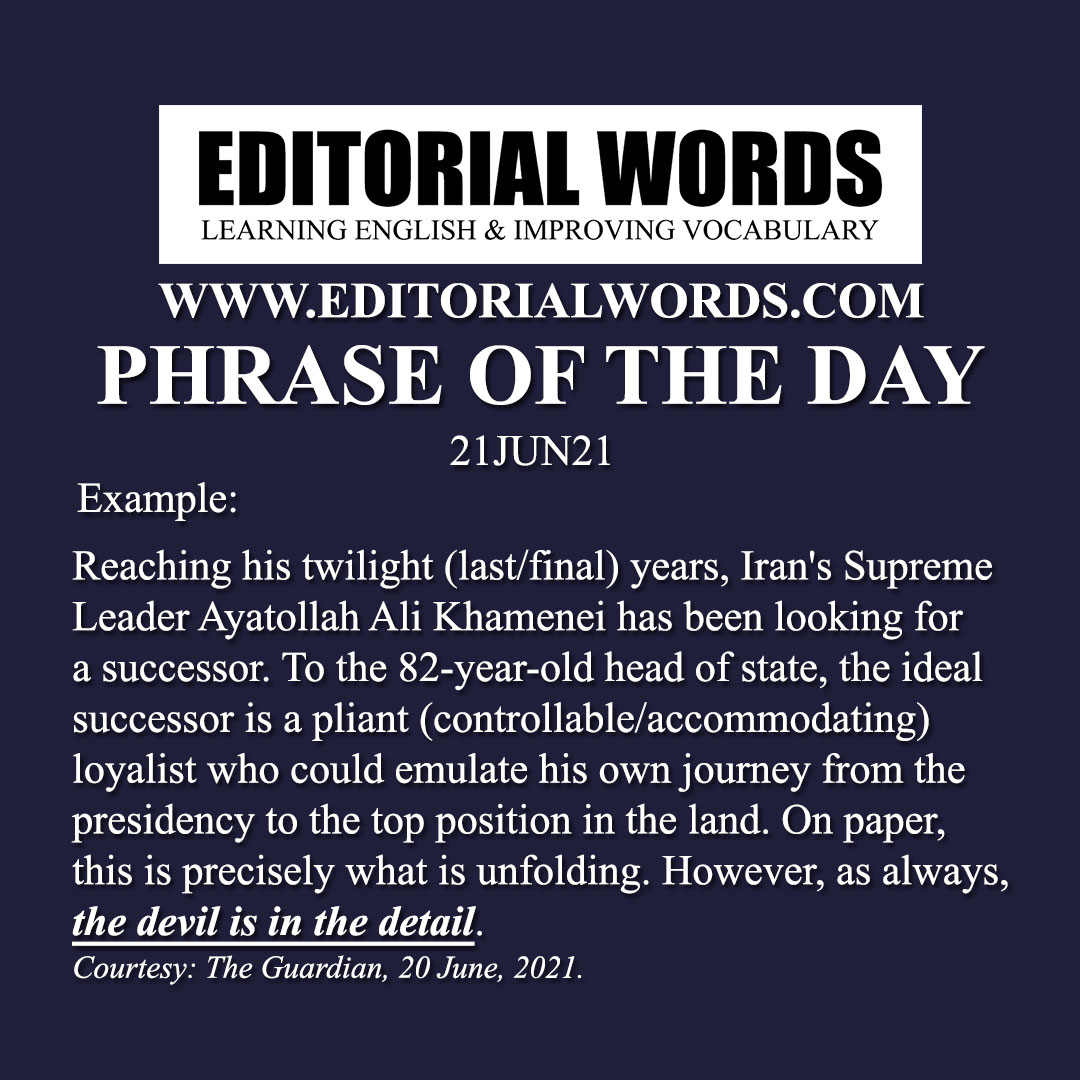 This phrase is present in The Guardian article There are no real winners in Iran's 'engineered' presidential elections and click here to read it.
Courtesy: The Guardian
"Phrasal Verbs" We Learnt Last Week
"Idioms & Phrases" We Learnt Last Week
"Important Definitions" We Learnt Last Week
Recent Word Lists For The Hindu Editorial Articles