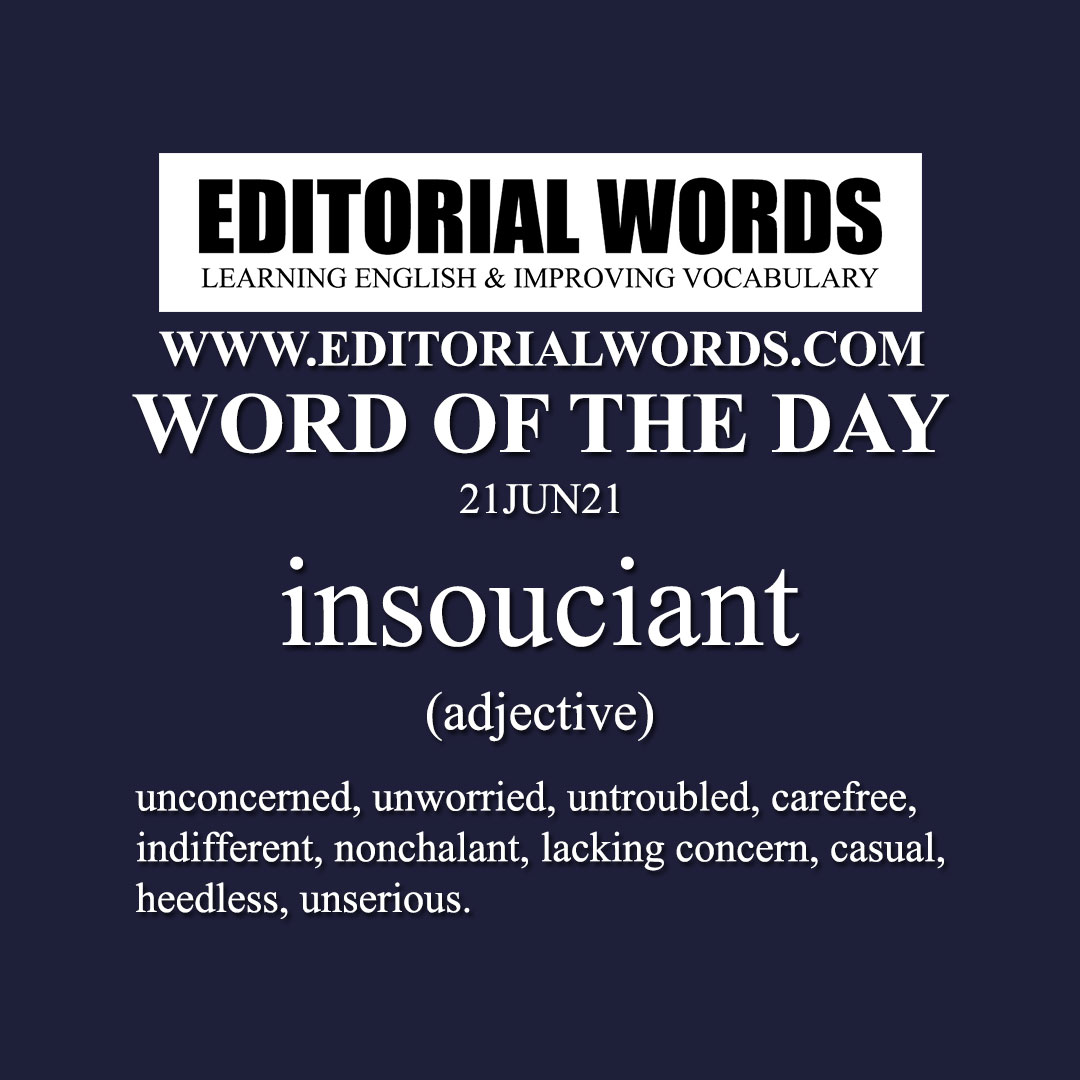 Today's "Word of the Day" is "insouciant" and it is an adjective meaning "unconcerned, unworried, untroubled, carefree, indifferent, nonchalant, lacking concern, casual, heedless, unserious".
Example Sentence: Chinese disdain for international norms is now habitual, ranging from abuses in Xinjiang to its refusal to help establish Covid-19's exact origin. The failure to apologise for last month's random, chaotic descent to Earth of debris from a Chinese rocket, which could have proven disastrous for many below, aptly symbolises the arrogant, insouciant exceptionalism of the Xi era.
This word is present in The Guardian article The Observer view on China's human rights abuses in Hong Kong and click here to read it.
Courtesy: The Guardian
"Phrasal Verbs" We Learnt Last Week
"Idioms & Phrases" We Learnt Last Week
"Important Definitions" We Learnt Last Week
Recent Word Lists For The Hindu Editorial Articles