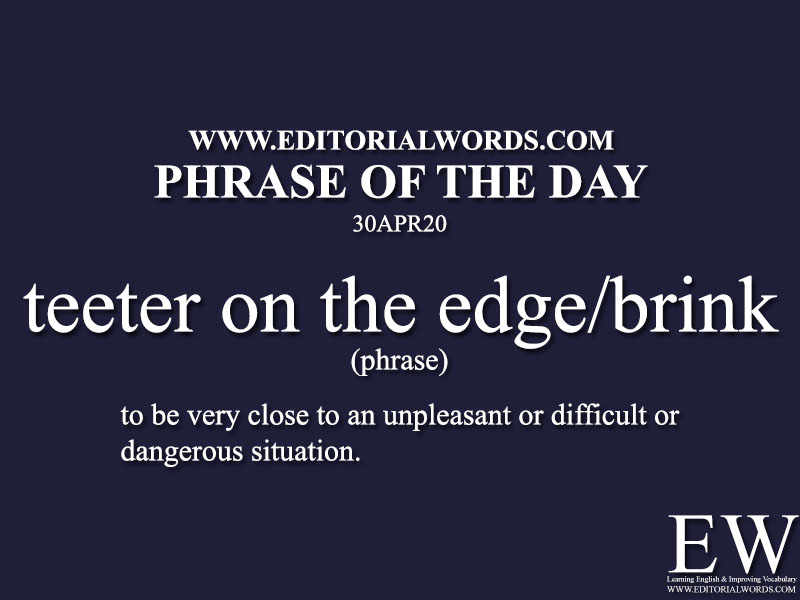 Today's "Phrase of the Day" is teeter on the edge/brink and it's meaning is "to be very close to an unpleasant or difficult or dangerous situation".
Example Sentence: The pressure to ease lockdowns is immense as the world economy teeters on the brink of a huge depression, with demand for goods gutted, travel and tourism hammered and big banks reporting deep falls in quarterly profits.
This phrase is present in today's The Hindu International article China to hold legislative session in May and click here to read it.
Courtesy: The Hindu.
"Phrasal Verbs" We Learnt Last Week
"Idioms & Phrases" We Learnt Last Week
"Important Definitions" We Learnt Last Week
Recent Word Lists For The Hindu Editorial Articles