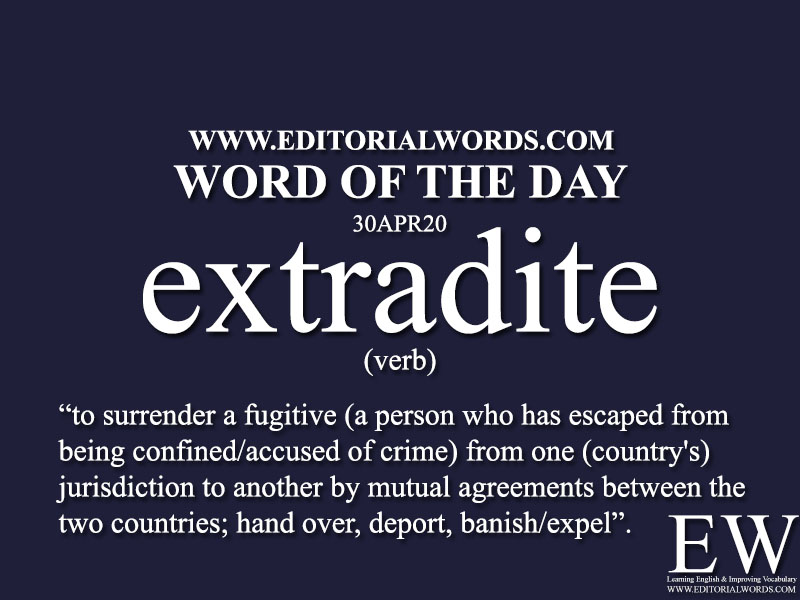 Today's "Word of the Day" is extradite and it is a verb meaning "to surrender a fugitive (a person who has escaped from being confined/accused of crime) from one (country's) jurisdiction to another by mutual agreements between the two countries; hand over, deport, banish/expel".
Example Sentence: The two Canadian men (Businessman Michael Spavor and former diplomat Michael Kovrig) have been in detention in China since December 2018, an apparent retaliation for the arrest of Huawei executive Meng Wanzhou in Vancouver on a U.S. warrant. The United States wants Ms. Meng extradited to face trial on charges related to the Chinese telecom equipment maker's alleged violations of U.S. sanctions against Iran.
This word is present in today's The Hindu International page article Detained Canadians are in good health: China and click here to read it.
Courtesy: The Hindu
"Phrasal Verbs" We Learnt Last Week
"Idioms & Phrases" We Learnt Last Week
"Important Definitions" We Learnt Last Week
Recent Word Lists For The Hindu Editorial Articles