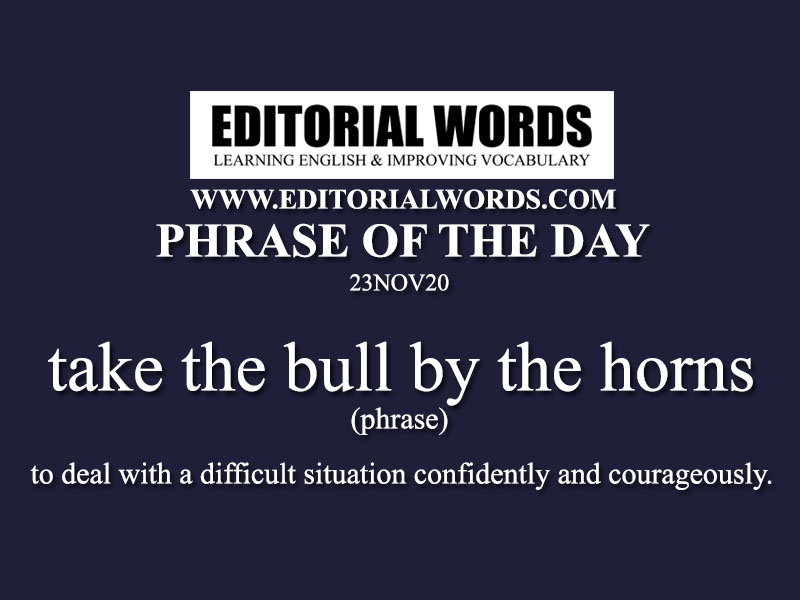 Today's "Phrase of the Day" is "take the bull by the horns" and its meaning is "to deal with a difficult situation confidently and courageously".
Example Sentence: Teachers who are intimidated (frightened/threatened) by technology now have to take the bull by its horns. For many who are proficient at planning and teaching in the traditional classroom, planning for an online setting requires some re-learning.
This phrase is present in The Hindu article Teaching in the time of COVID-19 and click here to read it.
Courtesy: The Hindu
"Phrasal Verbs" We Learnt Last Week
"Idioms & Phrases" We Learnt Last Week
"Important Definitions" We Learnt Last Week
Recent Word Lists For The Hindu Editorial Articles
Recent Advanced Word Lists For The Hindu Lead Articles