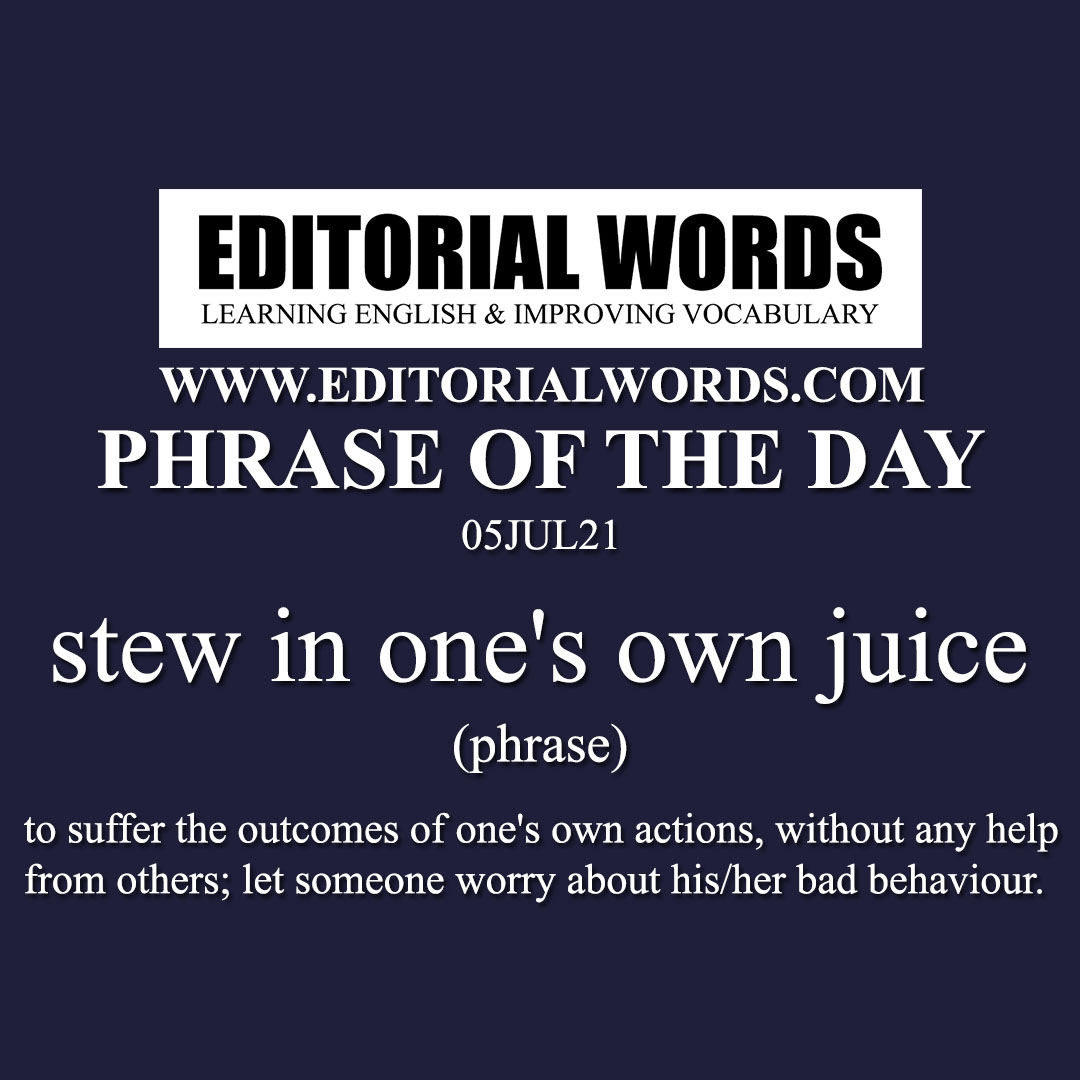 Today's "Phrase of the Day" is "stew in one's own juice" and its meaning is "to suffer the outcomes of one's own actions, without any help from others; let someone worry about his/her bad behaviour".
Example Sentence: Perhaps it was inevitable that the early goal was followed by a period of sterile (pointless), needless consolidation, as Ukraine recognised that their best way back into the game was to let England stew in their own juices for a while. But within a minute of the restart any thought of taking the game deep was buried by the head of Harry Maguire.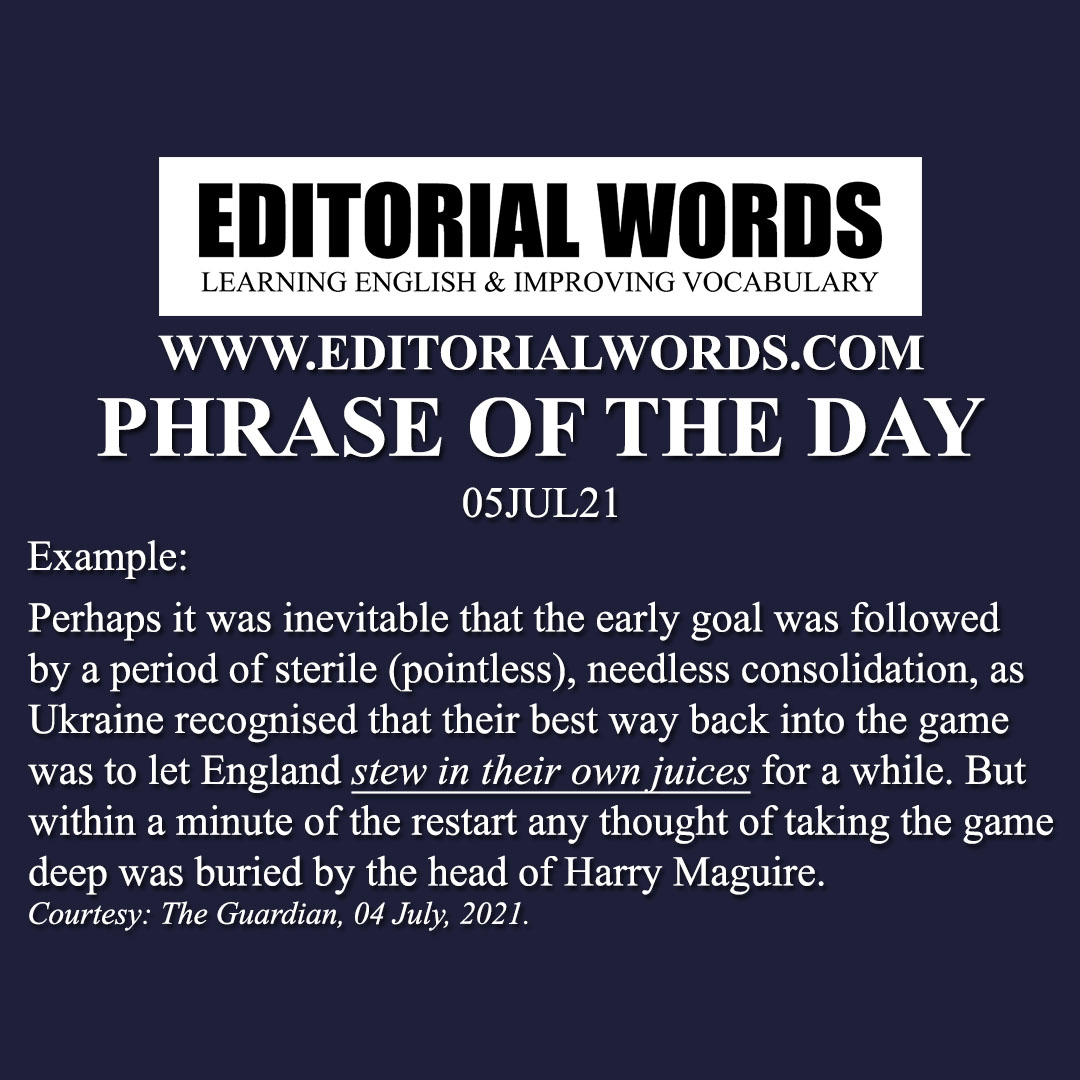 This phrase is present in The Guardian article England played like a dream but this is reality for Southgate's assured side and click here to read it.
Courtesy: The Guardian
"Phrasal Verbs" We Learnt Last Week
"Idioms & Phrases" We Learnt Last Week
"Important Definitions" We Learnt Last Week
Recent Word Lists For The Hindu Editorial Articles