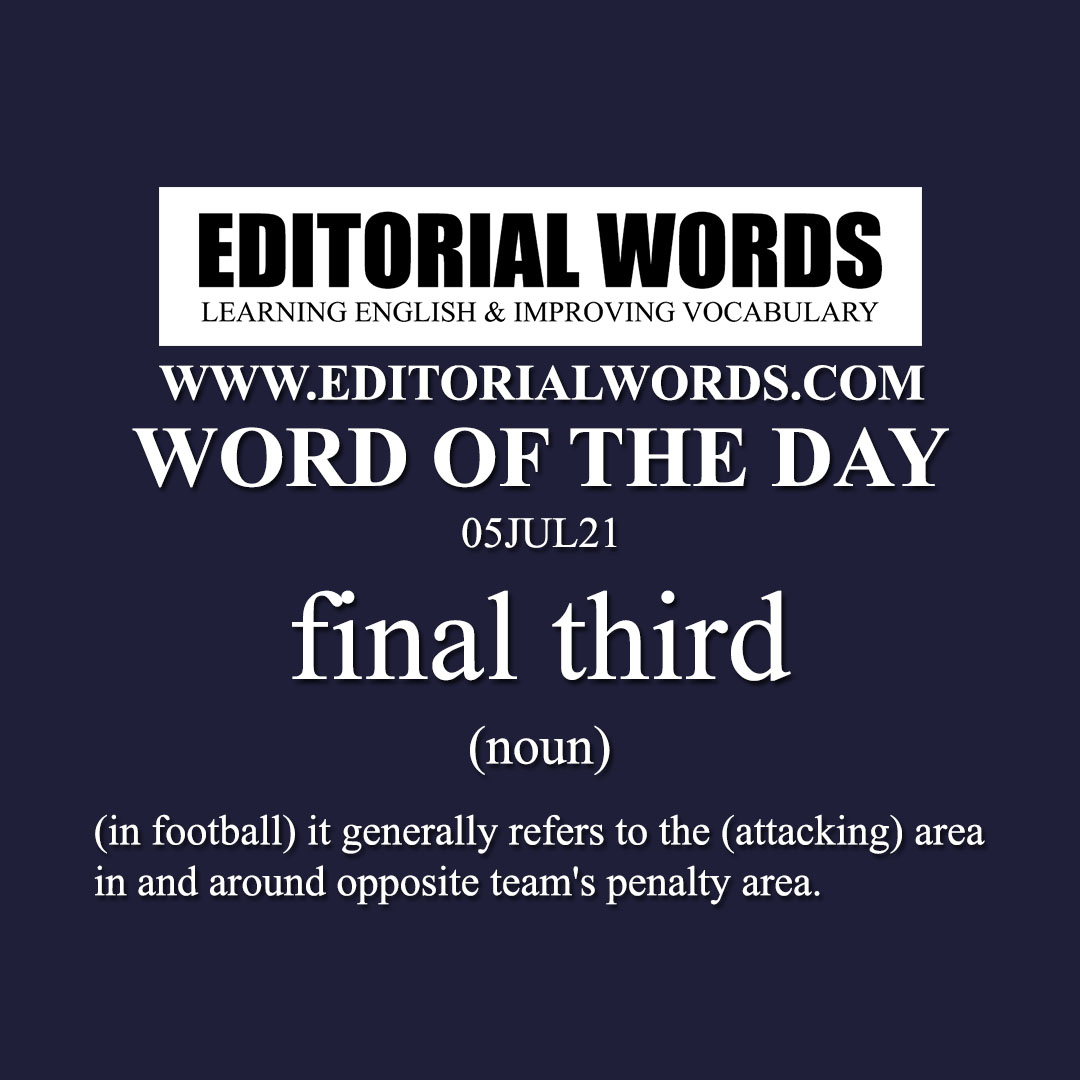 Today's "Word of the Day" is final third and it is a noun meaning "(in football) it generally refers to the (attacking) area in and around opposite team's penalty area".
Example Sentence: Witness (England captain) Harry Kane's opening goal (against Ukraine), crafted by the shuffling shoes of Raheem Sterling, allowed essentially to walk the ball into the final third. A rich vein of form – such as Sterling is in now – creates its own yard of space, as defenders play your reputation as much as the ball.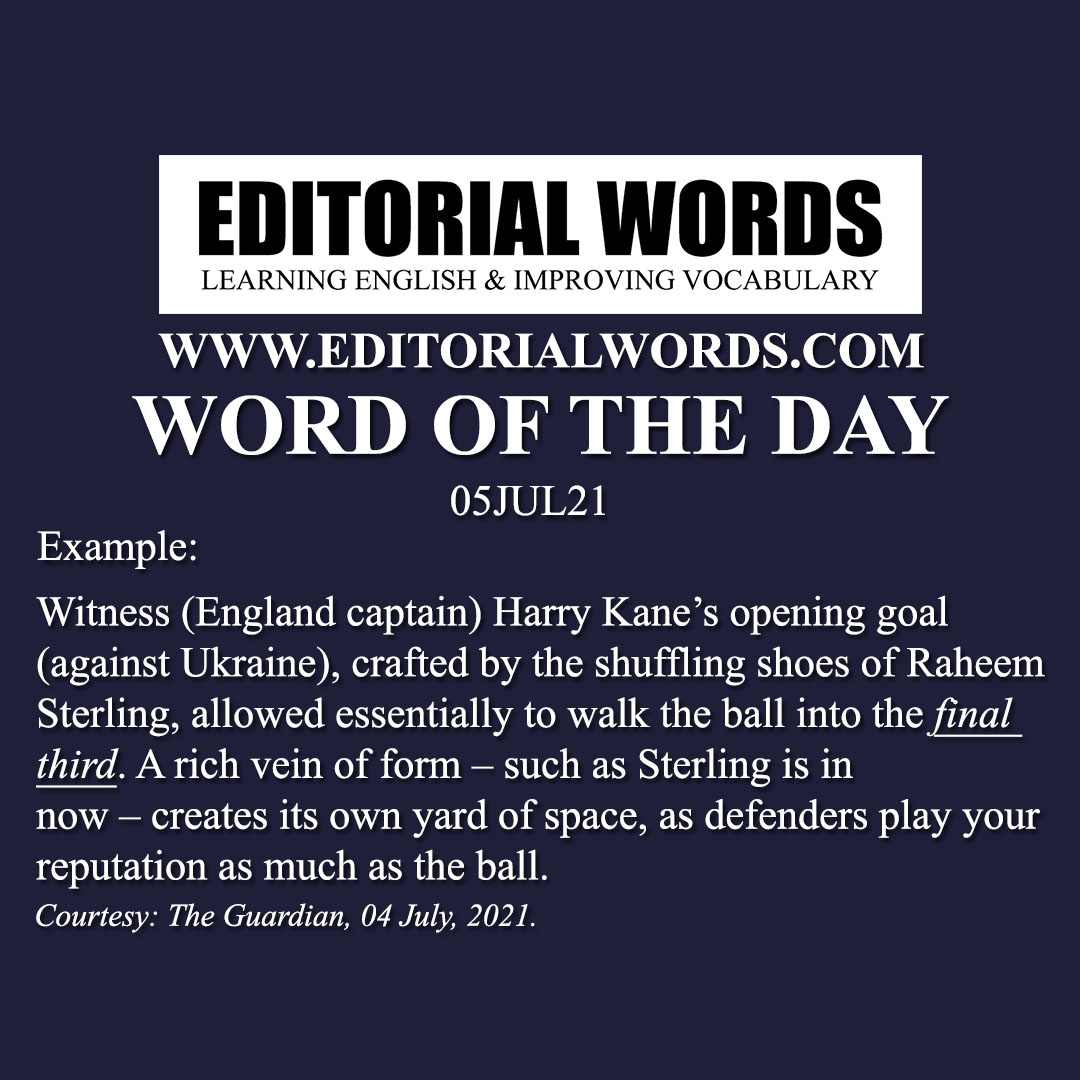 This word is present in The Guardian article England played like a dream but this is reality for Southgate's assured side and click here to read it.
Courtesy: The Guardian
"Phrasal Verbs" We Learnt Last Week
"Idioms & Phrases" We Learnt Last Week
"Important Definitions" We Learnt Last Week
Recent Word Lists For The Hindu Editorial Articles