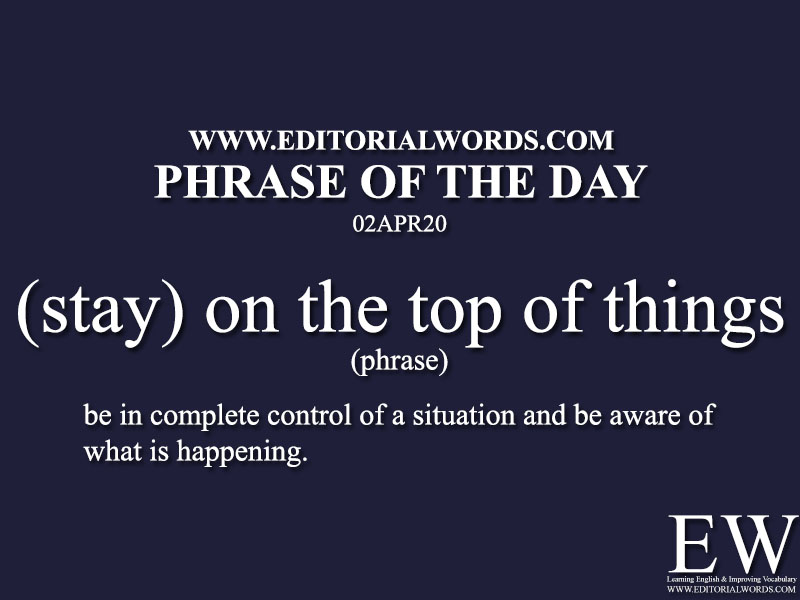 Today's "Phrase of the Day" is (stay) on the top of things and it is a phrase meaning "be in complete control of a situation and be aware of what is happening.
Example Sentence: During this time of current corona virus lock down, we all should stay on top of the things.
This phrase is present in today's The Hindu op-ed  article Staying on top of things, the Gopi way and click here to read it.
Courtesy: The Hindu.
"Phrasal Verbs" We Learnt Last Week
"Idioms & Phrases" We Learnt Last Week
"Important Definitions" We Learnt Last Week
Recent Word Lists For The Hindu Editorial Articles