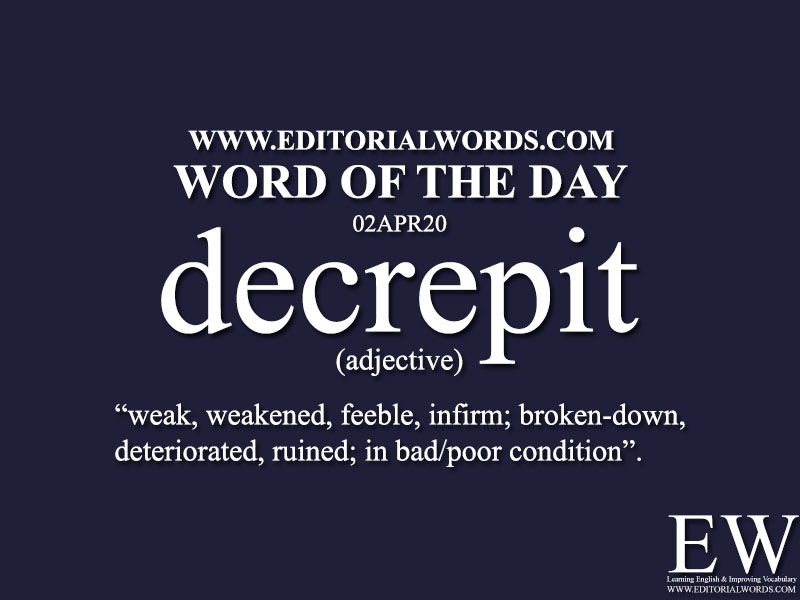 Today's "Word of the Day" is decrepit and it is an adjective meaning "weak, weakened, feeble, infirm; broken-down, deteriorated, ruined; in bad/poor condition".
Example Sentence: North Korea claims that it is not having a single coronavirus case while countries around the world stagger under the exploding epidemic? The North's leader, Kim Jong-un, is clearly aware of the threat the virus poses to his country's decrepit health system.
This word is present in today's The Hindu International page article North Korea claims no virus case, says it took early drastic steps and click here to read it.
Courtesy: The Hindu
"Phrasal Verbs" We Learnt Last Week
"Idioms & Phrases" We Learnt Last Week
"Important Definitions" We Learnt Last Week
Recent Word Lists For The Hindu Editorial Articles