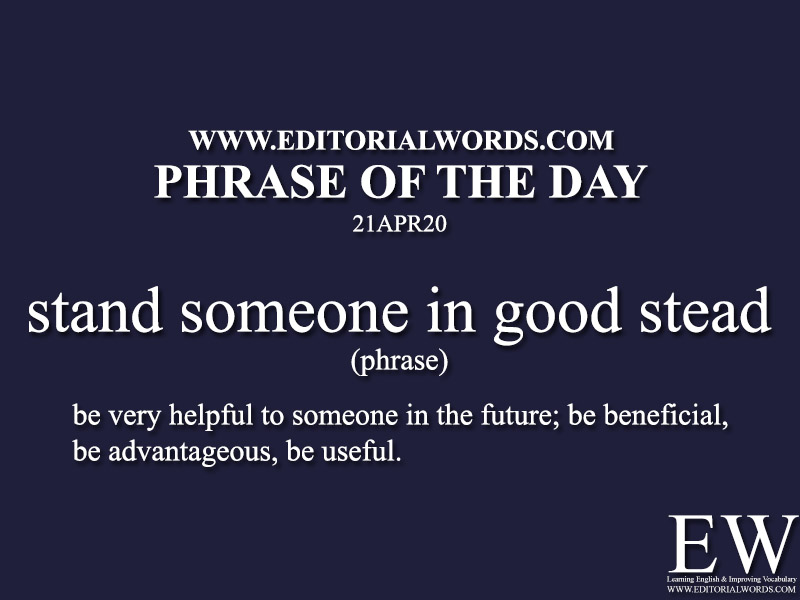 Today's "Phrase of the Day" is stand someone in good stead and it's meaning is "be very helpful to someone in the future; be beneficial, be advantageous, be useful".
Example Sentence:
Grand Master RR Laxman said that he comes across a lot of promising talent during the online competitions and believes that the exposure they gain now will stand them in good stead once regular tournaments resume.
This phrase is present in today's The Hindu Sports article Keeping masters of the 64 squares busy and click here to read it.
Courtesy: The Hindu.
"Phrasal Verbs" We Learnt Last Week
"Idioms & Phrases" We Learnt Last Week
"Important Definitions" We Learnt Last Week
Recent Word Lists For The Hindu Editorial Articles