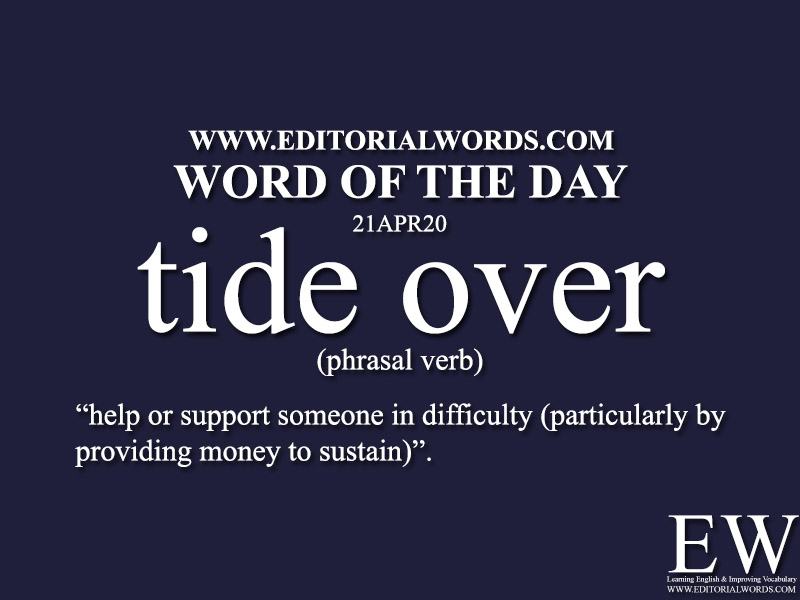 Today's "Word of the Day" is tide over and it is a phrasal verb meaning "help or support someone in difficulty (particularly by providing money to sustain)".
Example Sentence: "To tide over the situation arising from the outbreak of the COVID-19 pandemic, it has been decided, in consultation with the Government of India, that the limit for Ways and Means Advances (WMA) for the remaining part of first half of the financial year 2020-21 (April 2020 to September 2020) will be revised to Rs. 2,00,000 crore," the RBI said.
This word is present in today's The Hindu Business page article RBI raises WMA limit for April-Sept. and click here to read it.
Courtesy: The Hindu
"Phrasal Verbs" We Learnt Last Week
"Idioms & Phrases" We Learnt Last Week
"Important Definitions" We Learnt Last Week
Recent Word Lists For The Hindu Editorial Articles