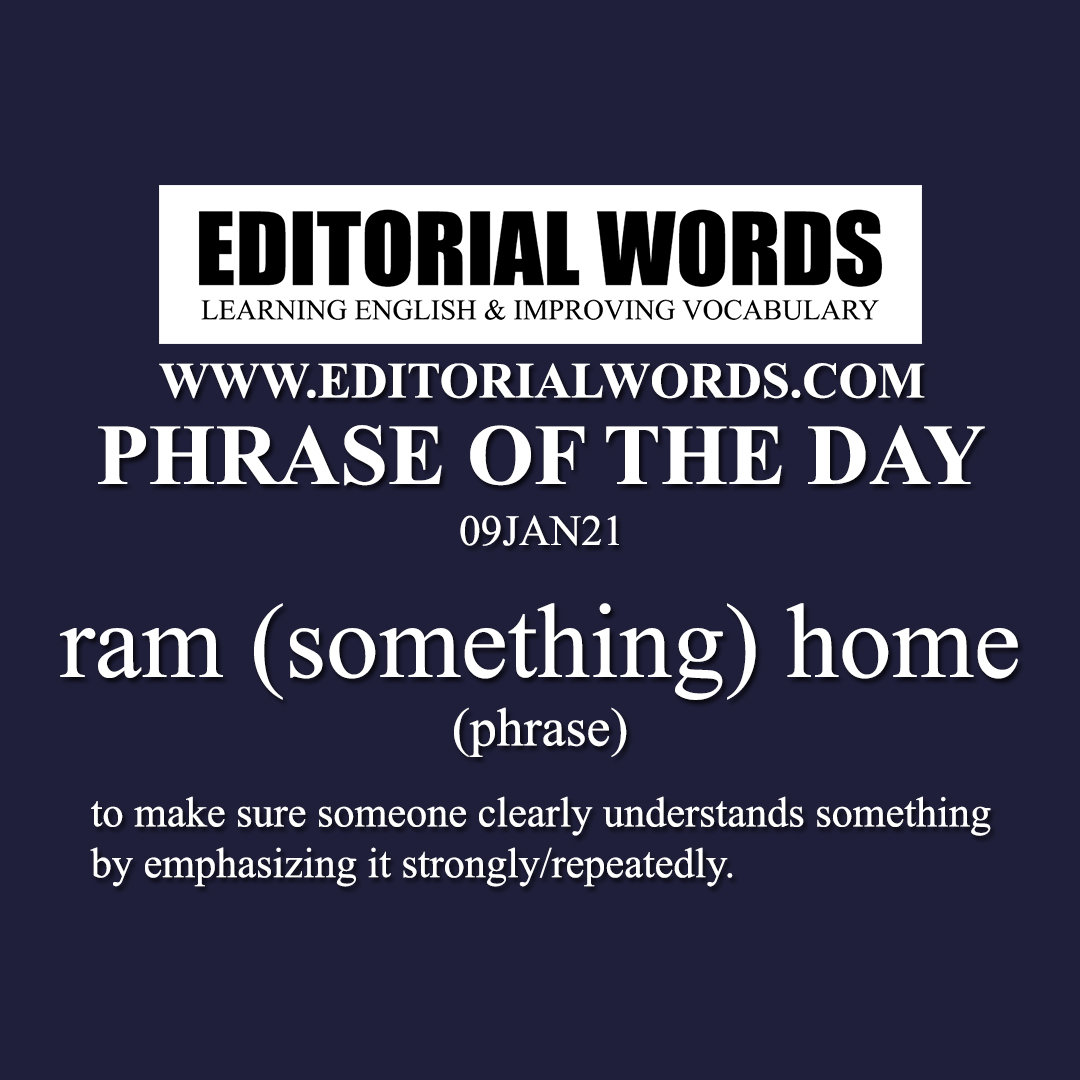 Today's "Phrase of the Day" is "ram (something) home" and it is a phrase meaning "to make sure someone clearly understands something by emphasizing it strongly/repeatedly.
Example Sentence: This crowd, whose actions are supported by 45% of Republican voters, had been called to the capital by Donald Trump. Their "protest" had been incited from the podium by both Trump and Rudi Giuliani, ramming home their betrayal myth that the election was stolen.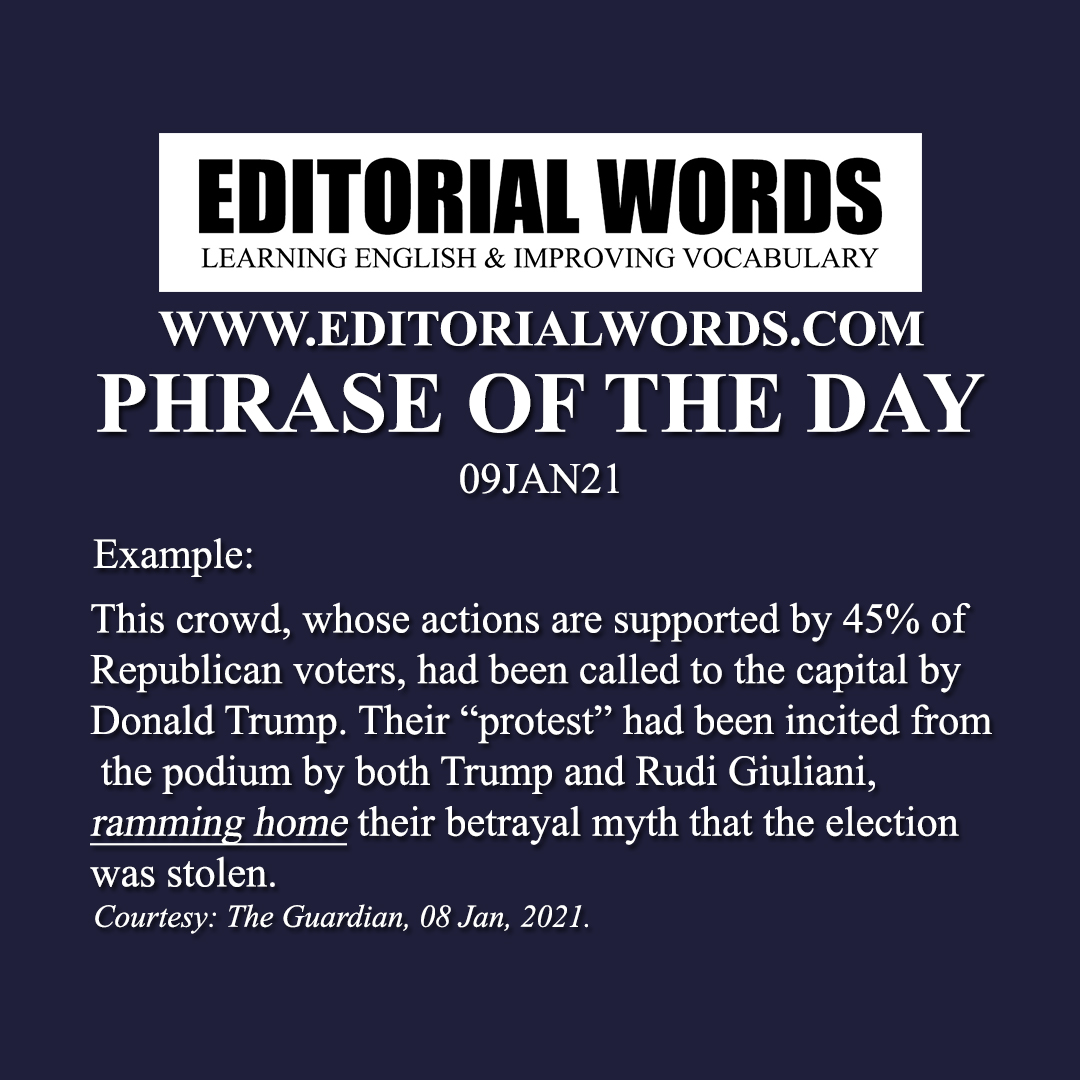 This phrase is present in The Guardian article A return to civility will not begin to quell the threat of fascism in the US, and click here to read it.
Courtesy: The Hindu
"Phrasal Verbs" We Learnt Last Week
"Idioms & Phrases" We Learnt Last Week
"Important Definitions" We Learnt Last Week
Recent Word Lists For The Hindu Editorial Articles