Today's "Word of the Day" is putsch and it is a noun meaning "a sudden attempt to forcibly remove a government; insurrection, coup, rebellion, riot, uprising, protest"
Example Sentence: What was this desperado putsch supposed to achieve? The mob of face-painted LARPers, QAnon conspiracists, militiamen, neo-Nazis, Christian supremacists and endtimes preppers who invaded the Capitol building in Washington DC were never going to overturn the results of the 2020 presidential election.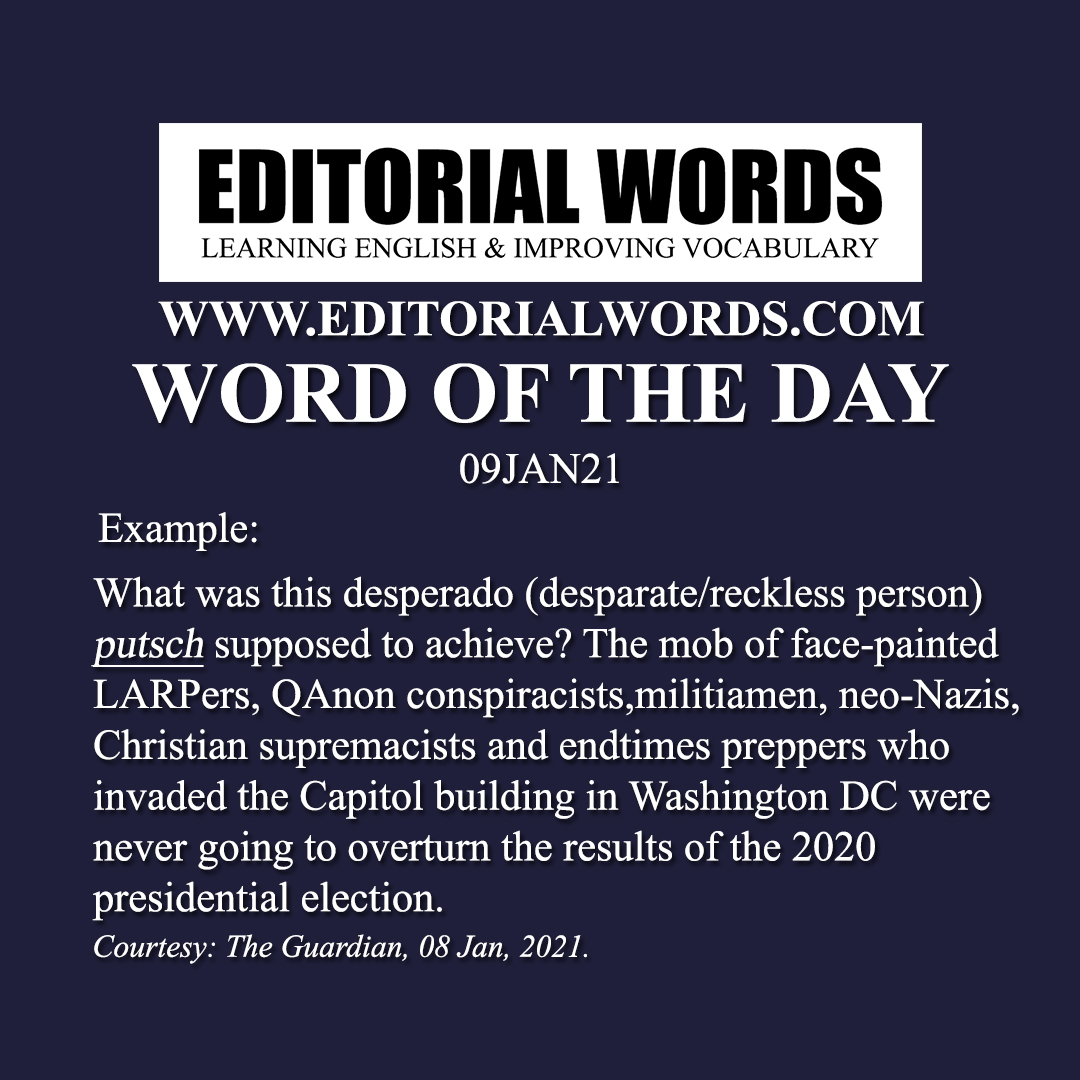 This word is present in The Guardian article A return to civility will not begin to quell the threat of fascism in the US, and click here to read it.
Courtesy: The Guardian
"Phrasal Verbs" We Learnt Last Week
"Idioms & Phrases" We Learnt Last Week
"Important Definitions" We Learnt Last Week
Recent Word Lists For The Hindu Editorial Articles