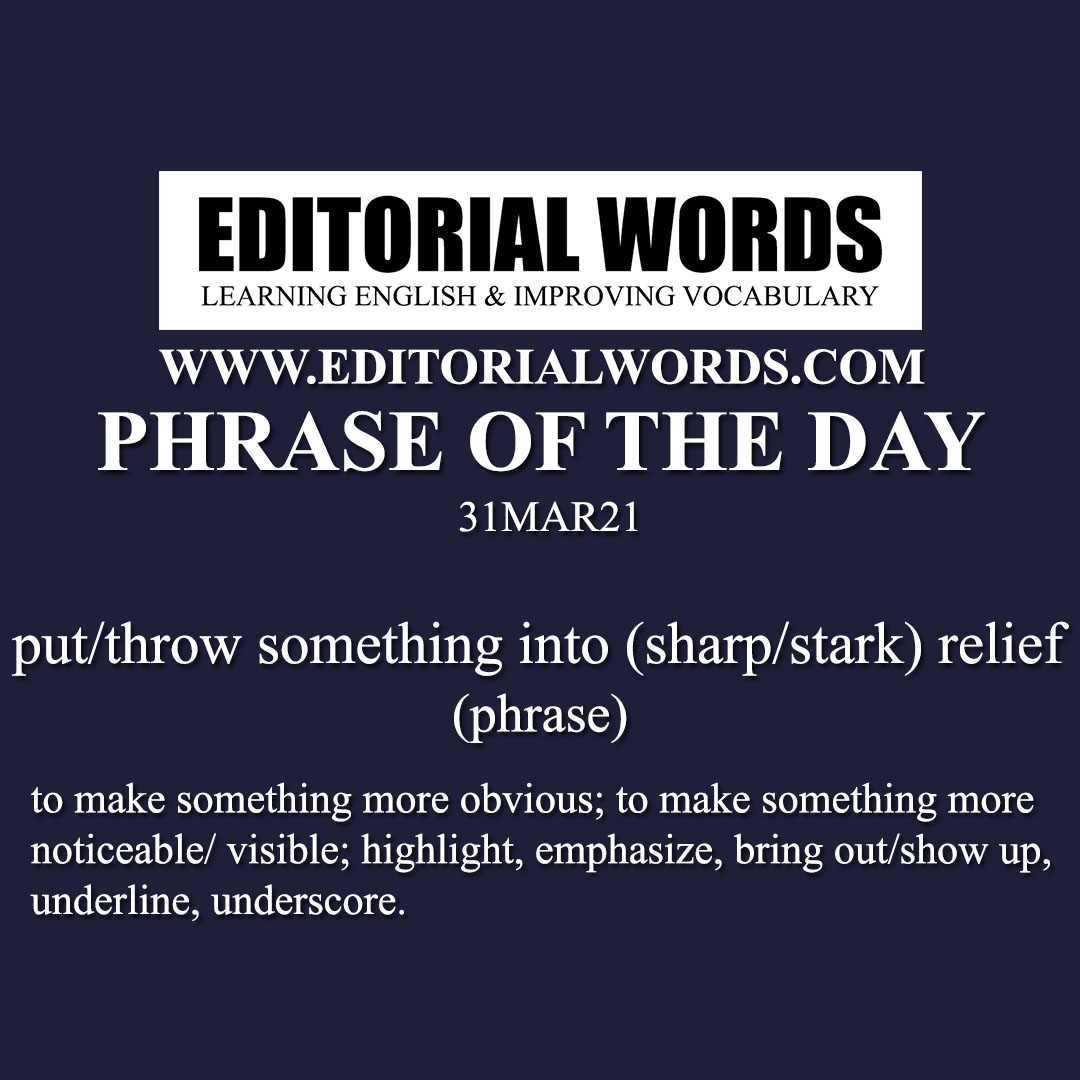 Today's "Phrase of the Day" is "put/throw something into (sharp/stark) relief" and its meaning is "to make something more obvious; to make something more noticeable/ visible; highlight, emphasize, bring out/show up, underline, underscore".
Example Sentence: The perils of working from home while managing the social media account of a major military power have been thrown into sharp relief after the US Strategic Command tweeted a confusing string of gibberish (gibberish means meaningless/confused speech/writing; for example, "grngeribagvgyds").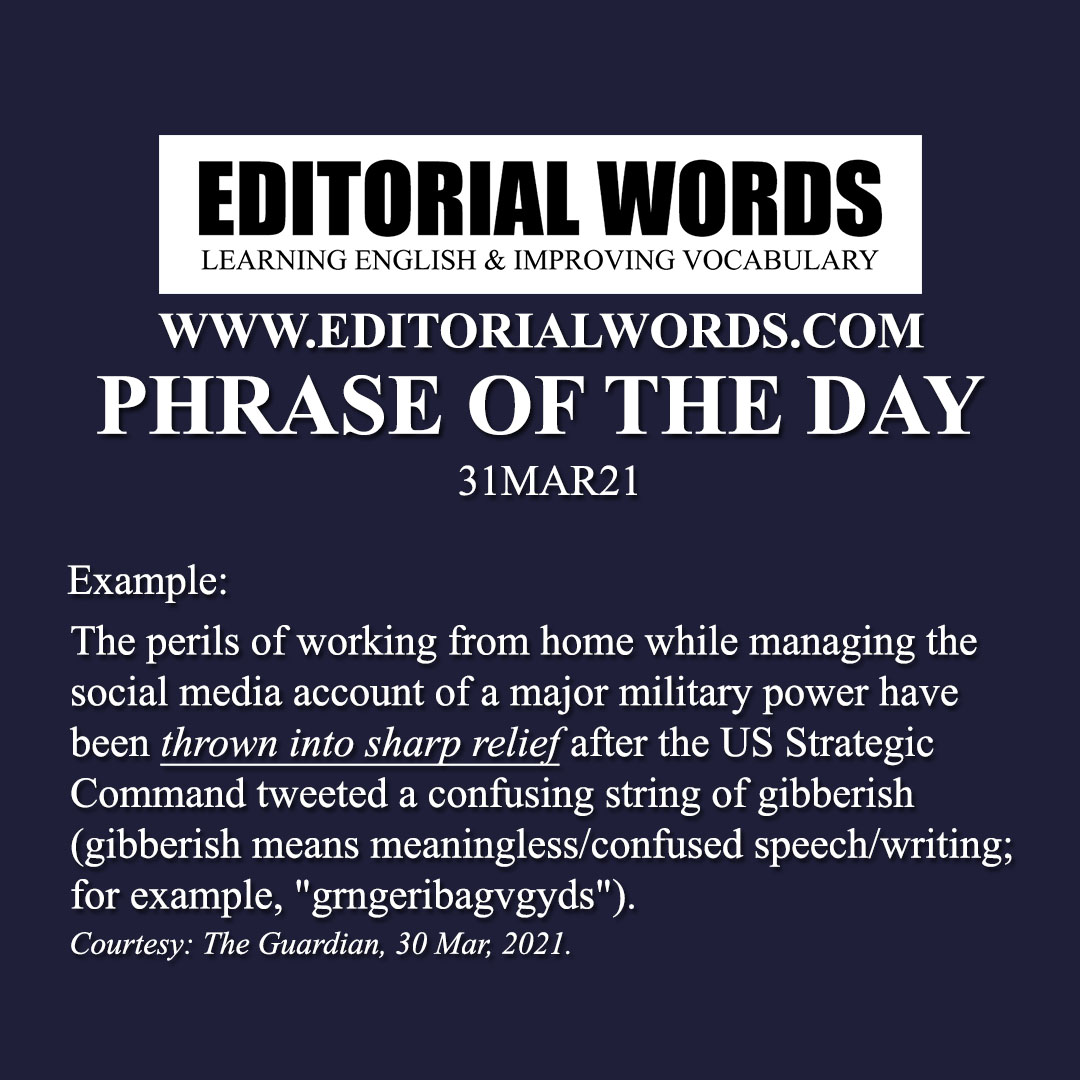 This phrase is present in The Guardian article US military account's gibberish tweet prompts viral mystery and click here to read it.
Courtesy: The Guardian
"Phrasal Verbs" We Learnt Last Week
"Idioms & Phrases" We Learnt Last Week
"Important Definitions" We Learnt Last Week
Recent Word Lists For The Hindu Editorial Articles