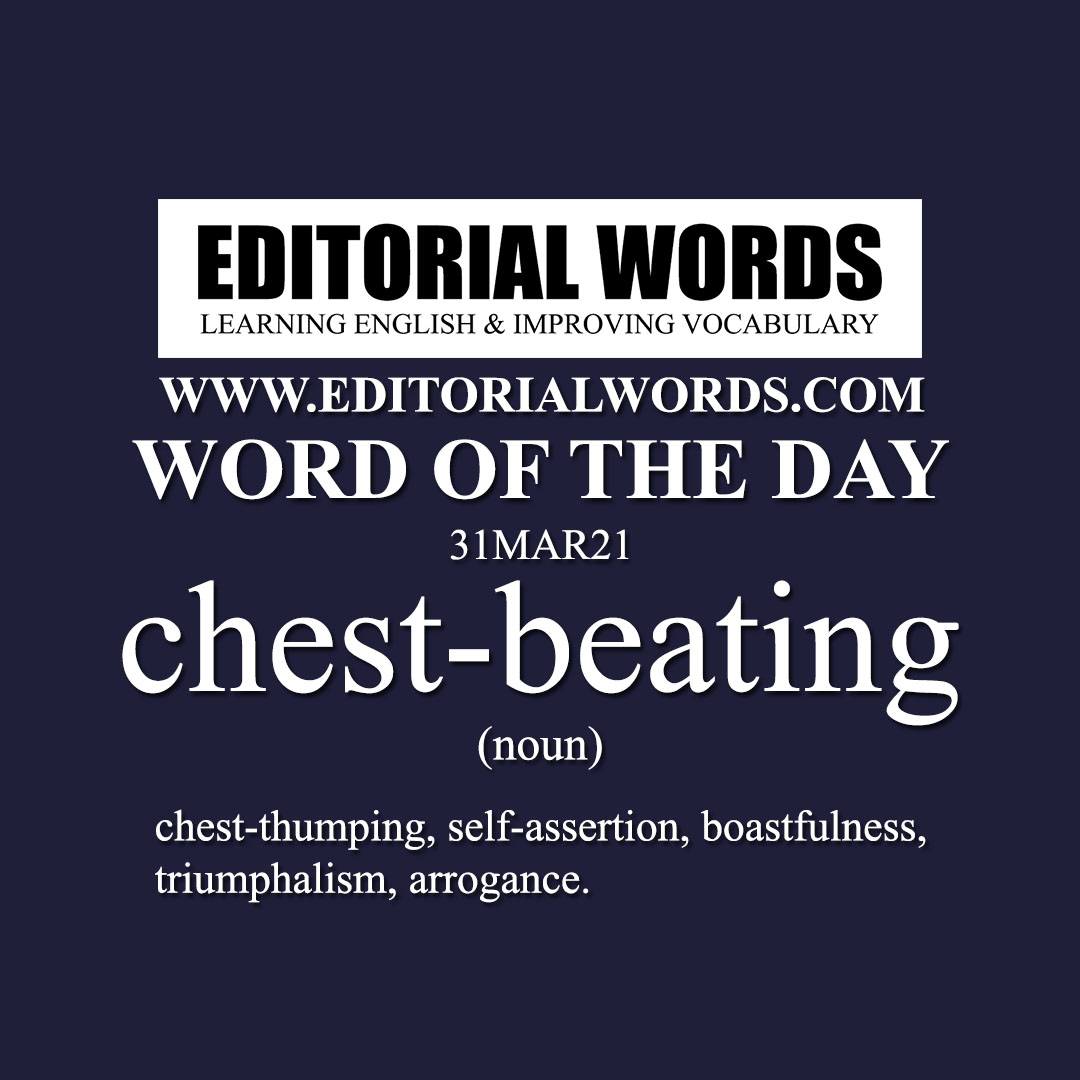 Today's "Word of the Day" is "chest-beating" and it is a noun meaning "chest-thumping, self-assertion, boastfulness, triumphalism, arrogance". 
Example Sentence: From climate breakdown to health security to the disruptive forces reshaping the economy, all the most interesting and important problems of the 21st century are collective-action issues. No amount of chest-beating and flag-waving (excessive nationalism/patriotism) can answer those substantive challenges.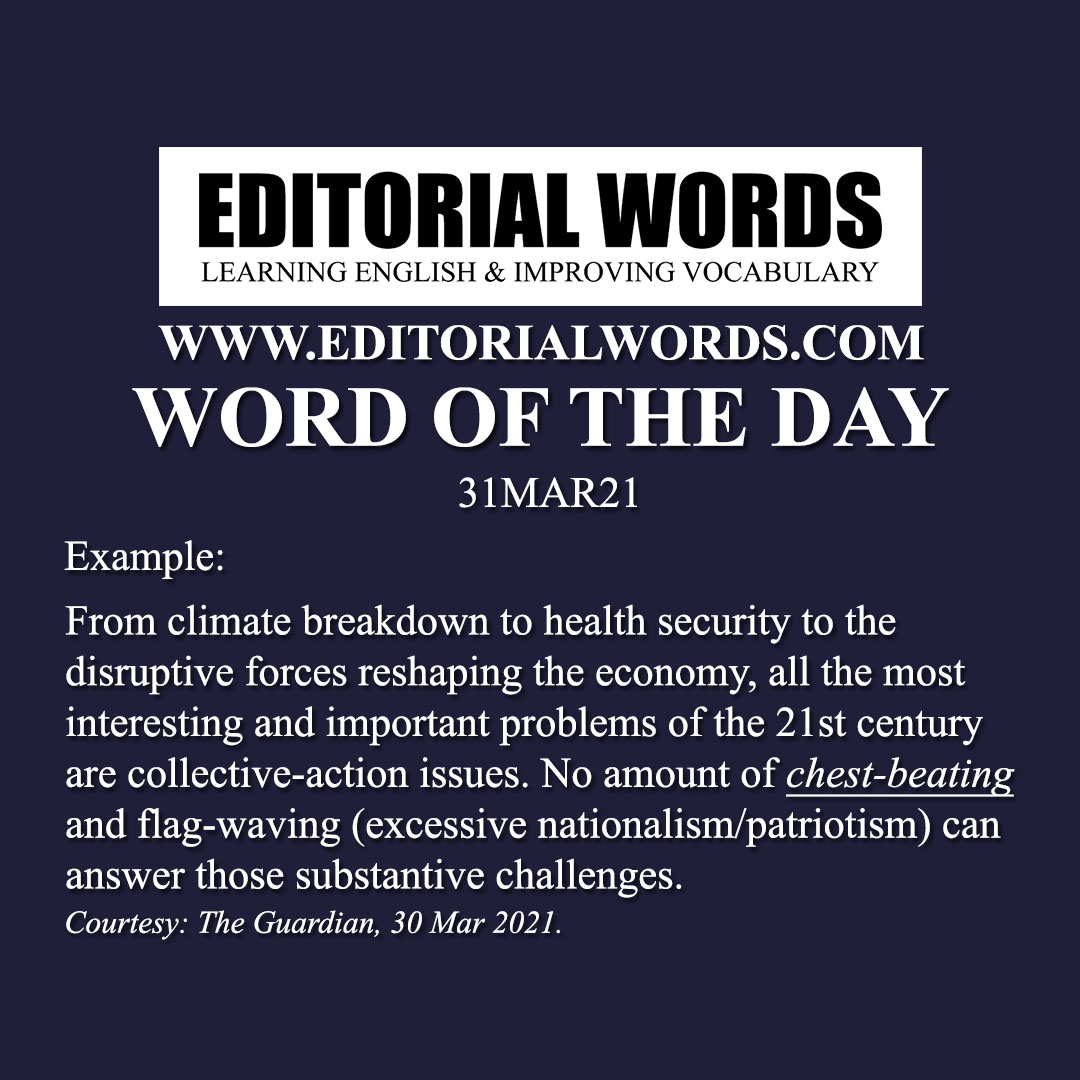 This word is present in The Guardian article  Biden's tariffs threat shows how far Brexit Britain is from controlling its own destiny and click here to read it.
Courtesy: The Guardian
"Phrasal Verbs" We Learnt Last Week
"Idioms & Phrases" We Learnt Last Week
"Important Definitions" We Learnt Last Week
Recent Word Lists For The Hindu Editorial Articles