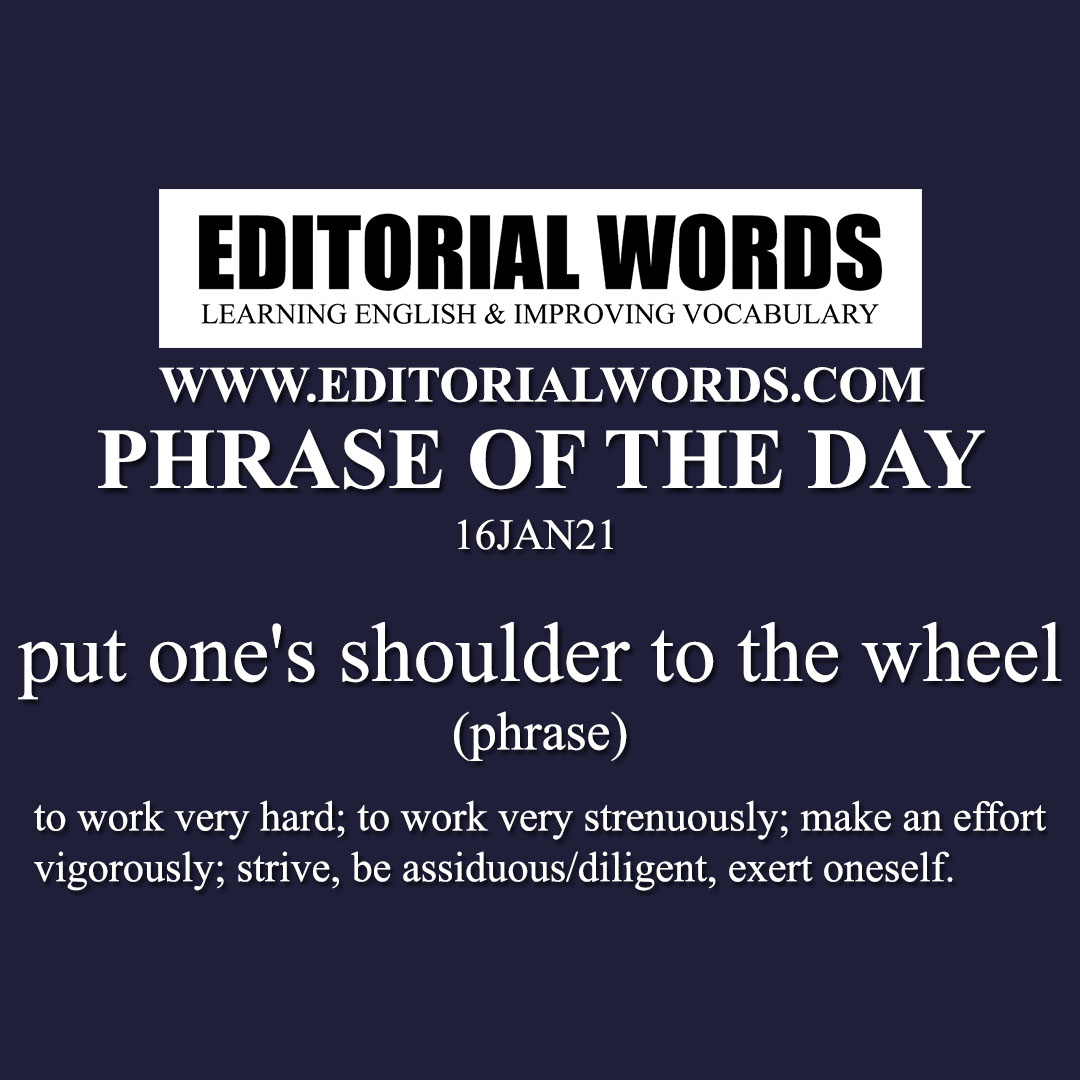 Today's "Phrase of the Day" is "put one's shoulder to the wheel" and it is a phrase meaning "to work very hard; to work very strenuously; make an effort vigorously; strive, be assiduous/diligent, exert oneself".
Example Sentence: The events that transpired on Jan 6, 2021 must be a wake up call for all who want this Republic to continue….. I must put my shoulder to the wheel, doing what I can with like minded citizens to put an end, once and for all, to violent white supremacy.
This phrase is present in Times Standard article My Word | Now is the time to honor the oath to protect our Republic, and click here to read it.
Courtesy: Times Standard
"Phrasal Verbs" We Learnt Last Week
"Idioms & Phrases" We Learnt Last Week
"Important Definitions" We Learnt Last Week
Recent Word Lists For The Hindu Editorial Articles