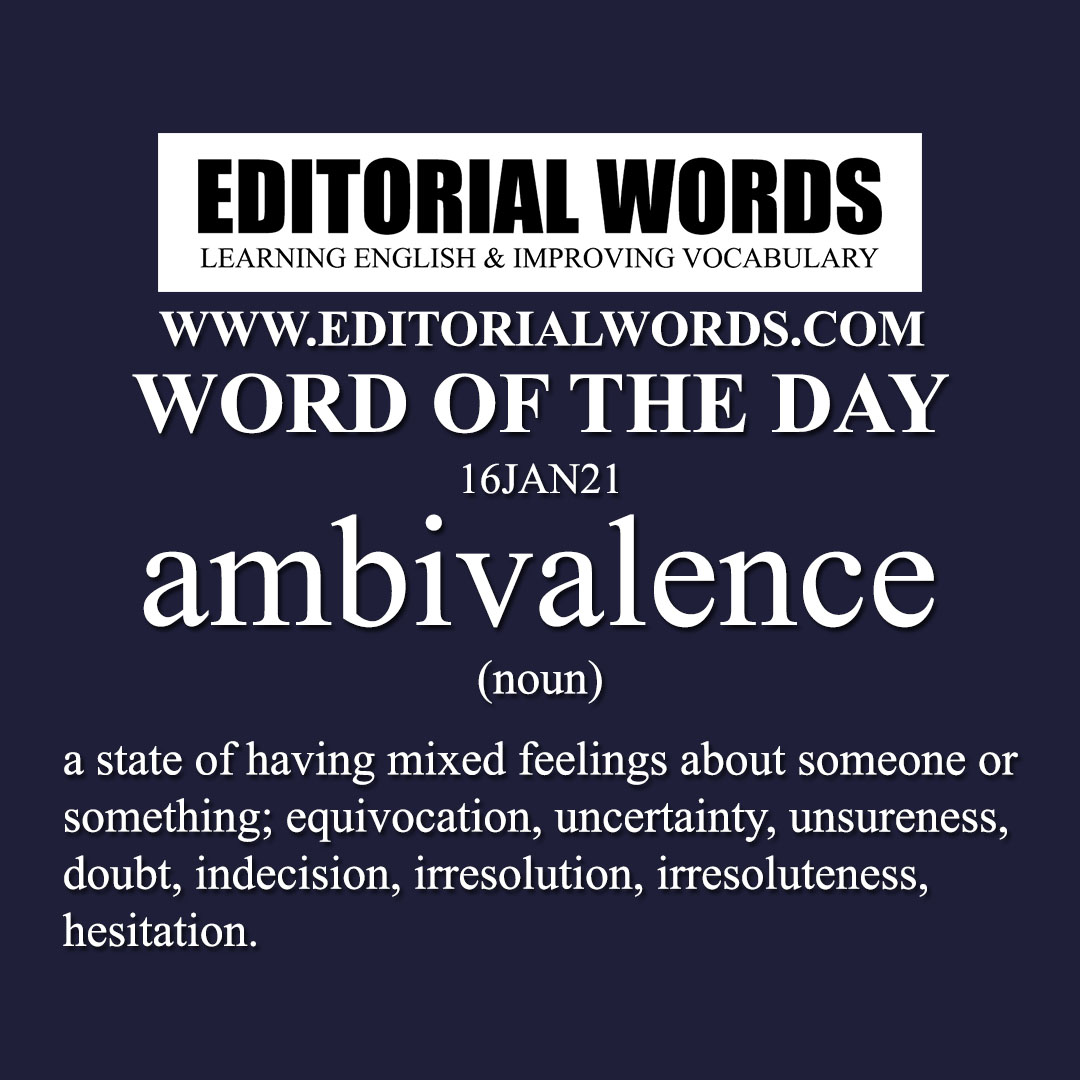 Today's "Word of the Day" is ambivalence and it is a noun meaning "a state of having mixed feelings about someone or something; equivocation, uncertainty, unsureness, doubt, indecision, irresolution, irresoluteness, hesitation".
Example Sentence: The UK prime minister's obvious ambivalence about imposing restrictions does not encourage discipline. His eagerness to lift them prematurely has contributed to the confusion, as different areas have yo-yoed (fluctuated) in and out of different tiers of control.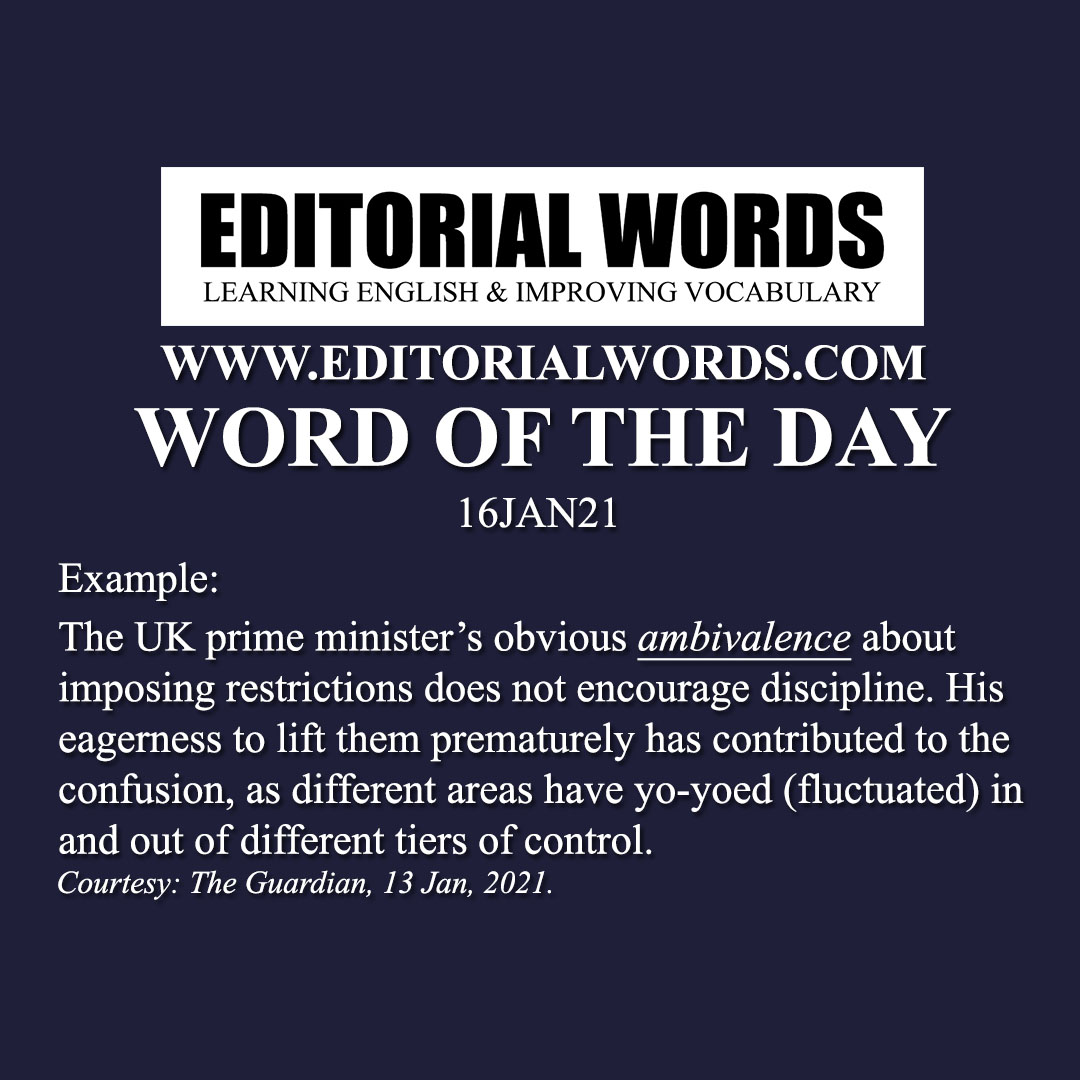 This word is present in The Guardian article The Guardian view on lockdown law: democracy must keep up, and click here to read it.
Courtesy: The Guardian
"Phrasal Verbs" We Learnt Last Week
"Idioms & Phrases" We Learnt Last Week
"Important Definitions" We Learnt Last Week
Recent Word Lists For The Hindu Editorial Articles