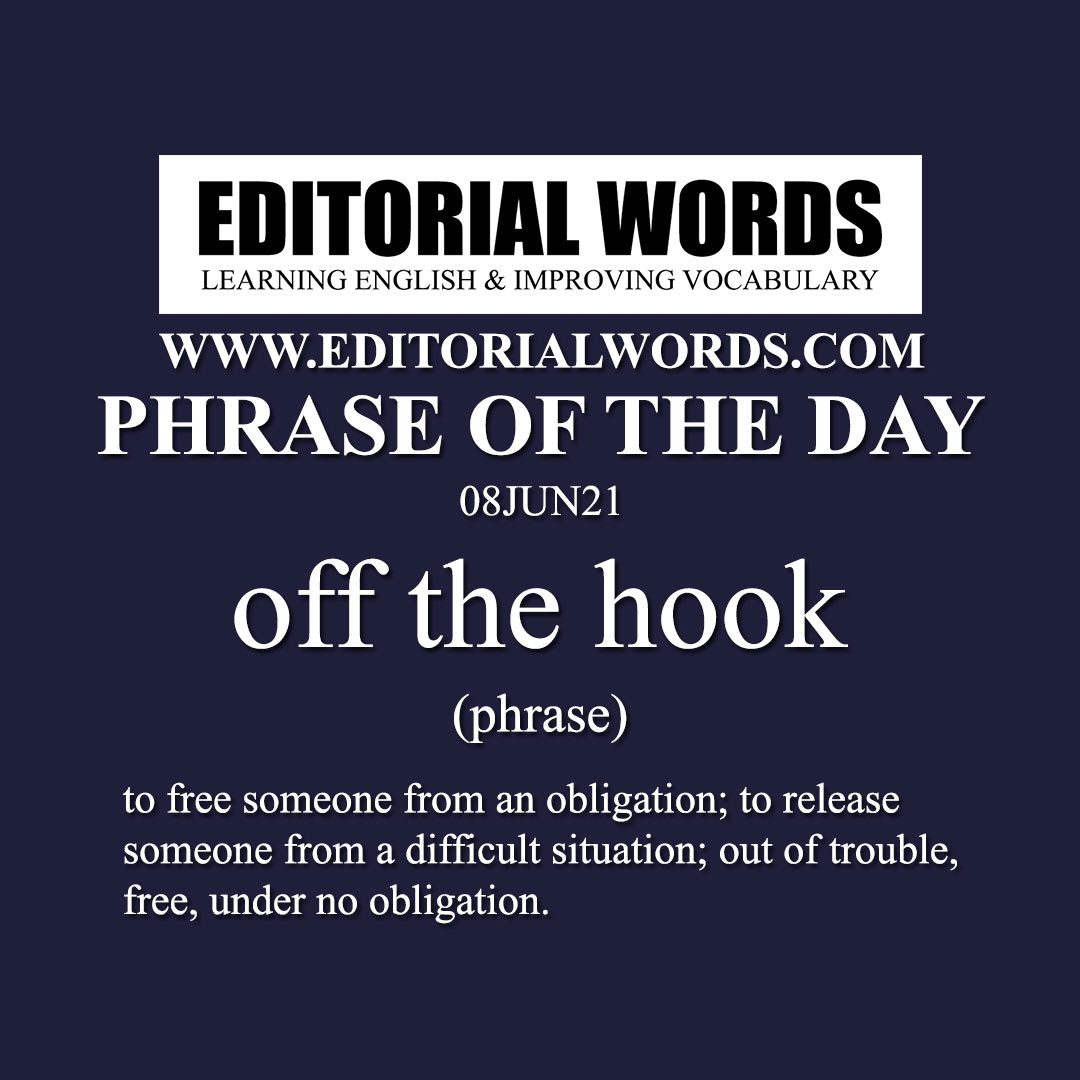 Today's "Phrase of the Day" is "off the hook" and its meaning is "to free someone from an obligation; to release someone from a difficult situation; out of trouble, free, under no obligation".
Example Sentence: Critics said the G7 had let multinationals off the hook with a rate that failed to prevent tax havens undermining countries with higher tax rates, needed to pay for costs incurred during the pandemic.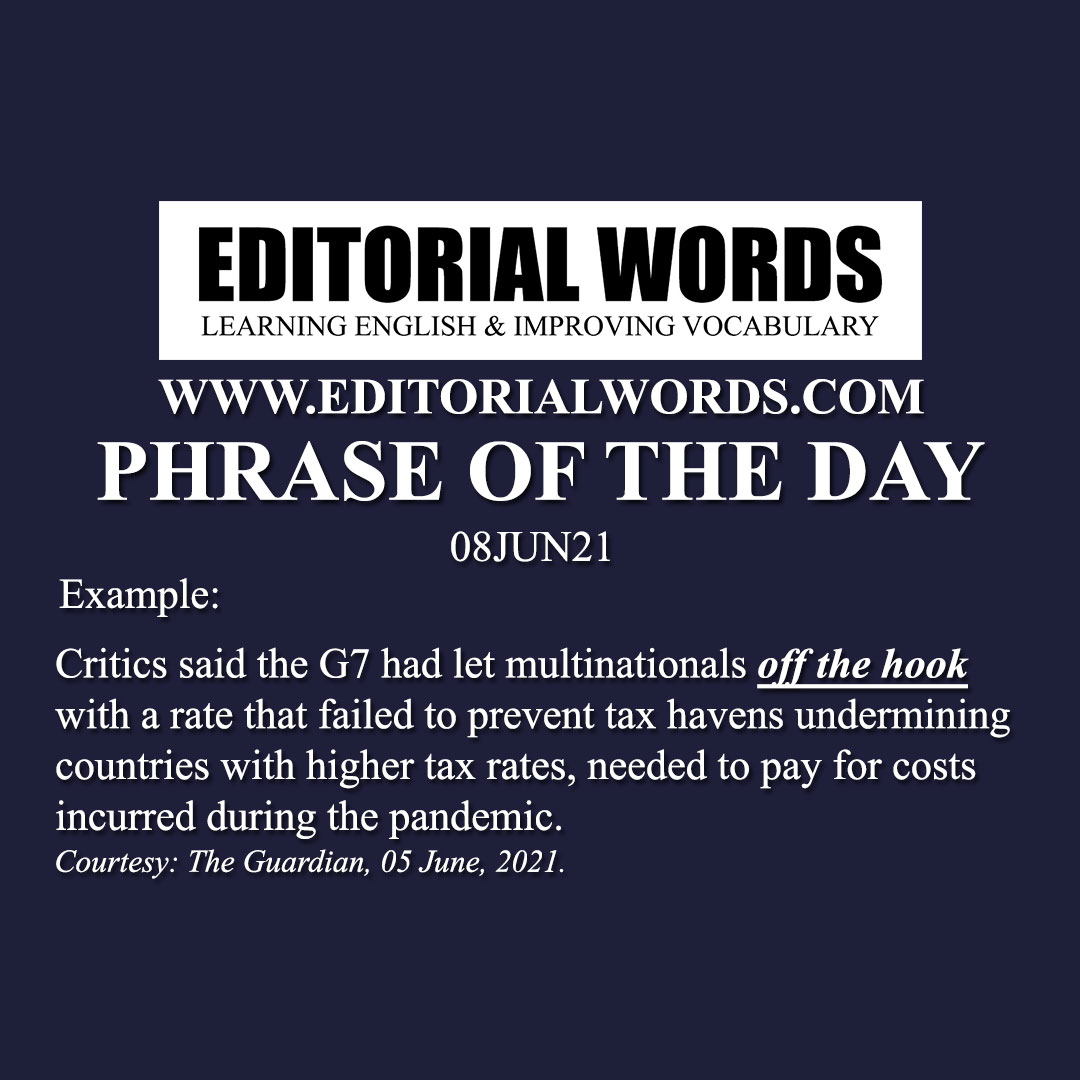 This phrase is present in The Guardian article Rishi Sunak announces 'historic agreement' by G7 on tax reform and click here to read it.
Courtesy: The Guardian
"Phrasal Verbs" We Learnt Last Week
"Idioms & Phrases" We Learnt Last Week
"Important Definitions" We Learnt Last Week
Recent Word Lists For The Hindu Editorial Articles