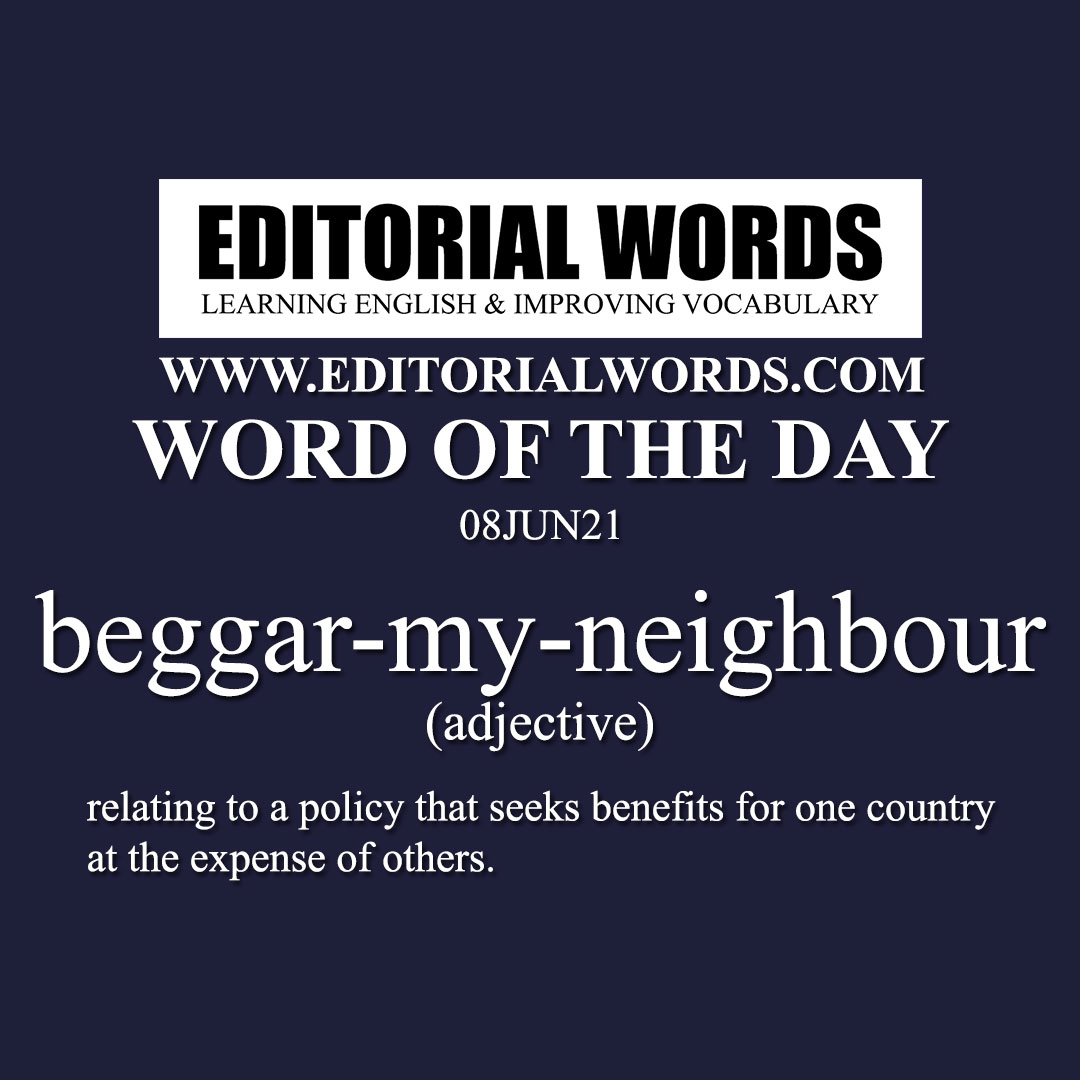 Today's "Word of the Day" is "beggar-my-neighbour" and it is an adjective meaning "relating to a policy that seeks benefits for one country at the expense of others".
Example Sentence: The principle of the agreement (by the G7 group) is that multinationals would have to pay a minimum tax rate of at least 15% in each country they operate. The agreement, which reverses several decades of beggar-thy-neighbour policies, is aimed at multinationals that have played countries against one another to drive down the level of tax they pay.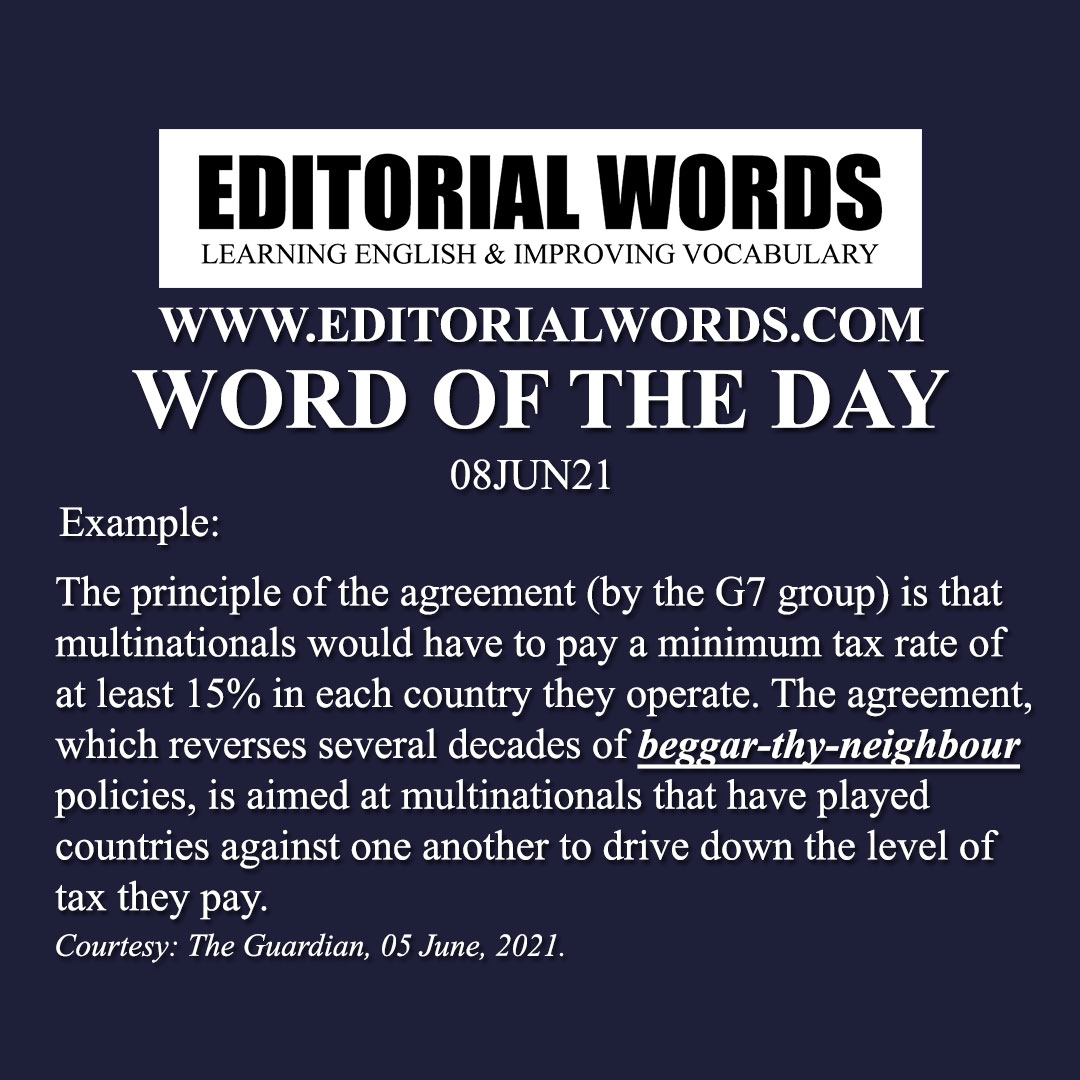 This word is present in The Guardian article Rishi Sunak announces 'historic agreement' by G7 on tax reform and click here to read it.
Courtesy: The Guardian
"Phrasal Verbs" We Learnt Last Week
"Idioms & Phrases" We Learnt Last Week
"Important Definitions" We Learnt Last Week
Recent Word Lists For The Hindu Editorial Articles