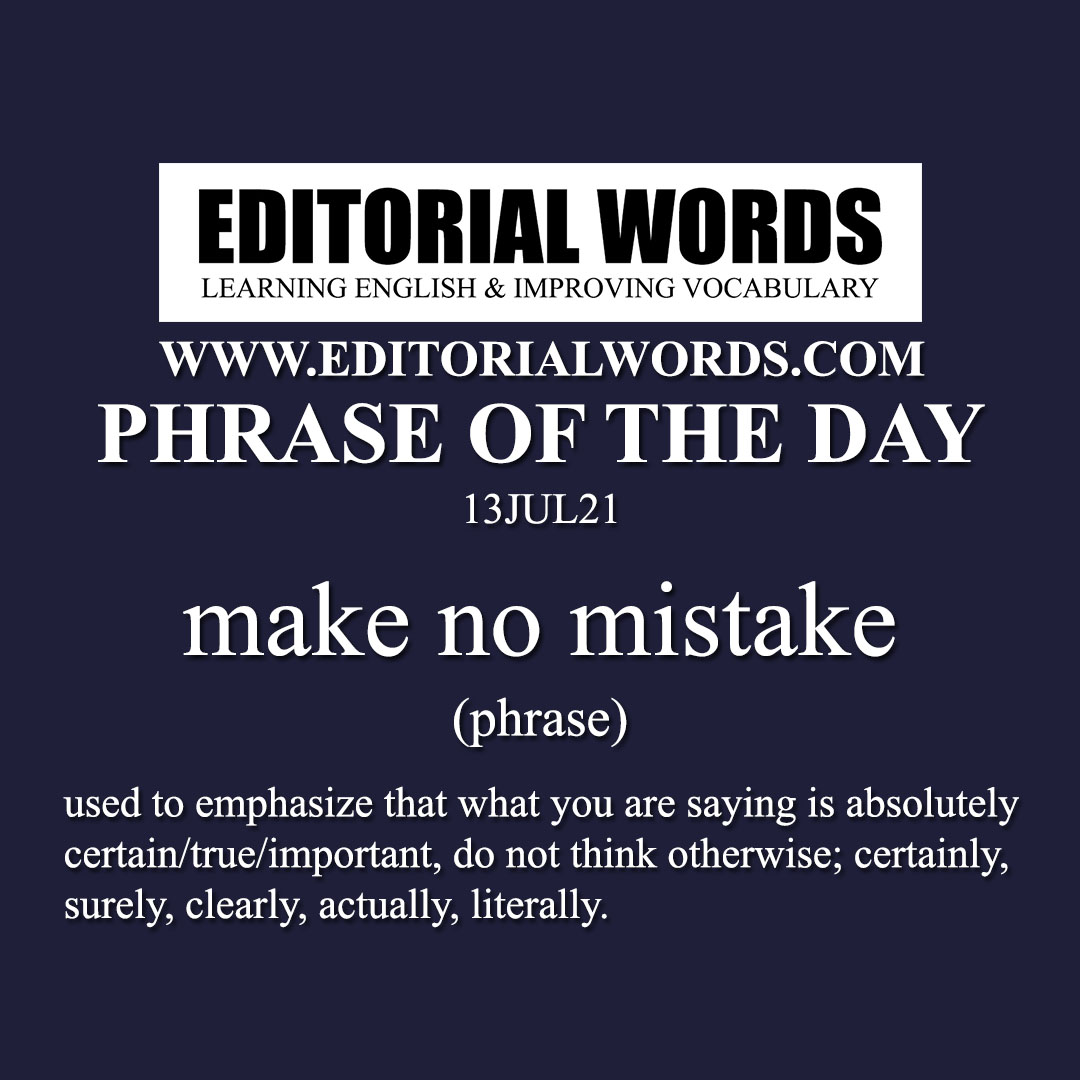 Today's "Phrase of the Day" is make no mistake and its meaning is "used to emphasize that what you are saying is absolutely certain/true/important, do not think otherwise; certainly, surely, clearly, actually, literally".
Example Sentence: In the end, it would be a depressingly familiar hard luck story for England because, make no mistake, they had held the key to glory in their hands. Gareth Southgate's team had enjoyed early elation when Luke Shaw scored his first international goal, a magnificent half-volley with the game's first move.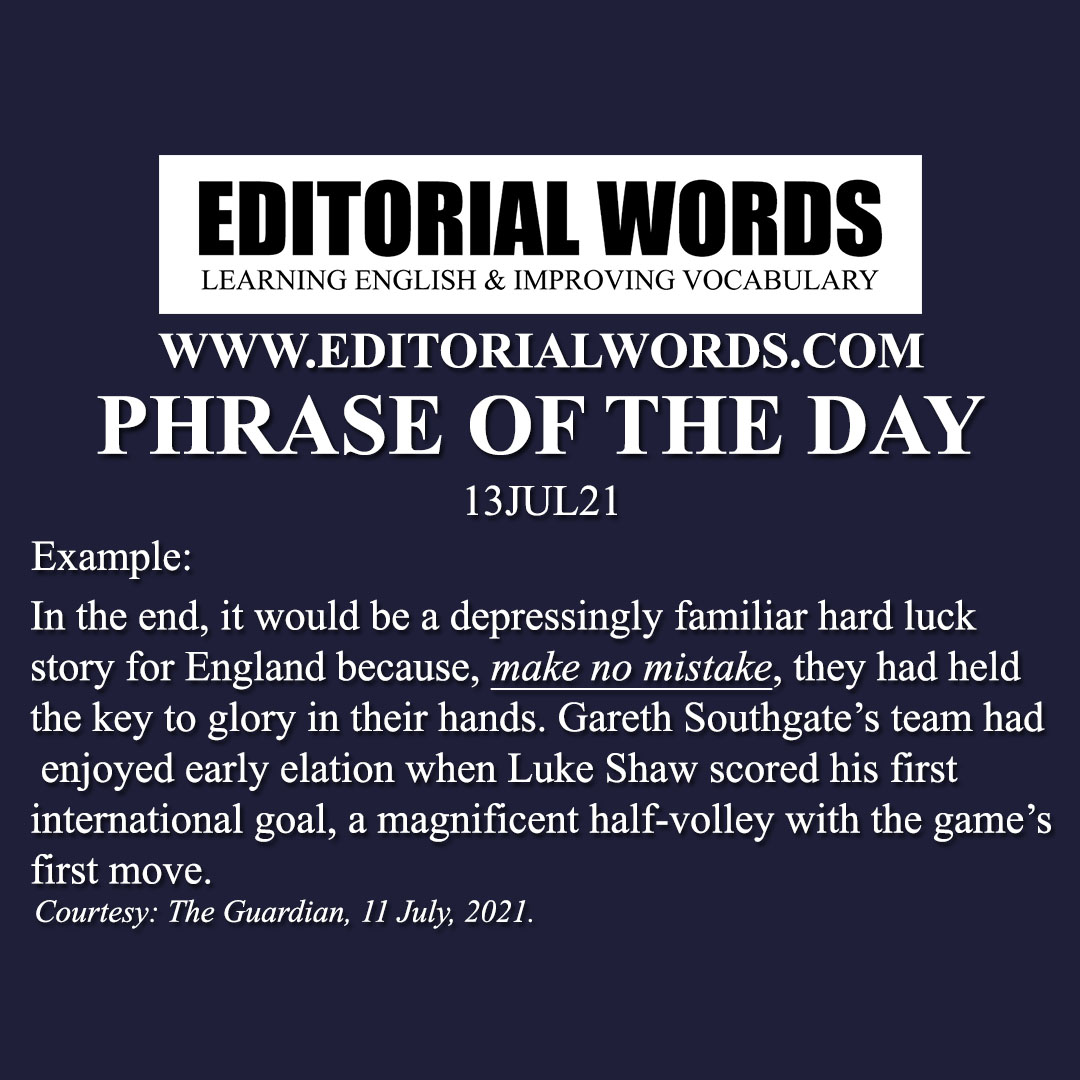 This phrase is present in The Guardian article Italy crush England's dreams after winning Euro 2020 on penalties and click here to read it.
Courtesy: The Guardian
"Phrasal Verbs" We Learnt Last Week
"Idioms & Phrases" We Learnt Last Week
"Important Definitions" We Learnt Last Week
Recent Word Lists For The Hindu Editorial Articles